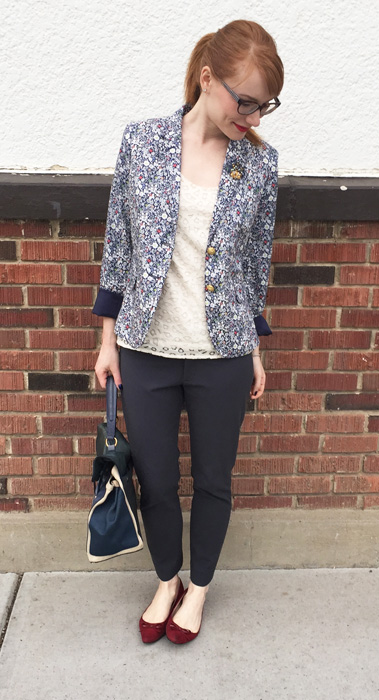 Ever since I saw Lisa from Respect the Shoes rocking this Liberty print J. Crew blazer, I have wanted to get my greedy hands on one. After about a year of unsuccesful eBay stalking, I had more or less given up on finding one for a reasonable price. Consignment deus ex machina to the rescue! I recently found this blazer in like-new condition for only $35. Admittedly, it's a size too big, but that's something I can live with, in the circumstances.
A memorably floral blazer is not the most versatile piece ever, but this one is too cute for such considerations. The subtle hints of colour within the print make it fairly easy to accessorize … were it not for one tiny problem. I don't have a lot of solid colour tops in my work closet. I usually stick to the formula of solid colour blazer/cardigan + print top, which makes the reverse a bit more challenging. Luckily, I do have a few tops that I think will work with it, so keep an eye out for more OOTDs to come.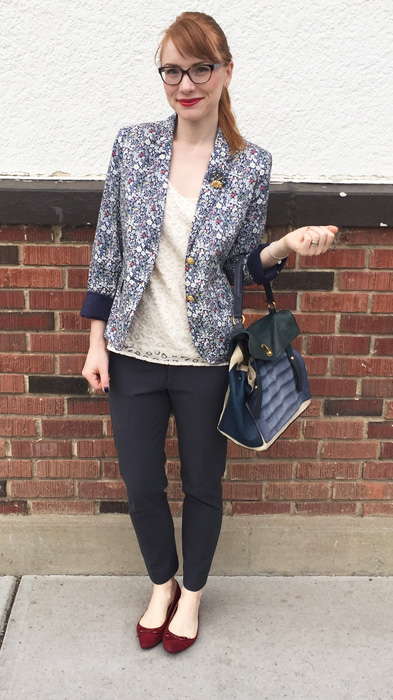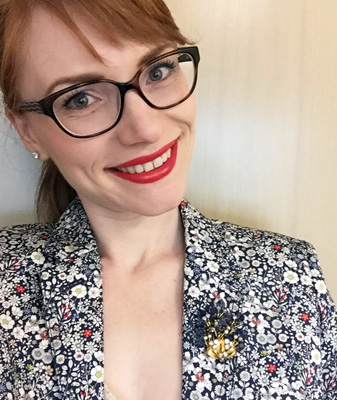 The other thing you'll be seeing a lot is this vintage brooch. I've suddenly taken to wearing it All. The. Freaking. Time. I don't know what that's about (I go through phases with my jewelry, so it may be that), but I do know that this brooch seems to go with everything, which doesn't hurt. I feel like I'm getting a lot of side-eye from my other, much-less loved brooches every time I reach for this one. Moral of the story? Don't anthropomorphize innanimate objects.