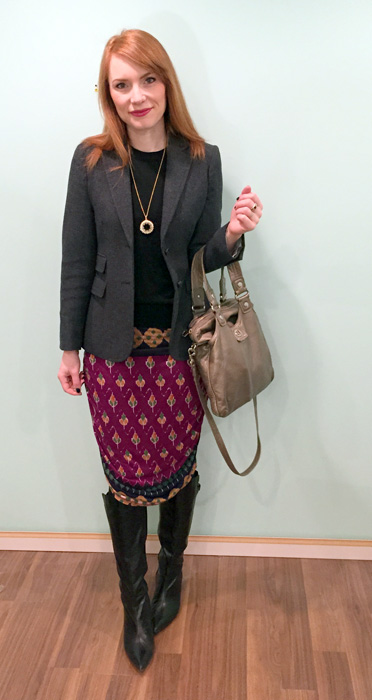 Some Fridays, I don't feel like jeans. Some Fridays, I don't have the first clue what I feel like wearing … so I end up winging it … and copycatting myself in the process. I mean, for reals. Slightly different necklace: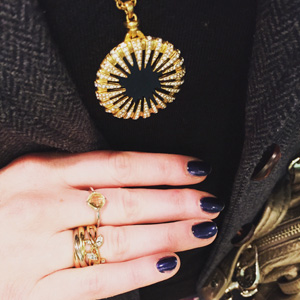 … but not by much. May 2014 was a long time ago, so I figured that you guys might not remember … oops. Let's look at the positive, shall we: here's an outfit that still works, 1.5 years later.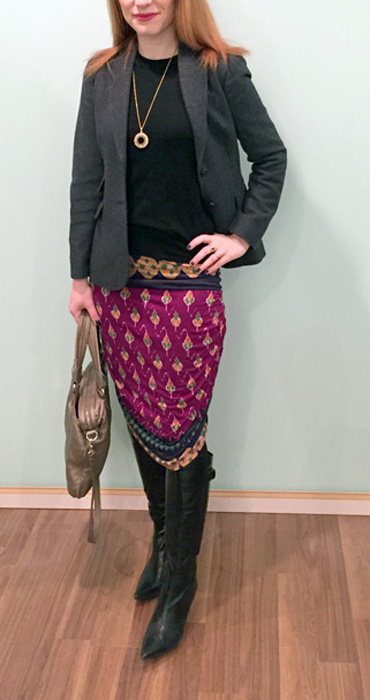 I hate my make-up here, by the way. I never line my bottom eyelids, but I decided to play around with a slightly smokier eye, and used some dark brown eyeshadow (in place of my usual black pencil) instead … and got a little too adventurous with it. Too bad I hated the end result; I feel like the extra bit of liner just made me look older somehow.