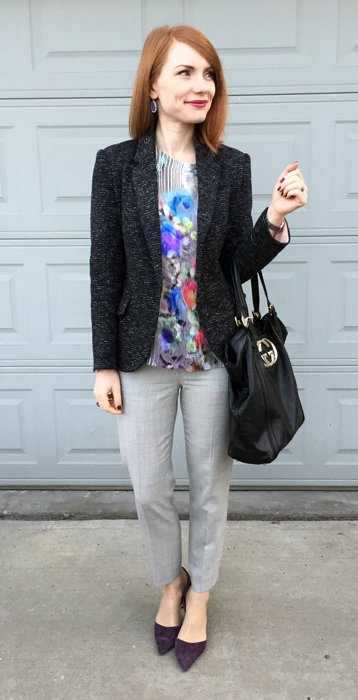 If I look less than enthused in these photos, it's not because of my outfit. I loved this outfit. Let's just say that I'm less crazy about other things going on in my life at the moment, and perhaps the camera captures more than one thinks it does, hmm? Moving on, let me tell all about my outfit instead. Did I mention that I loved it? Because I did. And I still love all the light grey happening here, along with the hint of florals, plus the heathered texture of the blazer.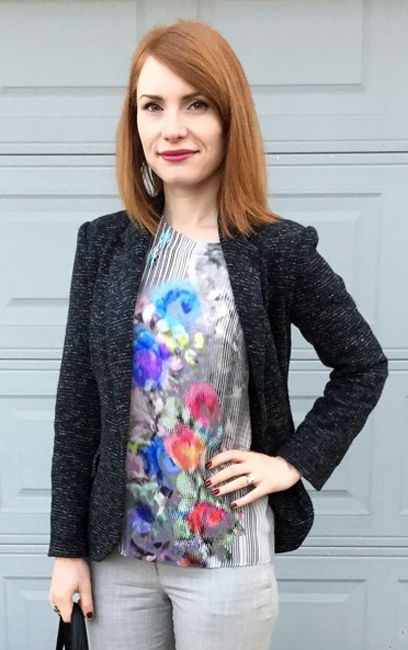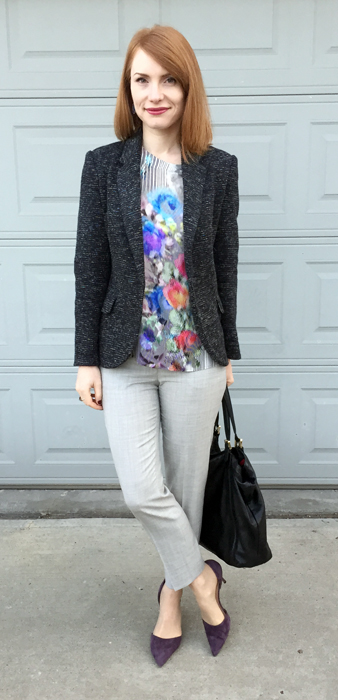 I resisted the urge to go super-simple with black pumps, and I'm glad. I think these purple ones add a little extra something to the whole thing. I've talked about how versatile they're proving to be, and you can consider this another example.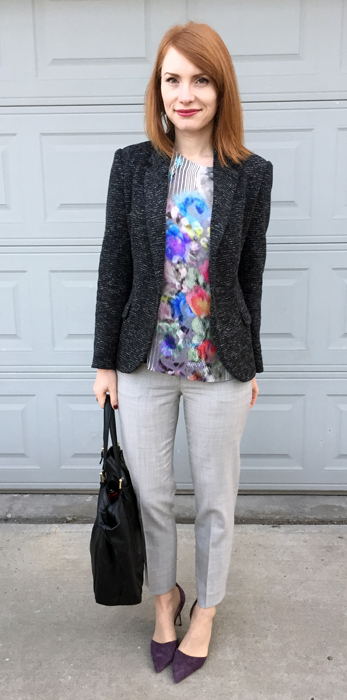 Chapter 5 of A Temporary Engagement is live, and you can read it here. If you are reading along — first of all, thank you — and, secondly, I hope you're enjoying it.