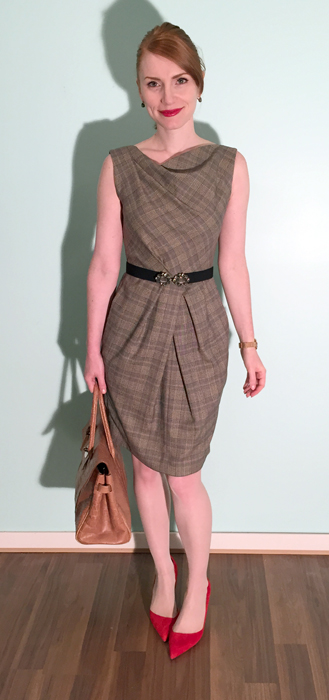 The draping on this Lida Baday dress is amazing. So amazing, in fact, that I didn't mind wearing a strapless bra all day to do justice to that beautiful neckline. You guys know how much I love my comfort, so that should speak to my dedication. I love the demure check material, which balances what could be a very va va voom silhouette. And this belt was made for this dress, even though it didn't come with it.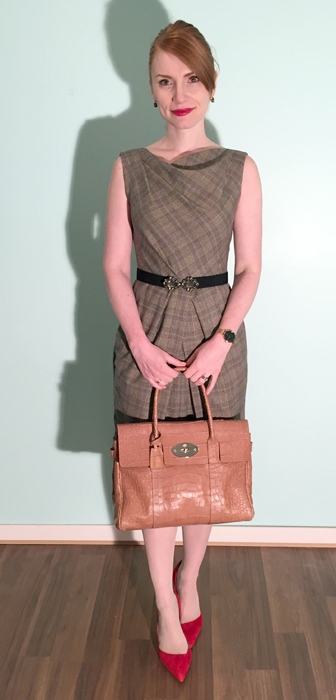 Speaking of serendipitous pieces, this cropped Tristan jacket is a surprising match for the dress too. Because of the floral embroidery — with sequins, no less — it's not the easiest thing to mix, but it worked well in this combination. Add some red pumps, and bam. Done.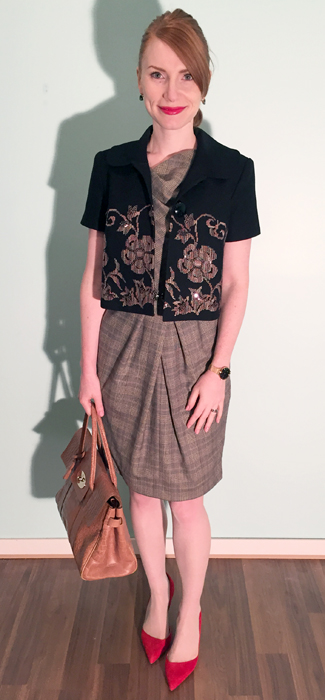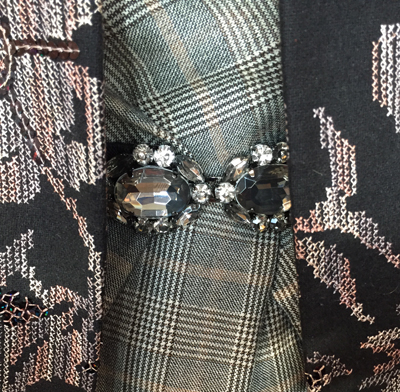 Did I mention that the dress has pockets? Because, like all awesome dresses, it does. Speaking of which, you should definitely read this fascinating article on the politics of (women's) pockets, if you haven't already.