September felt so long, you guys. Between work, my son starting kindergarten, the changing seasons, and all the other usual craziness that seems to define my life, I just wanted this month to end and it kept going and going. Not that anything is different, now that October is here, but I always feel an odd sense of relief when a tough month is over. I have no big plans for October, except to white-knuckle the ride (oh, it's bound to be a wild one) as best as I can. And plan some cute outfits, naturally.
Speaking of, what did I wear last month?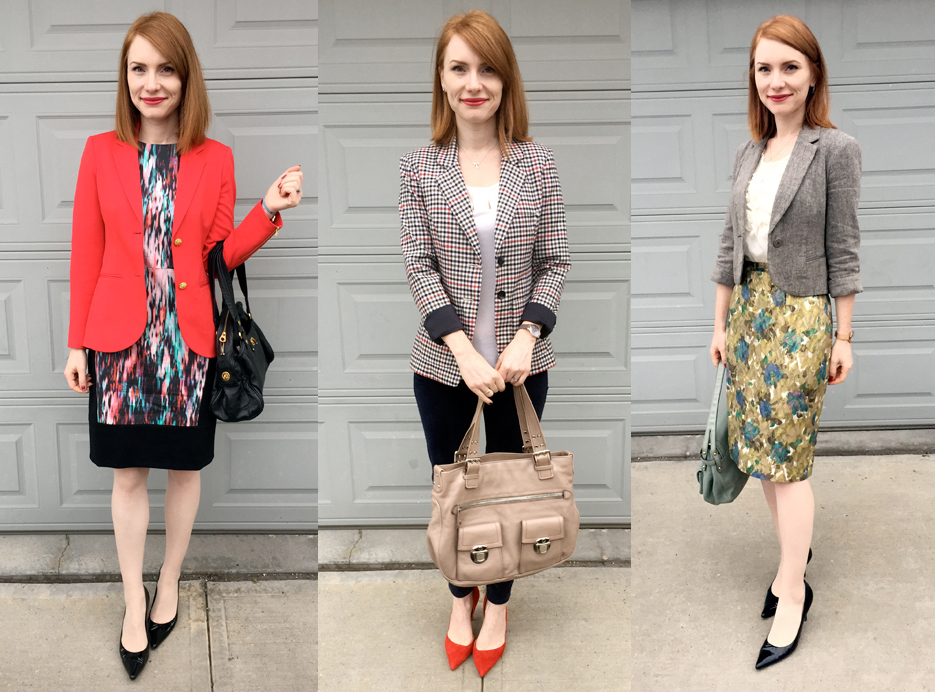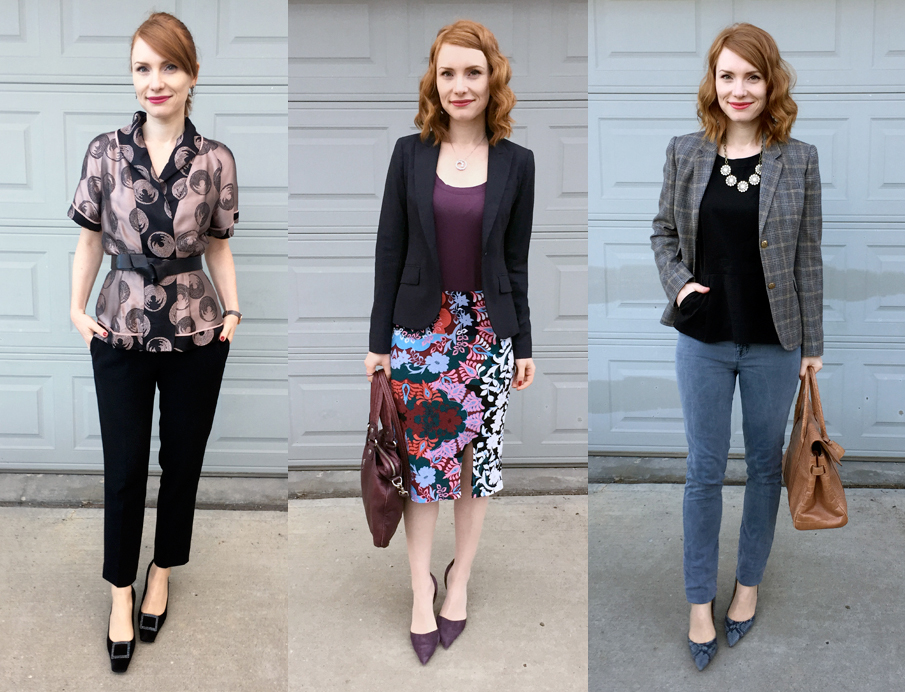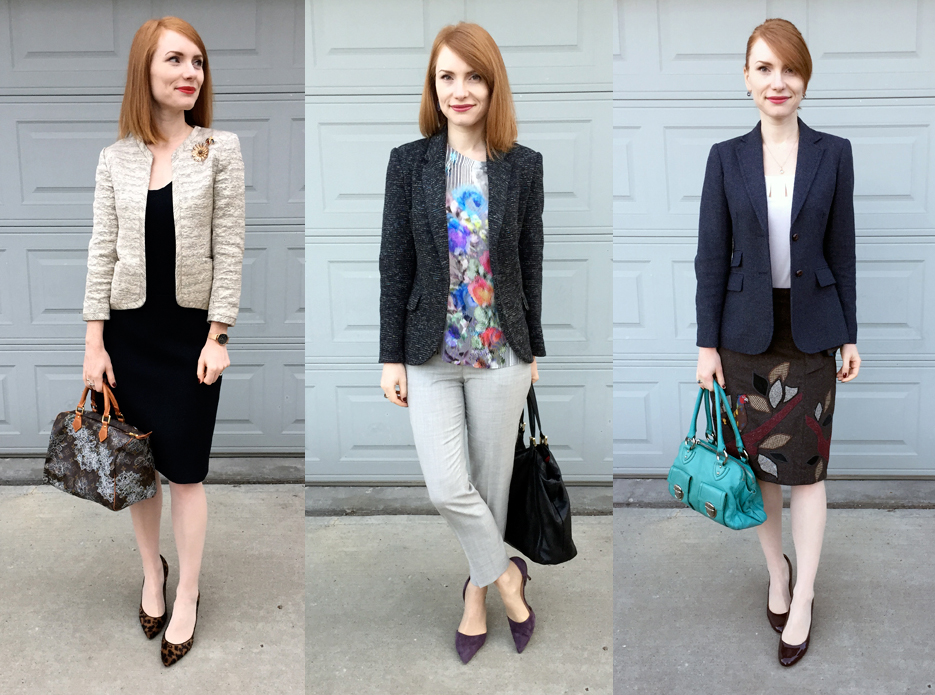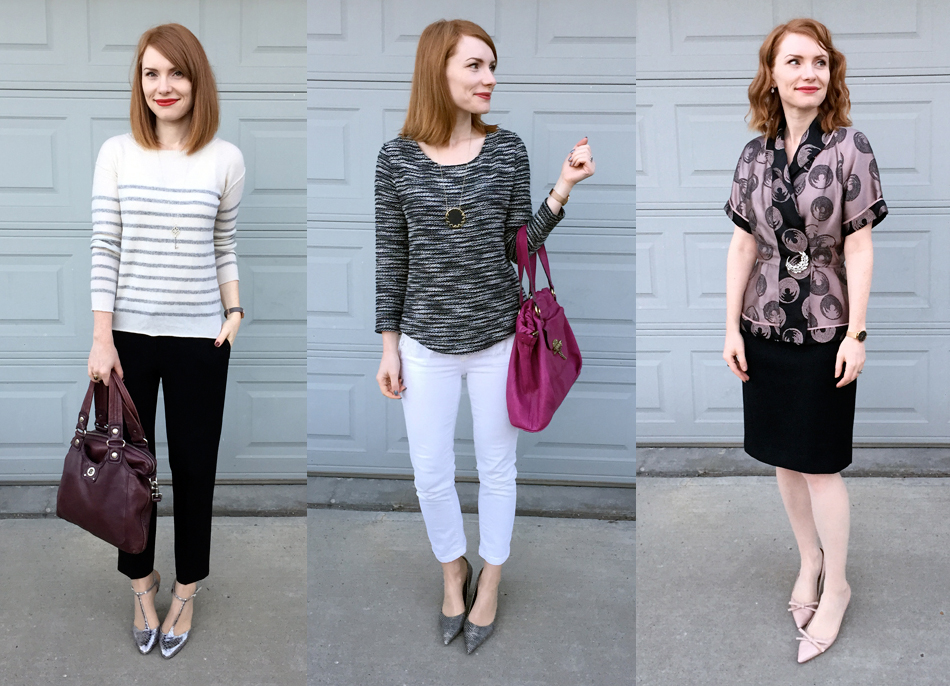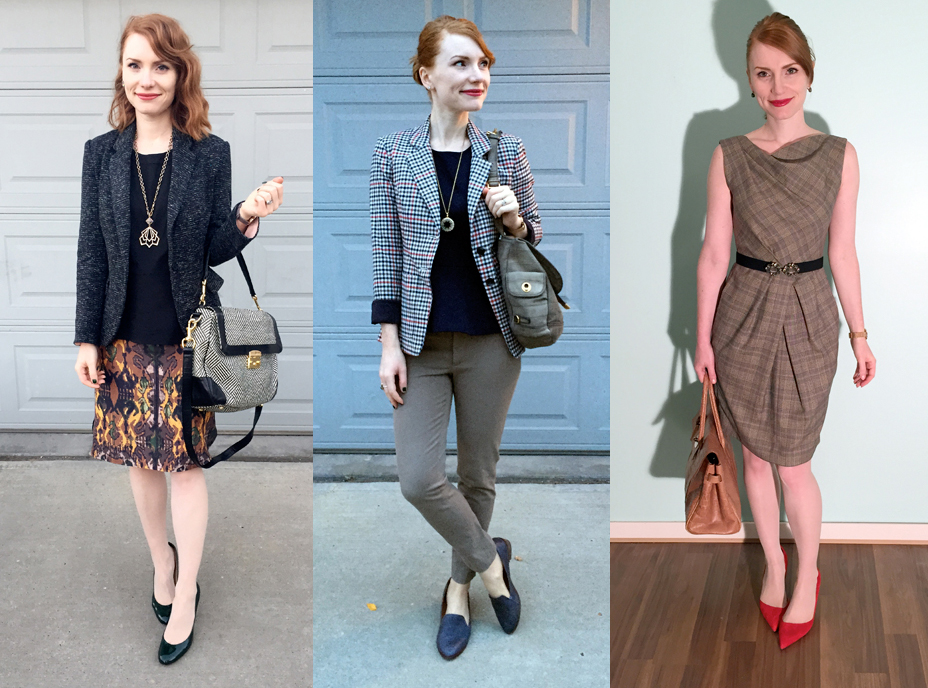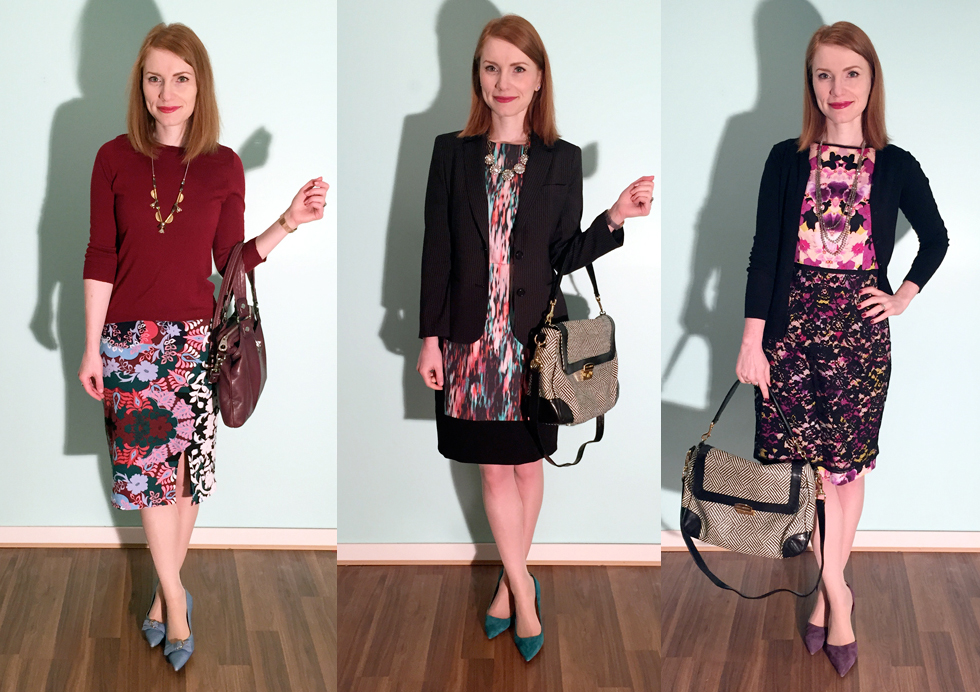 Some really good outfits, some not-so-memorable ones … par for the course. It's been nice to pull out some old fall pieces from the closet, but at the same time, it's also hard to resist the lure of the new. Thrifting has spoiled me for choice in terms of the latter, but I am giving wardrobe remixing a solid try. I keep getting tempted by the various capsule projects I see on other blogs, but that sort of thing never seems to end well for me. Still, maybe there is a new approach out there that might work better for my hooked-on-variety self? I guess I want a wardrobe challenge this fall, except I don't know what that might be. Any ideas?
Oh, and Happy Thanksgiving, Canadian peeps!