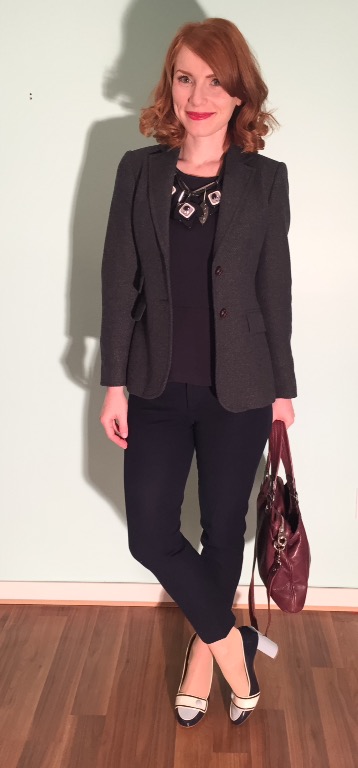 Let's be very clear: this outfit is simply an excuse. An excuse for me to wear an amazing recent thrift find: these Ferragamo block heeled pumps. The style is unusual and slightly retro, and certainly not my usual bag, but I couldn't pass up those colorblocked heels — too cool (and on-trend, as it happens). The shoes are also basically new, and fit perfectly, and I'm a sucker for a good Cinderella moment so … here we are.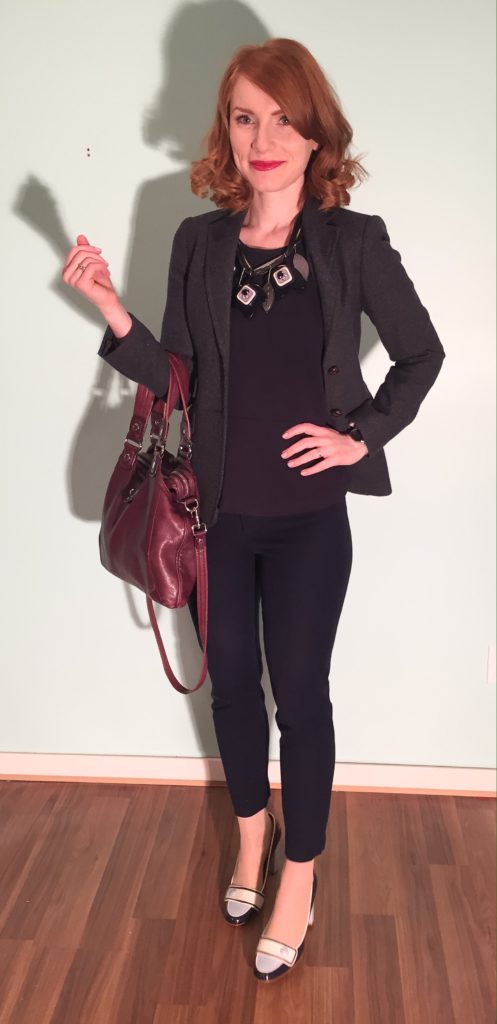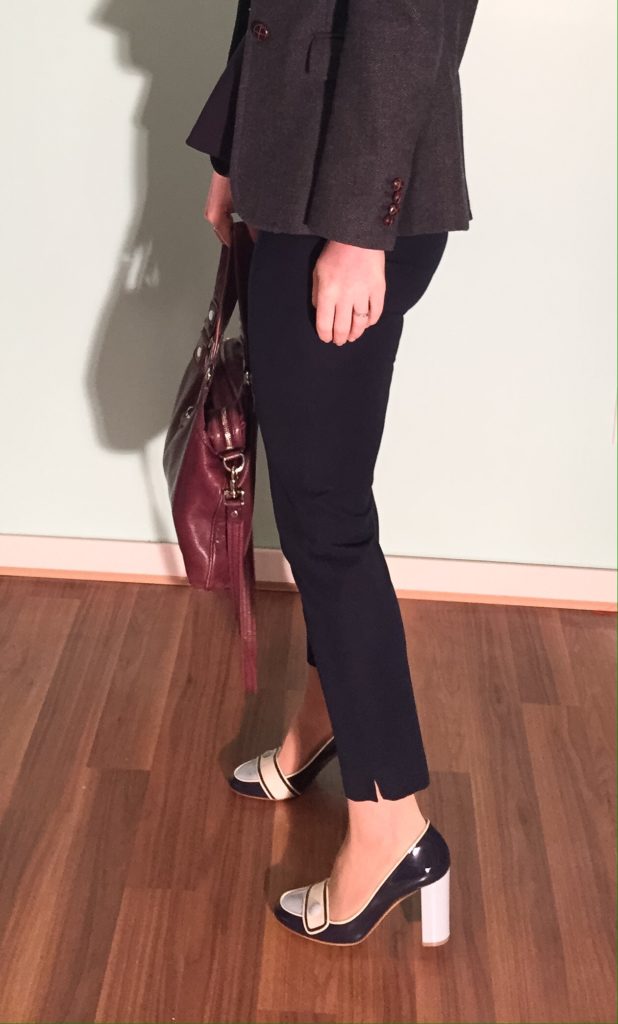 As I was building this outfit, I immediately knew which necklace I would wear. My giant MaxMara "toddler craft" necklace sports a rather similar vibe, and the exact shade of light blue, as the shoes. Kismet, I tell you.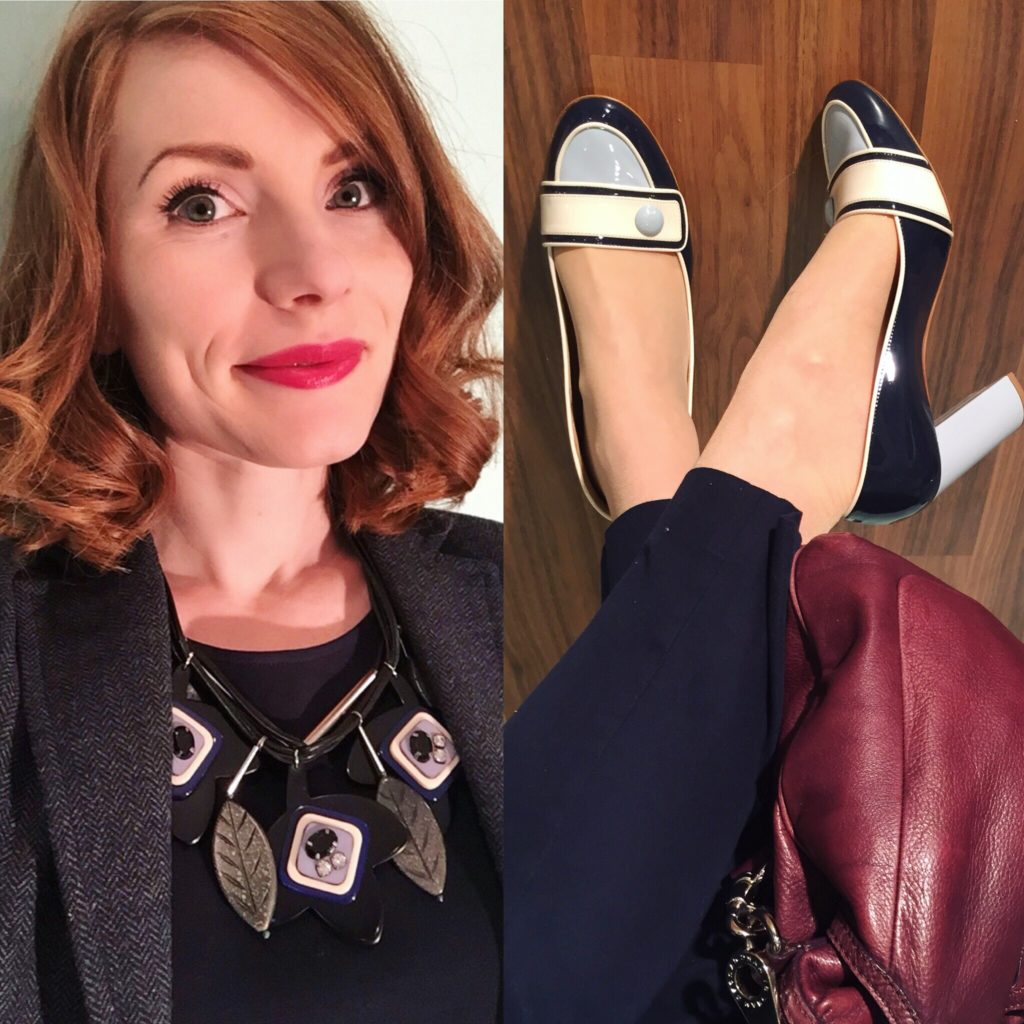 I kept the rest of the outfit monochrome because I (a) sometimes like to mix things up, and (b) wanted a neutral "canvas" for my statement accessories. I have to admit that navy is not my go-to for monochrome outfits, but I eventually got used to it. I know it's supposed to be a more flattering colour for my ghostly complexion, but I still feel more comfortable in black. Habits are hard to break, I guess. For a bag, I went with my trusty Mag bag since burgundy goes so nicely with navy, and also because I don't have a navy bag at my disposal … yet.