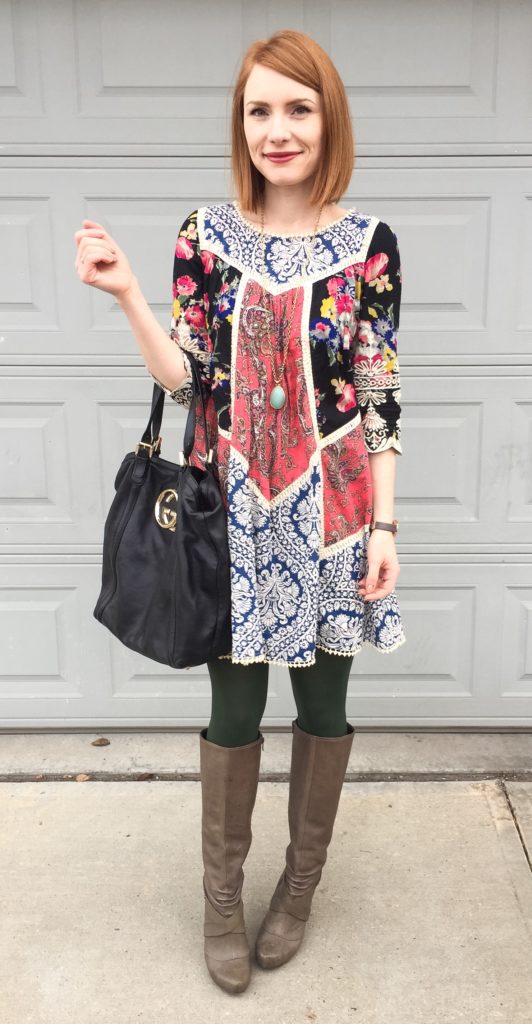 This, my friends, is schmatta chic — kinda shapeless, kinda kooky. Kinda awesome, too. Needless to say, I love the print mix happening with this Vanessa Virginia tunic dress; the silhouette is not my usual kick, but I will always pick "too loose" over "too tight", so I'm not hating on it. In fact, it's a perfect weekend, throw-it-on-and-go dress. On top, I added my ubiquitous leather jacket because that is how I roll on weekends, as long as this unseasonably warm weather continues. I'm not the only one hoping it lasts until Christmas, am I?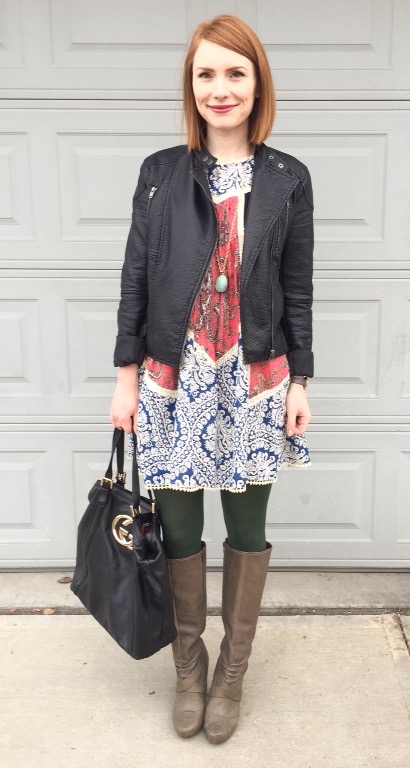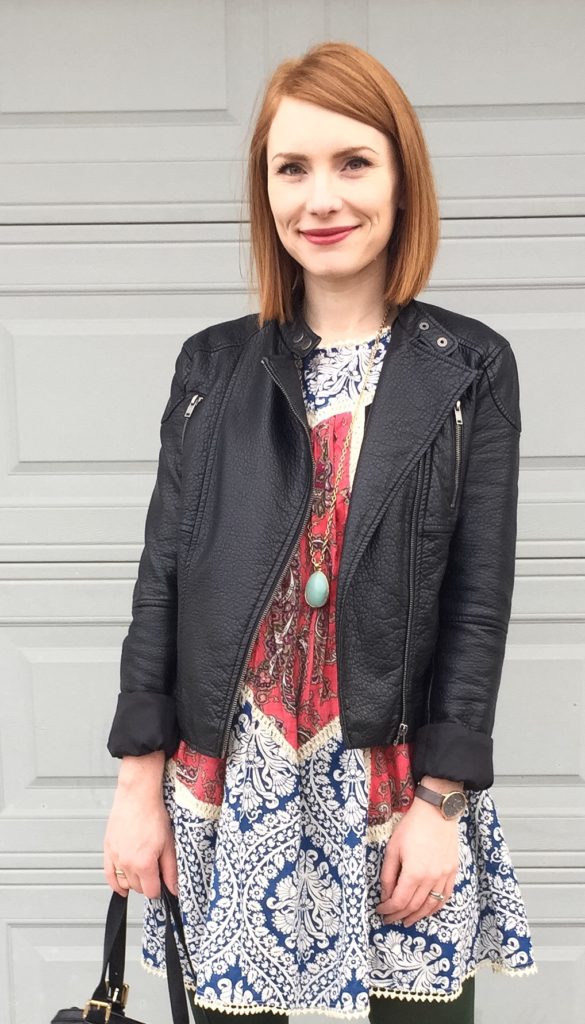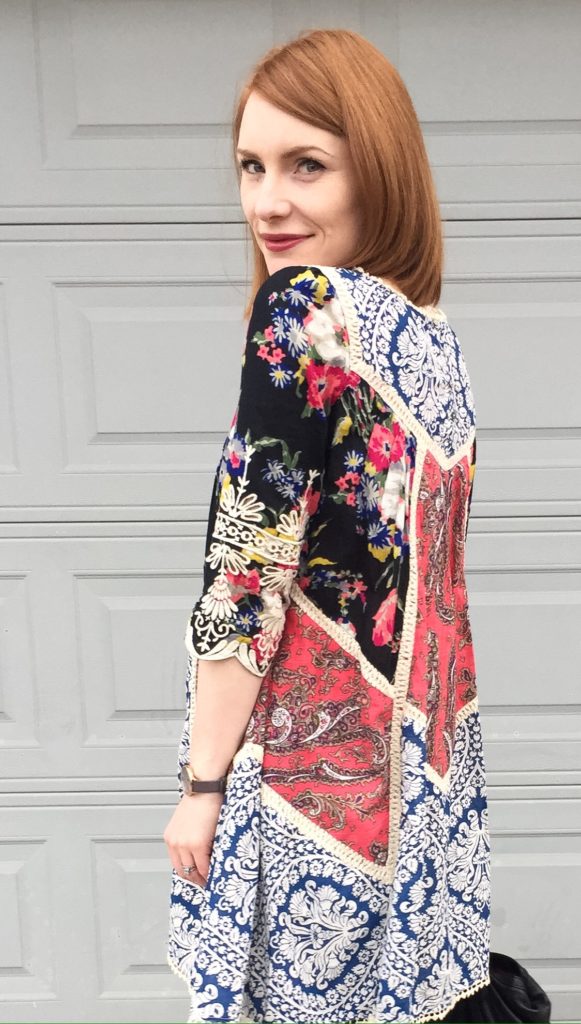 My favourite dress detail is definitely the embroidery on the sleeves. Nice touch, Anthro!
As for the rest of the outfit, I like how the boho vibe of these olive-grey Seychelles boots pairs with the dress, but looking at these photos, I think the olive green tights were overkill — mostly because they're a mismatched, darker shade. I'll probably choose black tights or leggings next time. Live and learn.