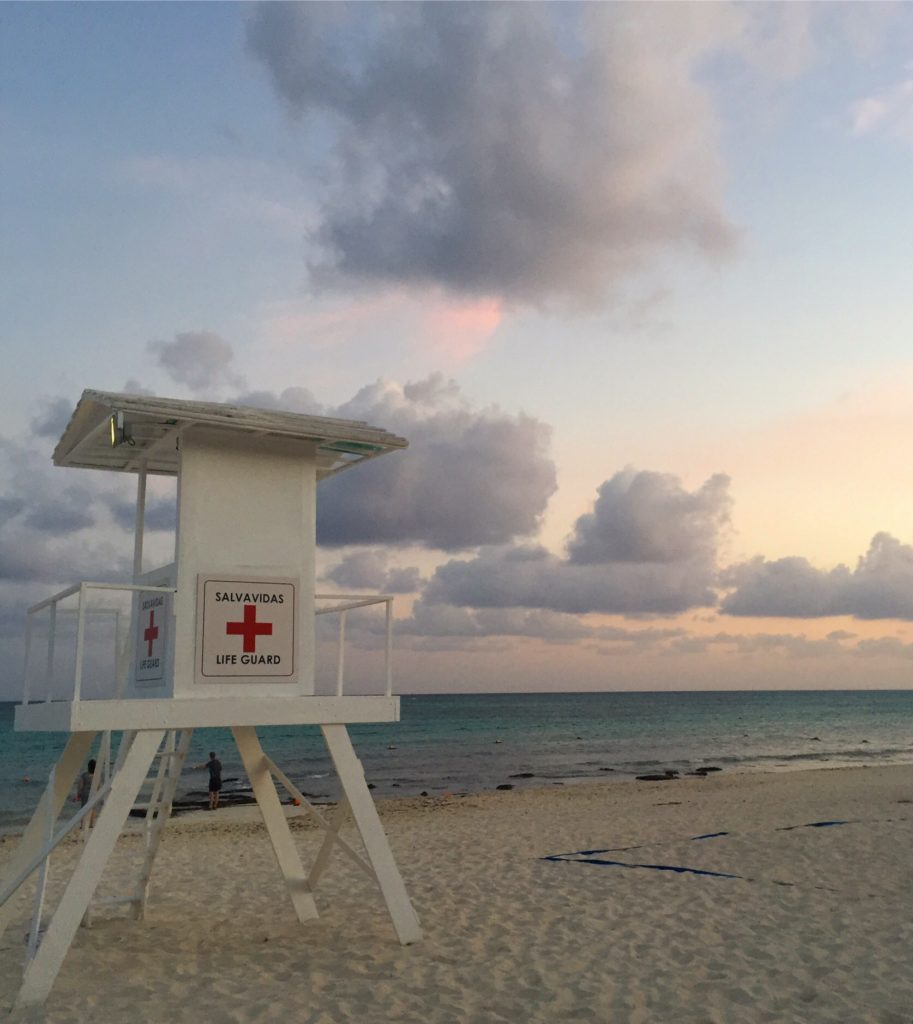 As I mentioned in yesterday's post, I did bring a bunch of "evening" clothes on my trip to Mexico, although I use that term very loosely. We are talking casual dresses that are no longer in my everyday rotation (and, hence, things I would not mind getting dirty and/or losing in transit) and met the necessary criteria, to wit: being lightweight and comfortable, and somewhat dressier than a cover-up. Here's a good example: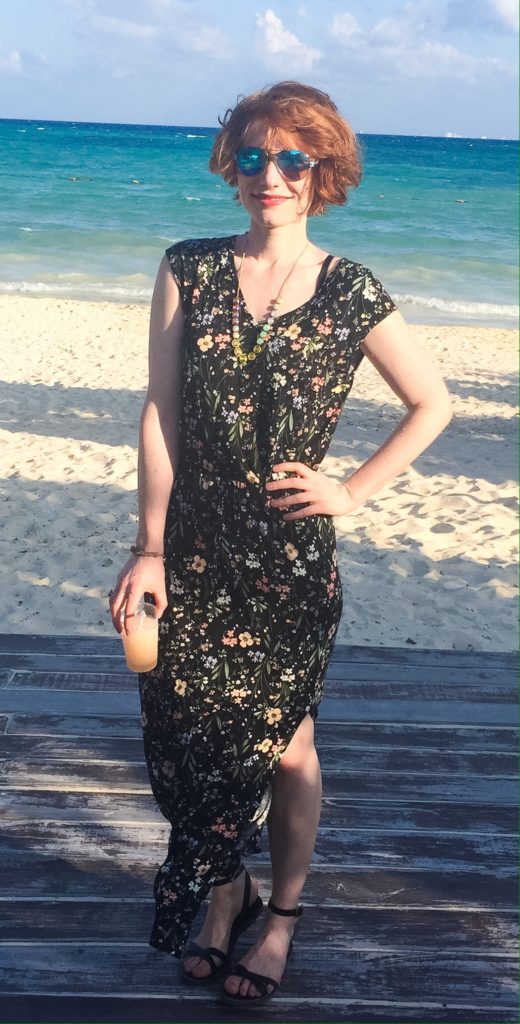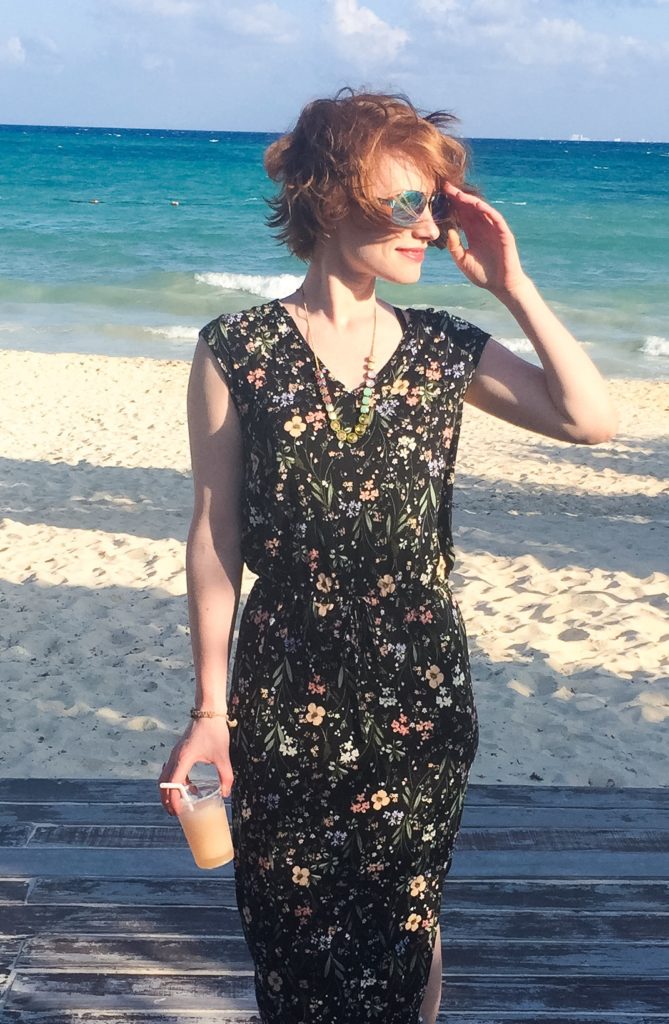 One of the best things about traveling with friends that also have children (who are our kids' BFFs to boot) is that we could arrange an evening trade-off. Each set of parents took the kids for a couple of hours while the other enjoyed some much-needed alone time and a quiet dinner; then, we switched. This is how my husband and I got to explore the resort a little bit without having to worry about the kids' attention spans. One of my favourite things to do during our "adults-only time" was to walk along the beach (the appeal of which is apparently lost on 3 and 5-year olds) and relax in a hammock-swing contraption with a frothy drink in hand. Like so: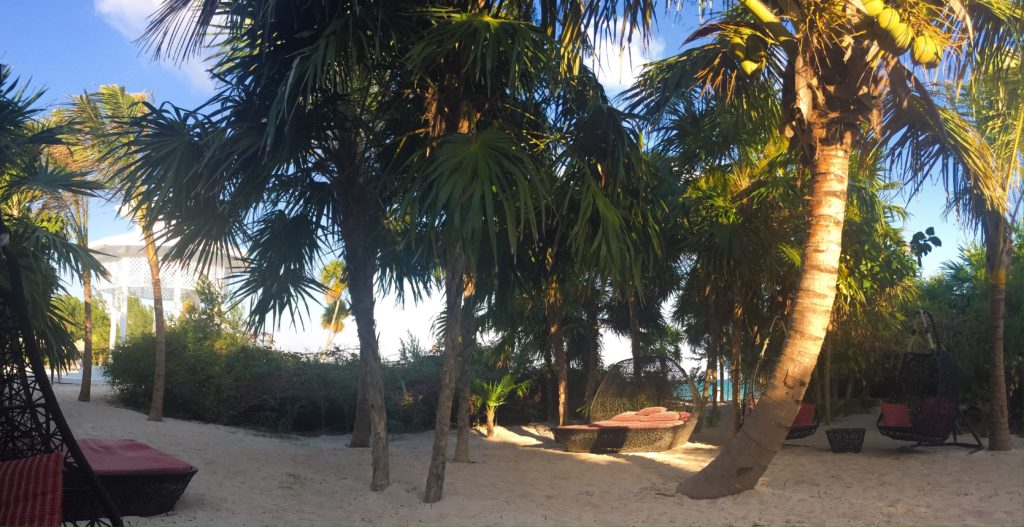 My trusty "evening" maxi dresses were perfect for these sorts of mini-excursions; casual enough for a sandy stroll, but classy enough for a grown-up (buffet, natch) dinner. I did bring a black cardigan with me in case of cooler evening temps, but I never ended up using it. In retrospect, I'm glad I nixed the denim jacket I almost packed. As it was, that left more room for dresses, which meant that I got to wear a different dress almost every night AND used up only half a suitcase. Packing win!
(On that note, I have to mention that I just discovered the magic of packing cubes and I cannot say enough good things about them. Because I am cheap, and was doing everything at the last minute, I ended up getting 4 packs of IKEA packing cubes, which were only $9 a pop. They are not very large, but can fit a decent amount of clothes, especially kids' stuff. They also work for adult clothes, although it helps if the clothes in question are easily rollable and lightweight. Bulky sweaters, not so much. In the future, given that I am traveling for work more frequently these days, I am probably going to invest a bit more money in getting a bigger set of packing cubes on Amazon.)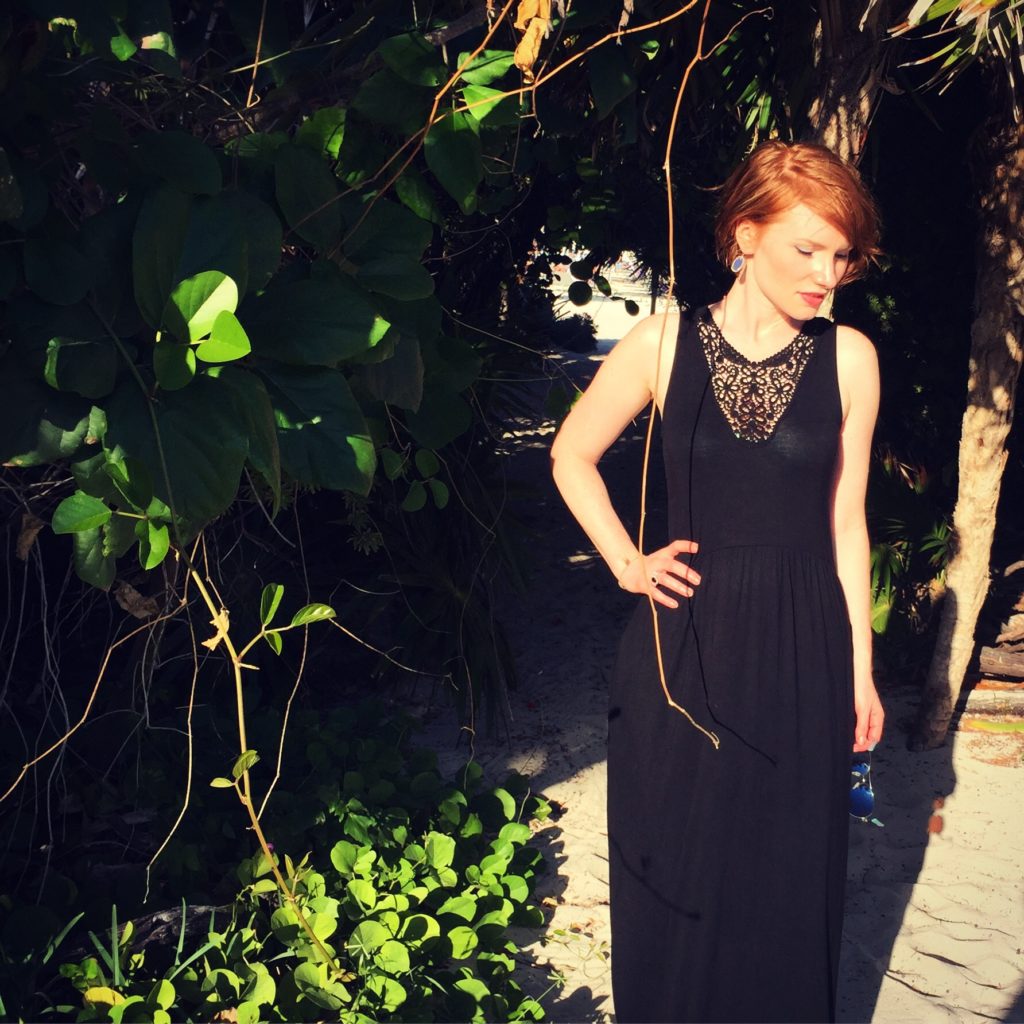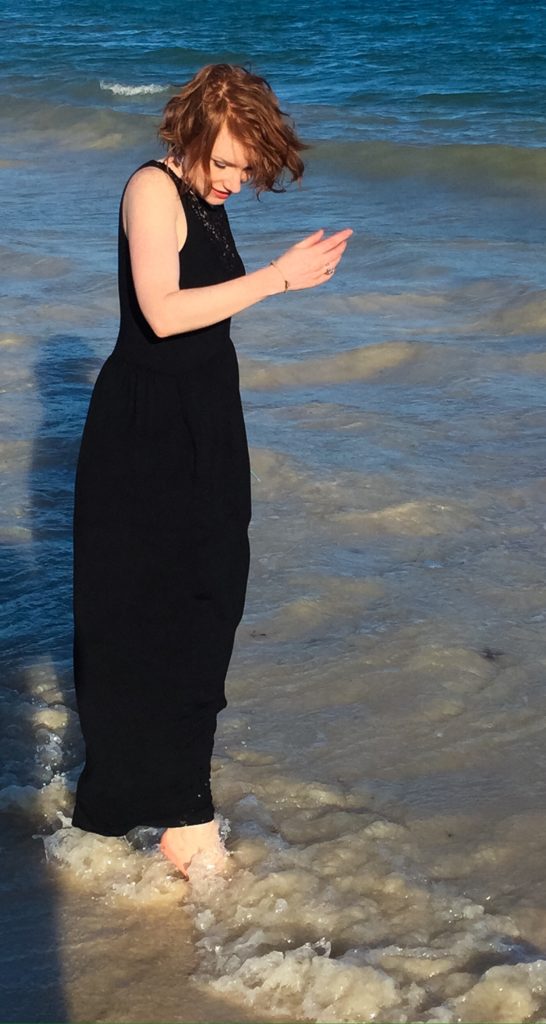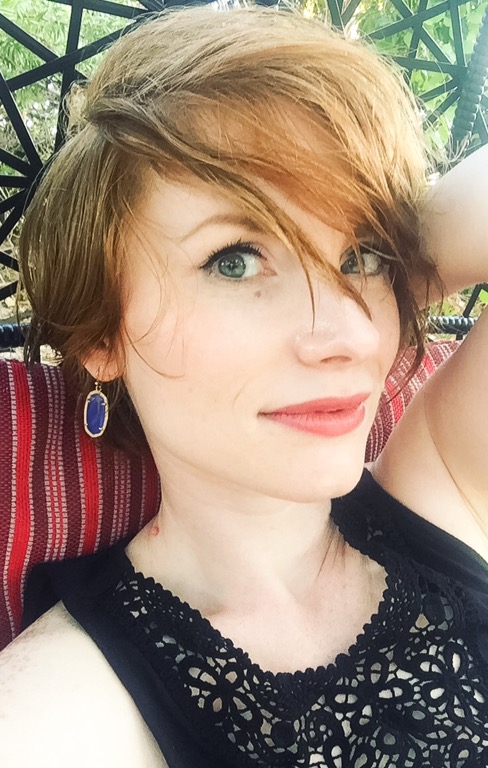 During our early evening walks, I loved watching the preparations for the various events that were hosted, seemingly on the regular, at our resort; we saw 2-3 weddings, a corporate retreat, and a bar mitzvah. Funny story: I used to hate weddings, including the planning process for my own, but I've had a change of heart in recent years. I not only love weddings now, but I also get quite emotional at them. It's a sign of my advancing age, I'm sure. I'm also a sucker for a good floral display, so you can bet that I stopped and smelled the roses (literally and figuratively) here: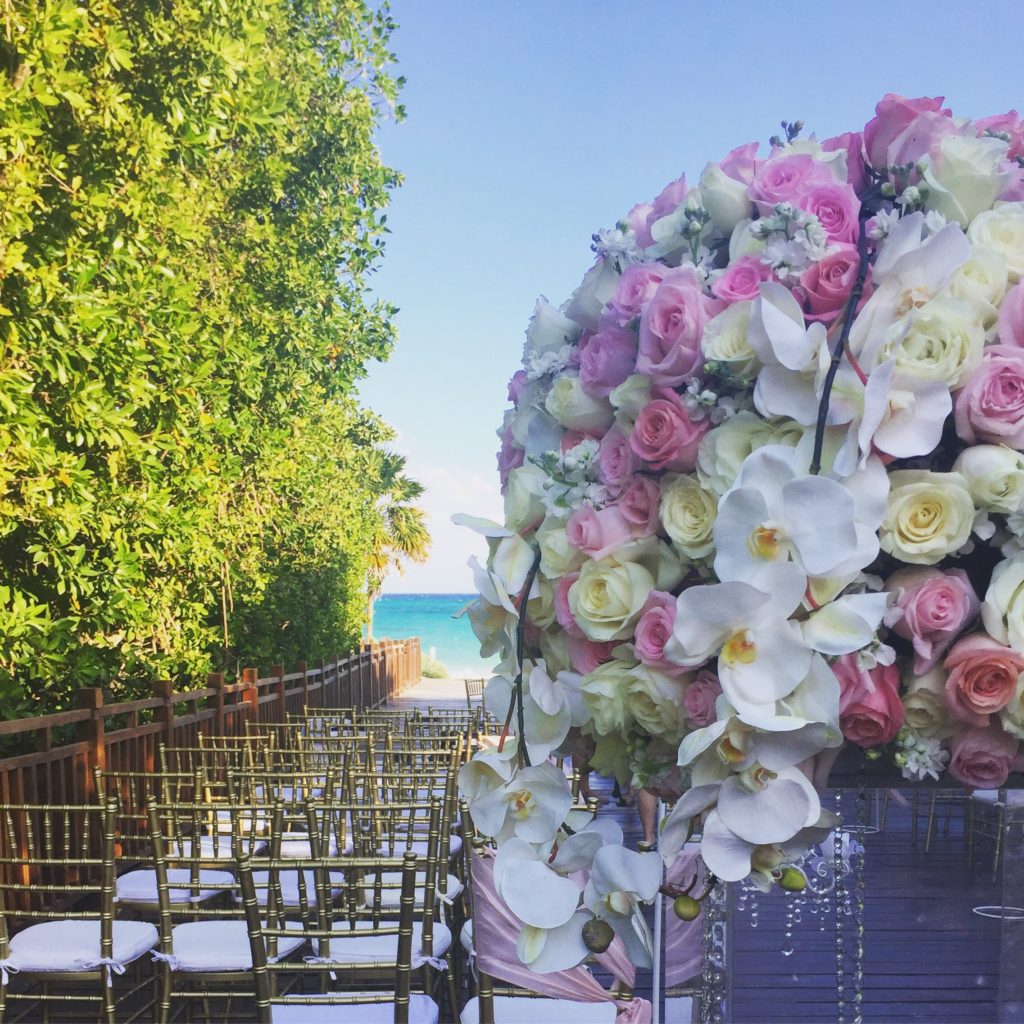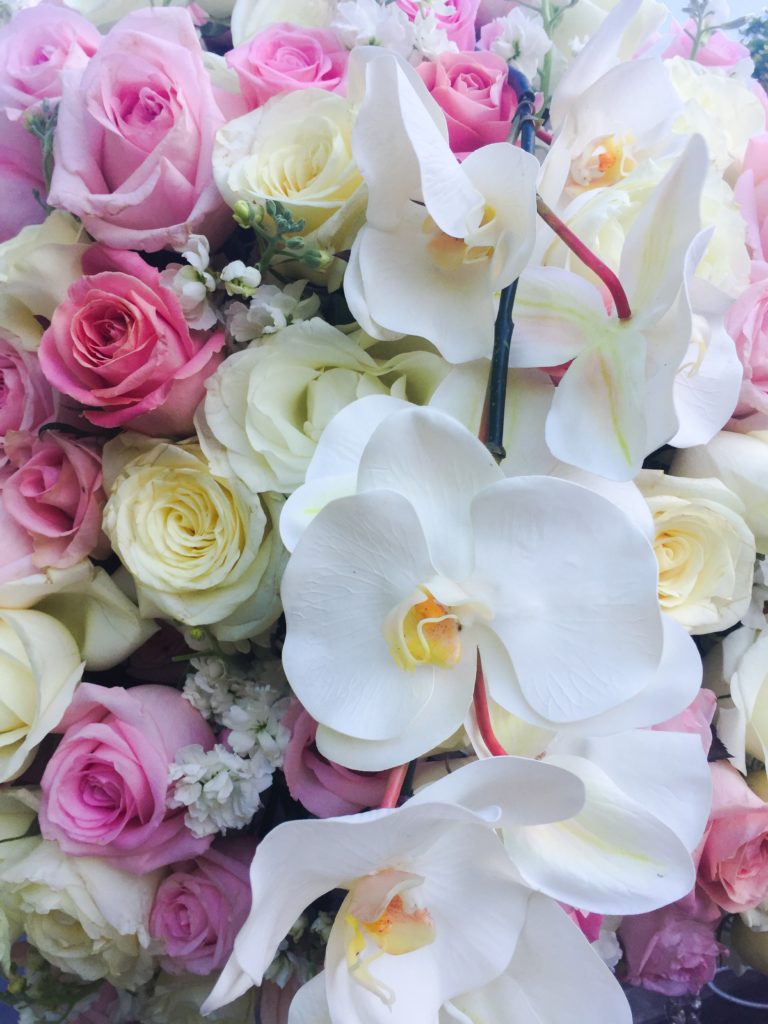 In addition to my old maxi dresses, I did bring one new-to-me short number with me on the trip.
This thrifted Dex dress turned out to be my favourite. The ponte-like black material is hella comfortable, and the floral overlay is ideal for concealing the evidence of my buffet-loving ways. I like this dress so much, in fact, that rather than keeping it in my vacation micro-capsule going forward, I have added it to my everyday casual rotation. Surely, there will be a summer BBQ or two in my future, and this dress will come in handy.
Last but not least, I really ought to give a shoutout to my old J. Crew sandals. I had originally brought another pair of sandals with me — a recently thrifted, never worn gold BR pair — but threw these black ones into the suitcase at the last minute in case the other proved uncomfortable. Boy, was that a smart idea! Sure enough, the BR pair gave me blisters after the first wear, and the inner lining on the straps started peeling in a most peculiar fashion. Needless to say, they went straight in the garbage after that; thankfully, because they were thrifted, the damage to my wallet was minimal, but what the heck, BR! Anyway, I ended up wearing these J. Crew sandals for the rest of the trip and they were as versatile and comfortable as always. I might add that this trip was something of a milestone for my over-packing self: not counting the disastrous gold sandals, I got through a 7-day trip with only 3 pairs of shoes (and that is counting the Chucks I wore on the plane to deal with the 60 degree swing in temperature between departure and arrival). I call that a triumph of minimalism, hah.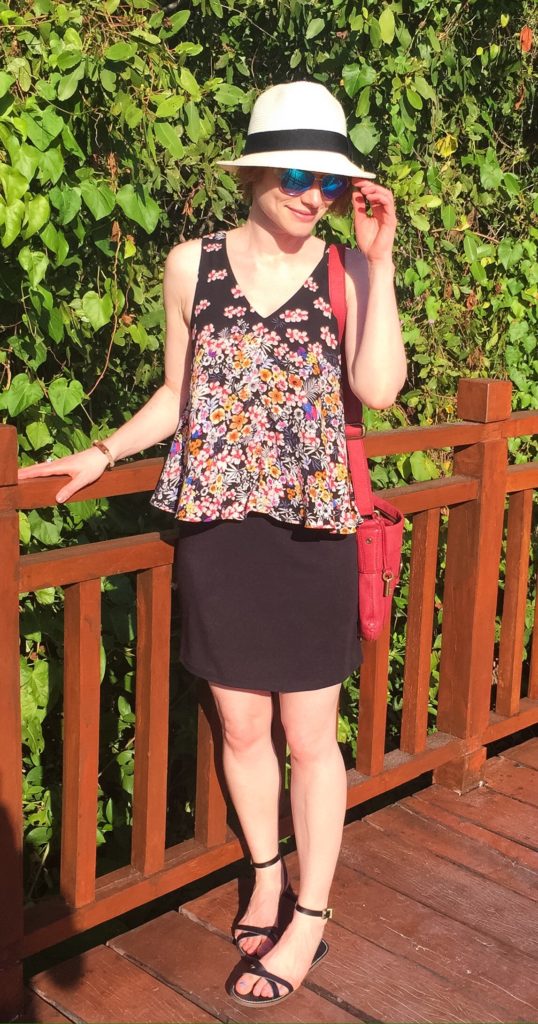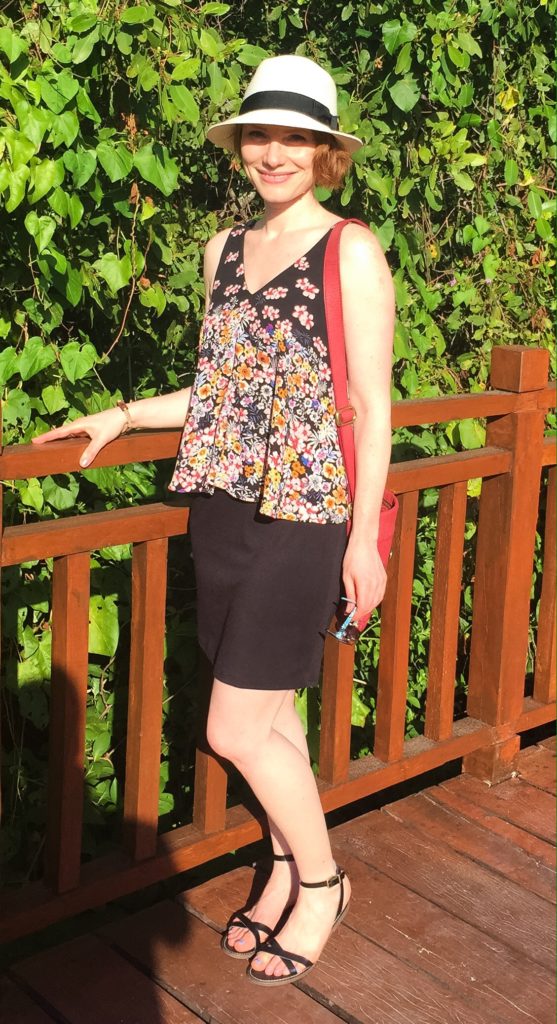 Hasta luego, Mexico!