I have gone on record before as hating September. I hate the changing of seasons this time of year. It means the days get short and cold, and there is nothing good about that. The trees look glorious for about 5 minutes, but that`s really no consolation at all. This September was your typical month otherwise — alternating between moments when I fear I`m failing at life and moments when I know it for a fact — only to get capped off with a bout of truly awful head pain courtesy of what was eventually diagnosed as occipital neuralgia. Let`s just say that I have a new perspective towards (and endless sympathy for) people who live with chronic pain. Horrible, horrible stuff.
I did manage to get dressed, which was a small miracle some days.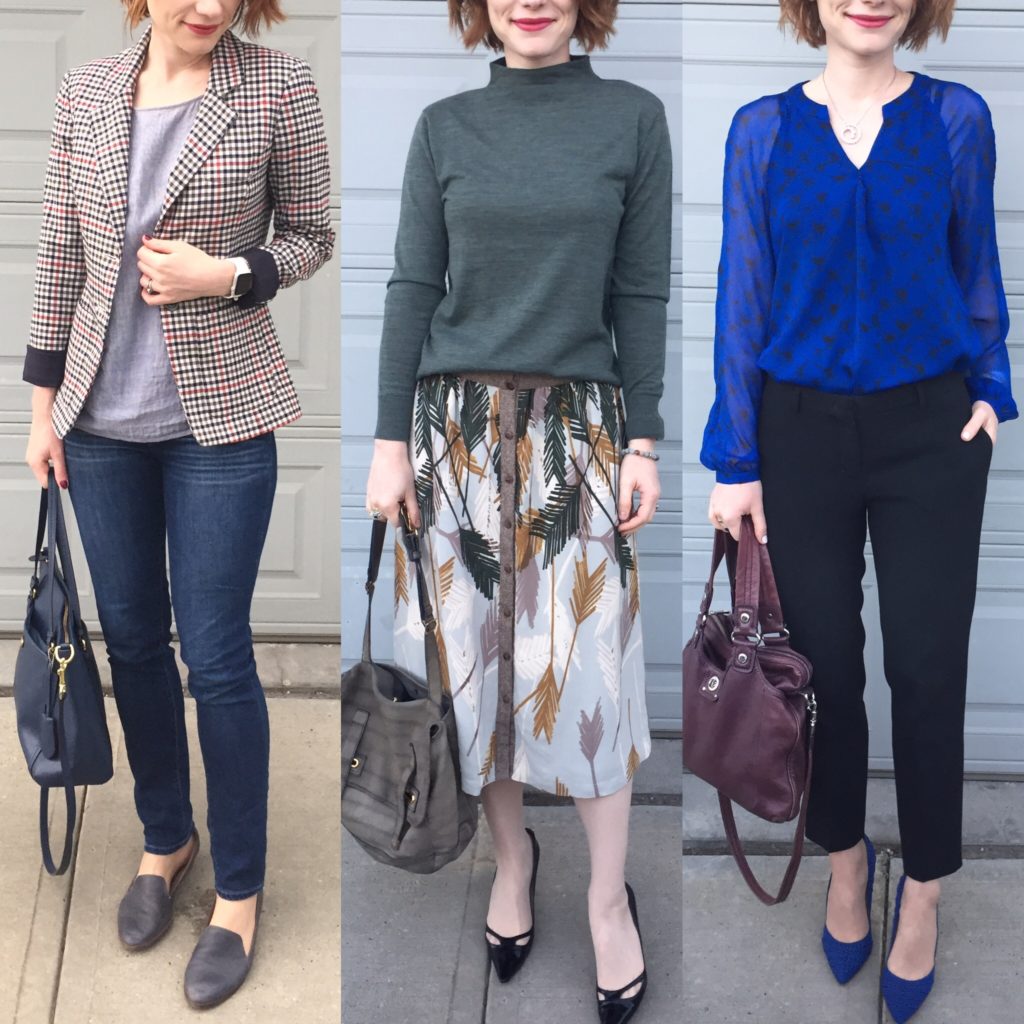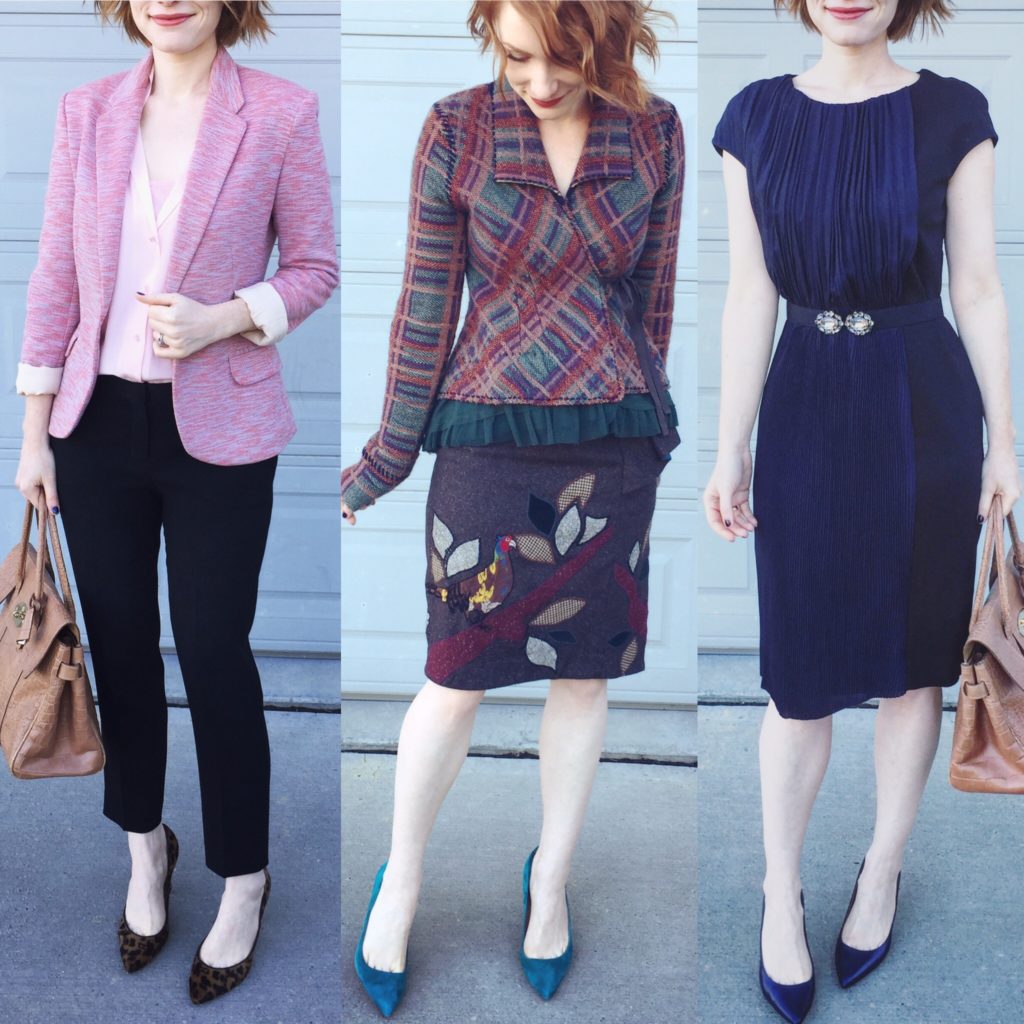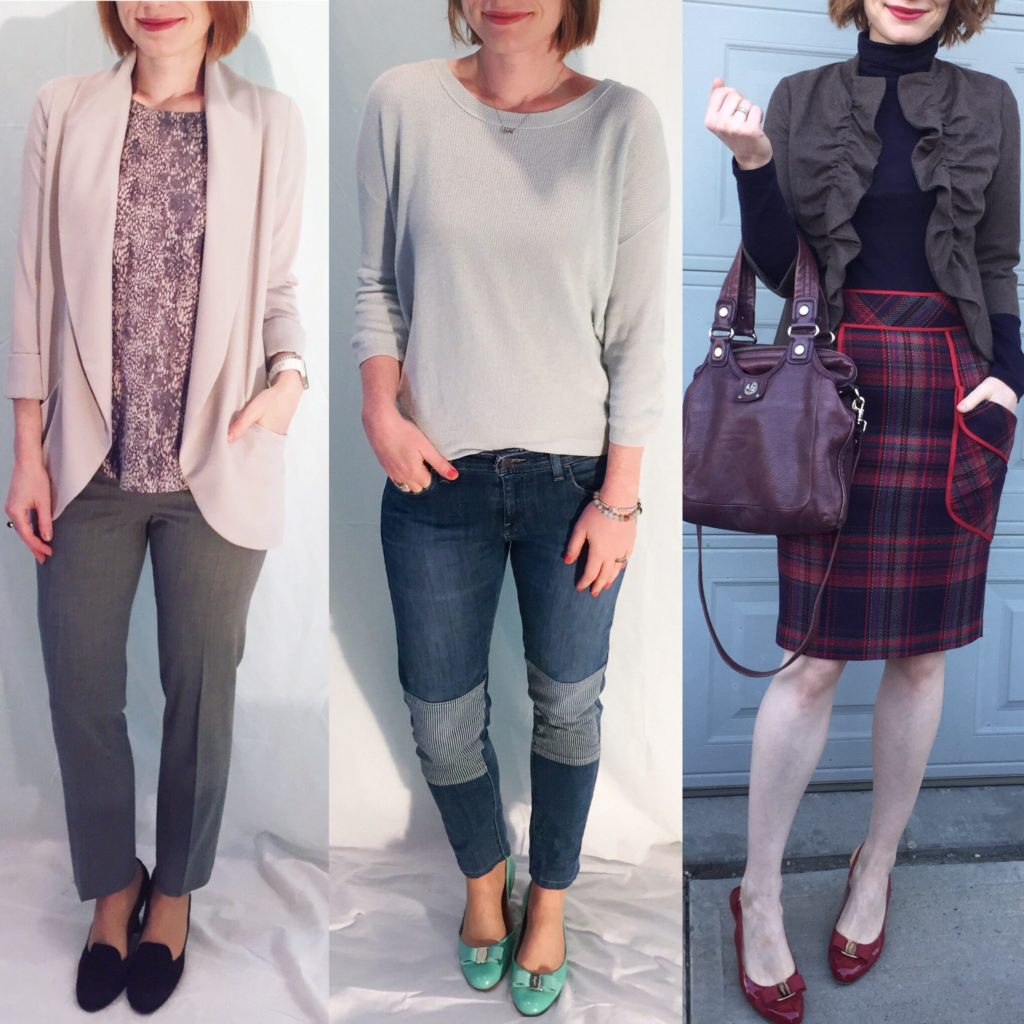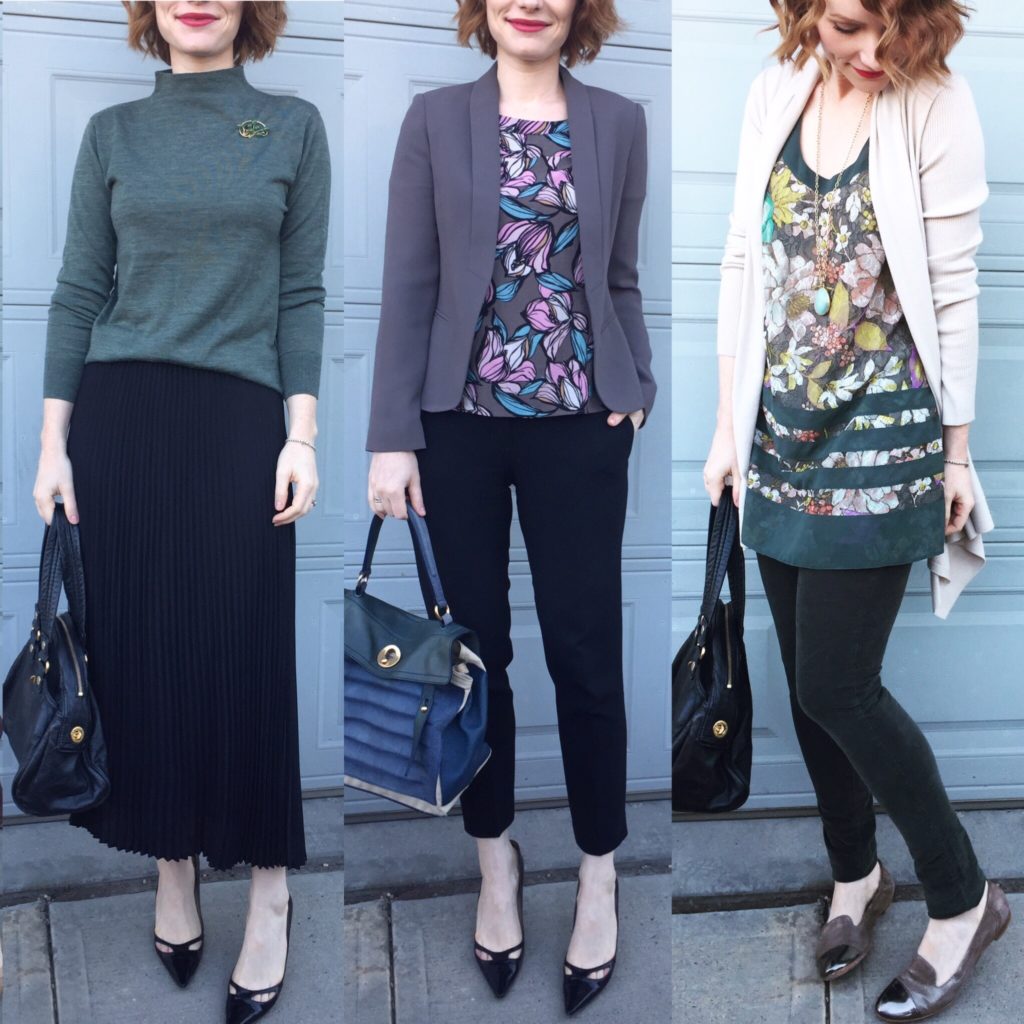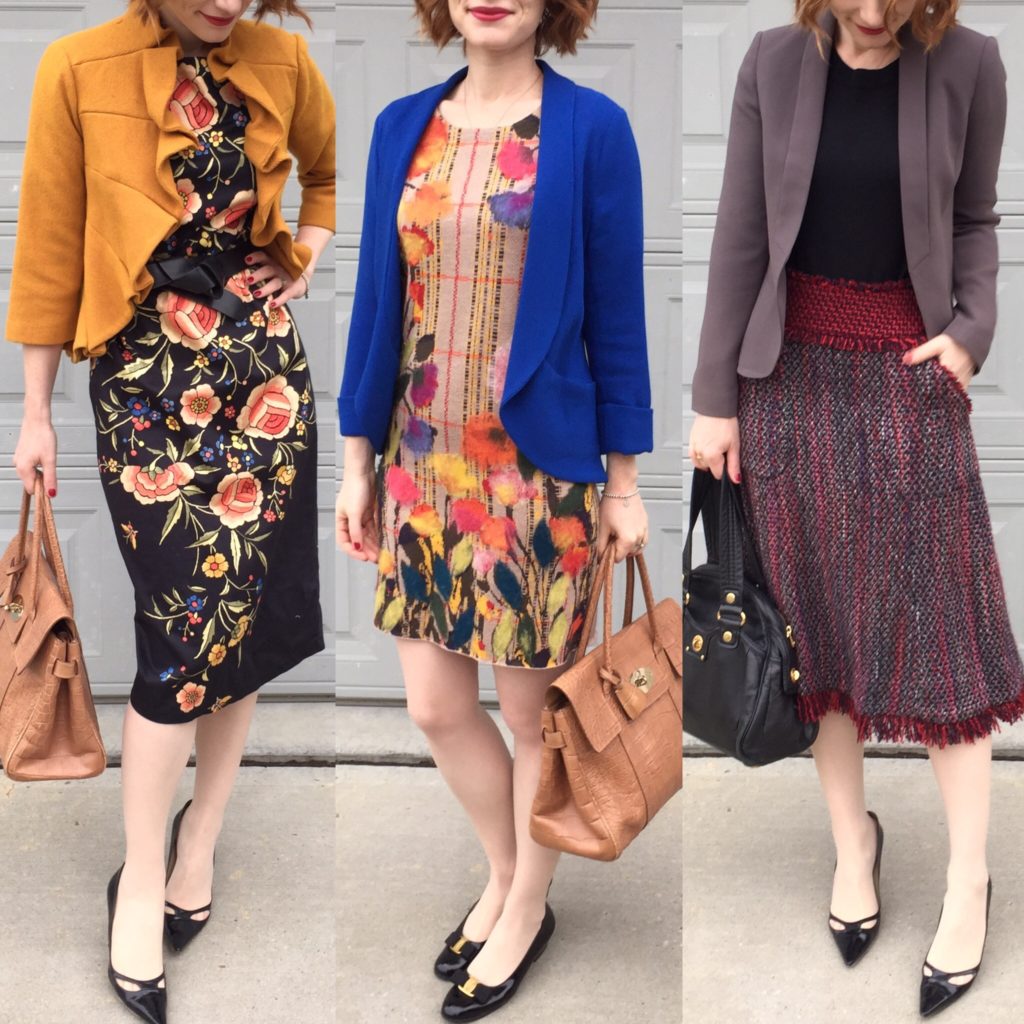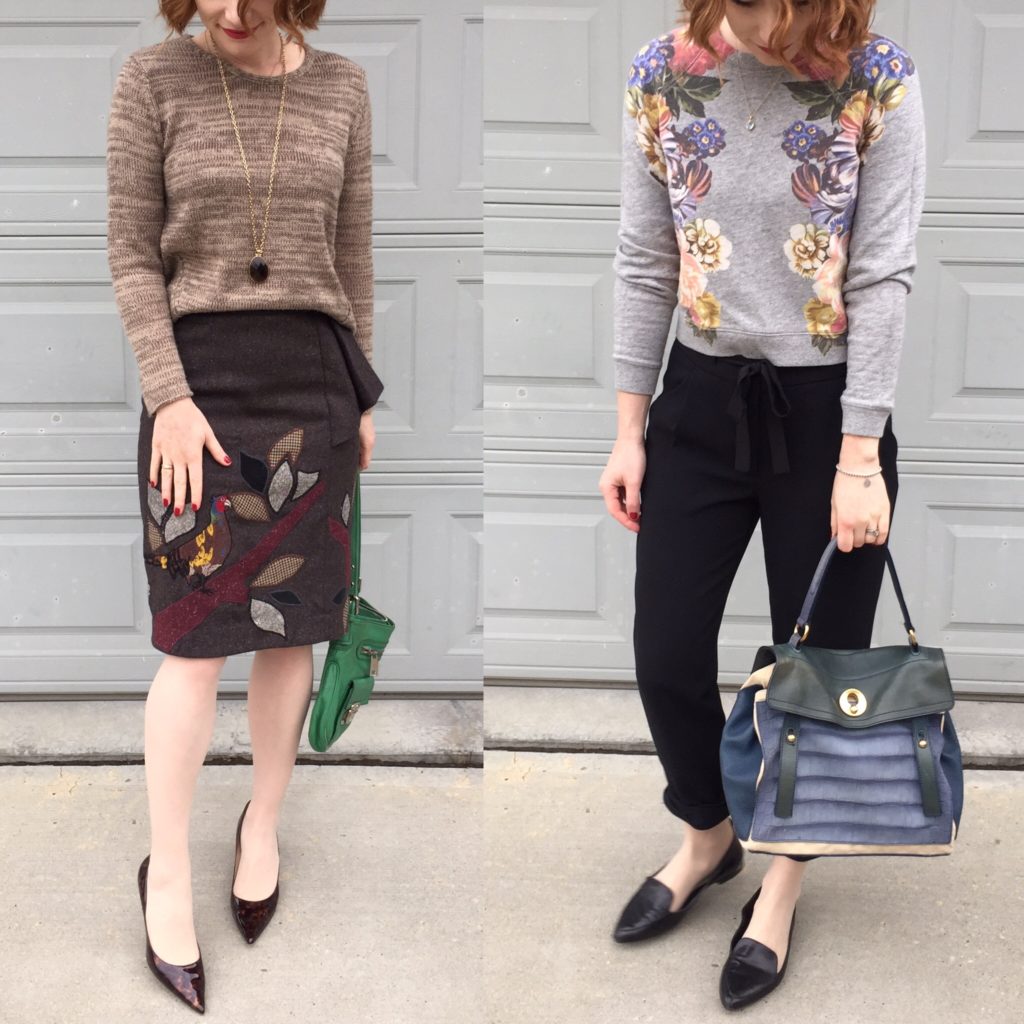 A surprisingly colourful month, which is probably a manifestation of my rebellion against the encroaching cold weather. There were quite a few mornings when I had to wear boots on my commute, but we shall not speak of that further. My fave outfits were probably 6, 9, 13, and 15 — perhaps not coincidentally, most of them featured some of my newest thrift/consignment finds. Number 13 was a repeat outfit, though, so novelty is not everything. In fact, I`ve found myself digging through my "archival" closet lately, and pulling out pieces I had retired earlier in the year; suddenly, I had the urge to revisit sentimental favourites, and see if I could make them feel fresh and bring them in step with my current aesthetic leanings. The marriage of twee and minimalist? It might be a tall order, but with winter just around the corner, what else do I have to keep me entertained?
Here is a look at what I wore in Septembers past: 2014 – 2015 – 2016.