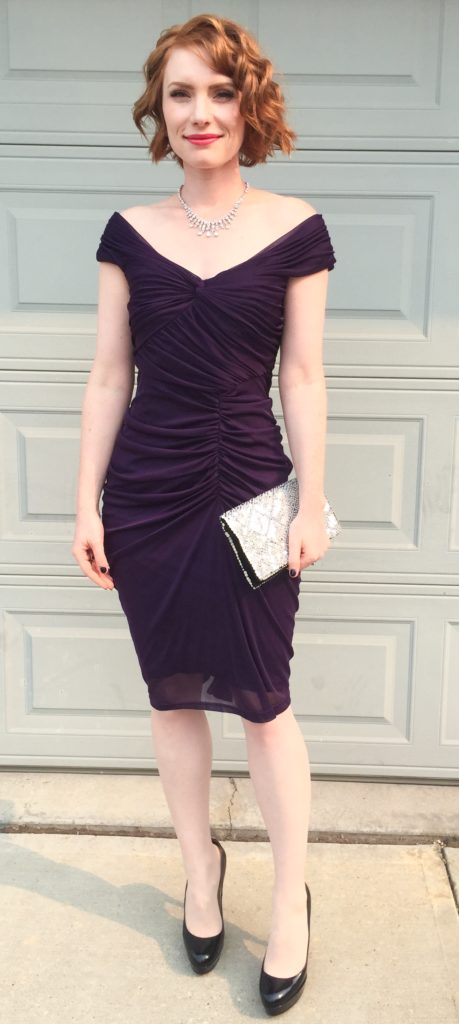 The older I get, the more I love weddings. I don't know why that is; perhaps I am getting more sentimental with age. Weddings are a wonderful opportunity to connect with my extended "community" — family and friends I don't see regularly — which I probably miss more than I realize until, well, a wedding comes up. Of course, wedding are also great opportunities to (a) dress up; (b) eat buffets. I love both of those things, in more or less equal measure. I also love dresses which allow me to eat buffets.
This Adrianna Papell number is a good example of that kind of magical unicorn dress. See, it *looks* form-fitting but it's actually surprisingly forgiving. I don't know what kind of witchery that fabric is, but it skims the body without being too body-con OR constrictive. And no Spanx were involved in the making of this outfit. Score!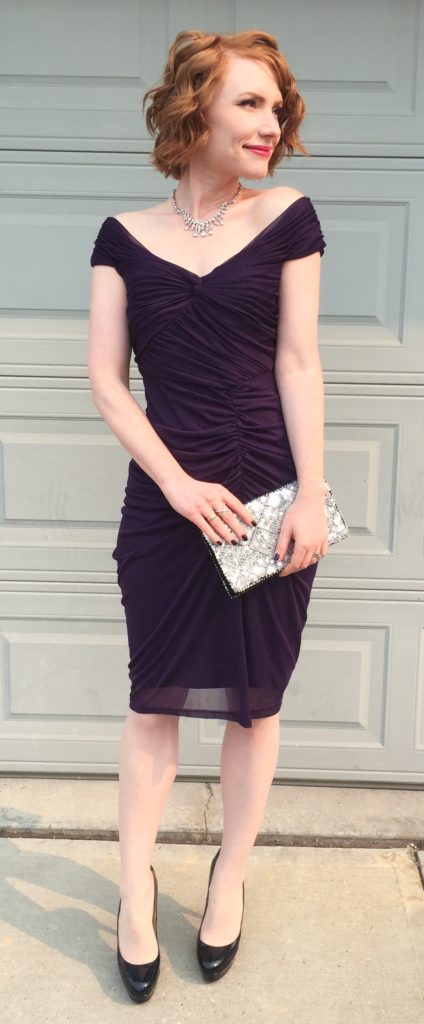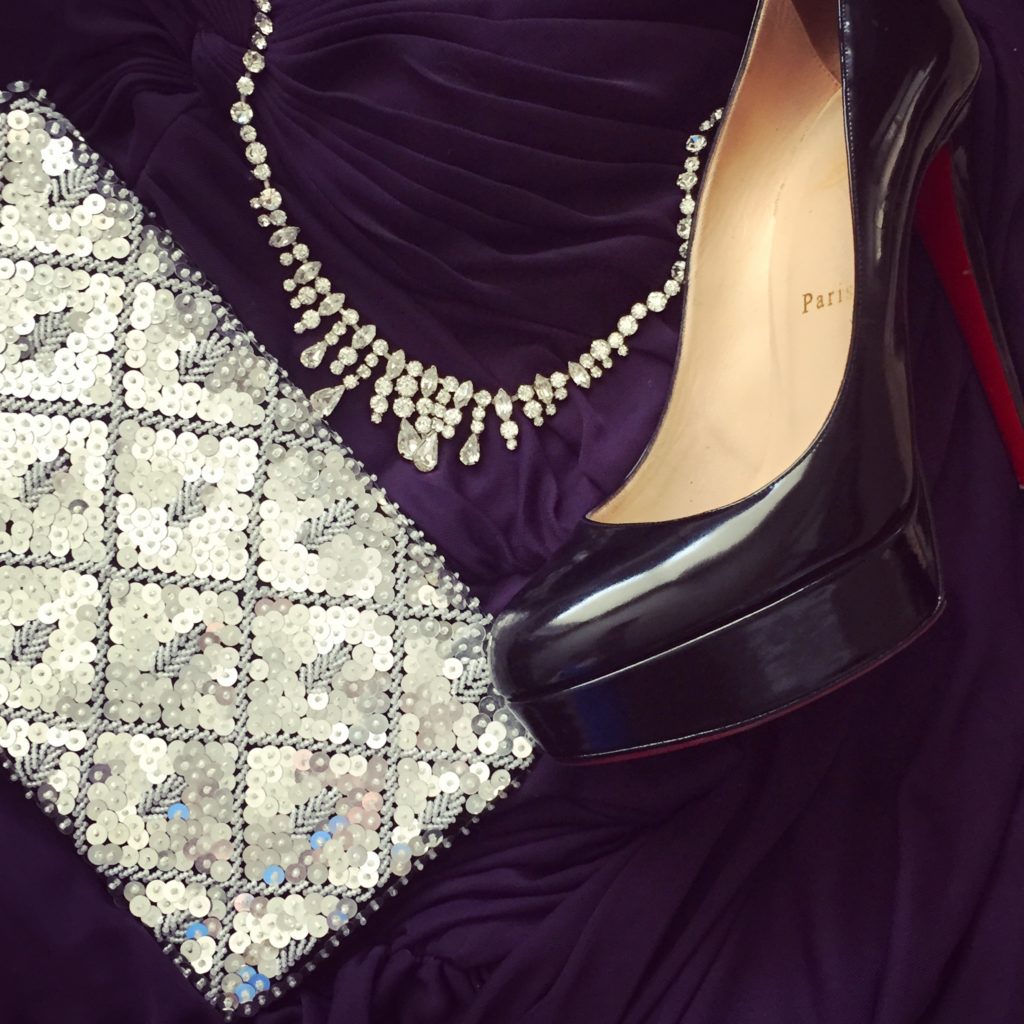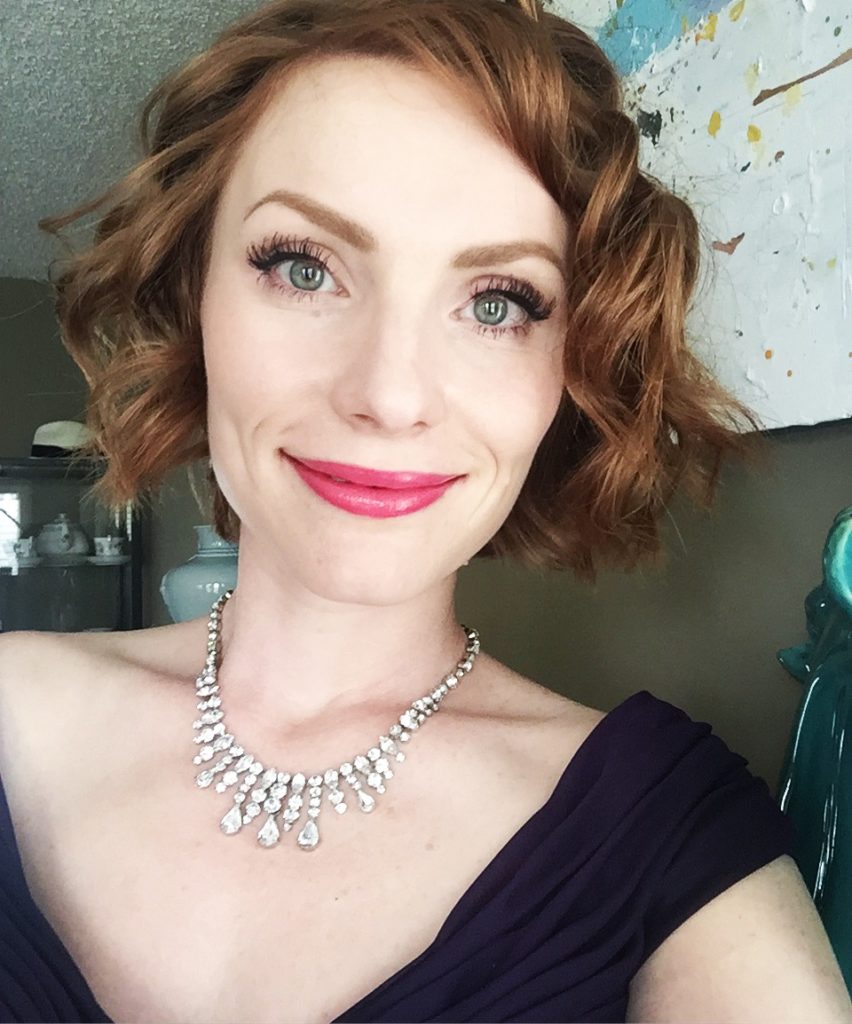 The whole outfit cost less than $100, which I also count as a victory because there is nothing like looking champagne fancy on a beer budget. The dress and shoes are thrifted, the necklace is an antique mall score, and the clutch is vintage. It used to belong to my grandmother. I don't have a lot of family (fashion) heirlooms, so I treasure them. This sparkly clutch is surprisingly modern too; it's nice to think that I might pass it on to my daughter one day … or maybe wear it to her wedding. But that's just my sentimental side talking.