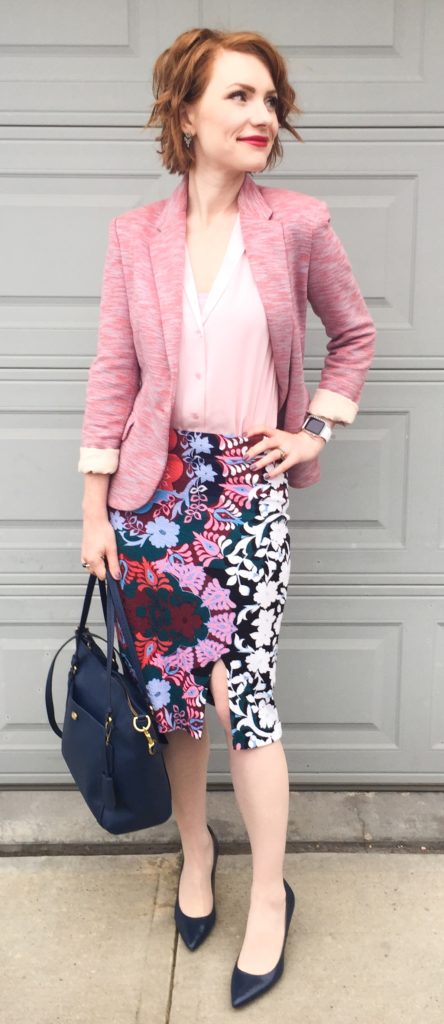 Honestly, this is an outfit you have seen before — or, at least, 99% of one. I'm shamelessly posting it again because (a) everyone seems to love it; and (b) I think it's an example of a Peak Outfit. Allow me to explain.
Years and years ago, I started doing a thing where I constantly remixed my outfits. I never wore the same thing twice … for weeks and weeks on end. And years. I could do that because (a) I own a lot of clothes; (b) buy new things all the time; and (c) I enjoy doing it. It's like painting — why do the same one over and over when there are so many pretty things out there to paint?
Anyway, I did this for a long time, and I had a lot of fun with it, but lately I've been finding my enthusiasm flagging a bit. I still like "playing" with my clothes — and I love how easy the Stylebook app makes that — but sometimes I just want to re-wear outfits that I've tried before and enjoyed. Sometimes the tried and true beats the excitement of the new. And there are a few outfits in particular that come to mind. And, again, Stylebook makes it easy for me to keep track of my most successful combinations; I have a specific folder dedicated to Favourite outfits and whenever I feel stuck for inspiration (or need an extra boost of confidence on a given day), I just dip into it for my OOTD.
Long story short, this is one of those outfit that just works. It's the best combination I've hit upon for both the skirt and the blazer. Let's start with the skirt. Here are all the ways I've worn this to work in the last year: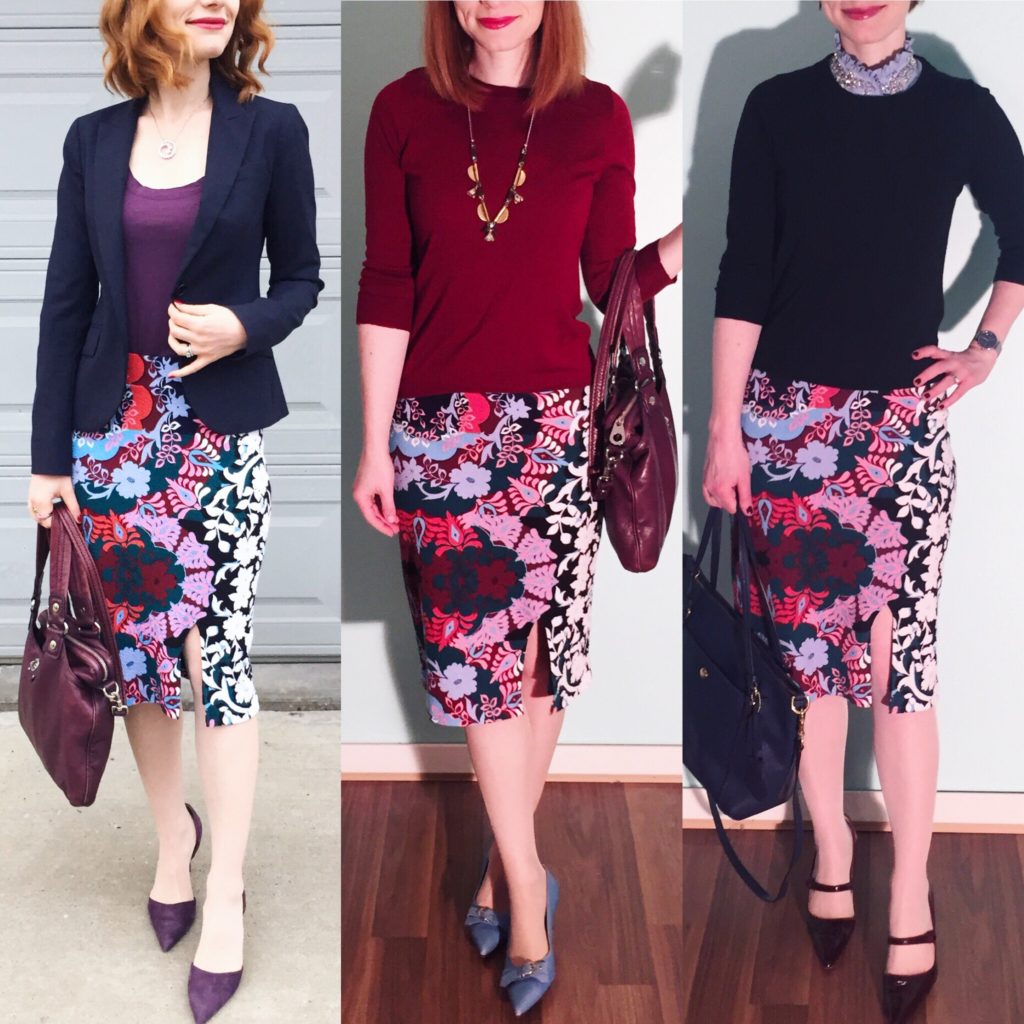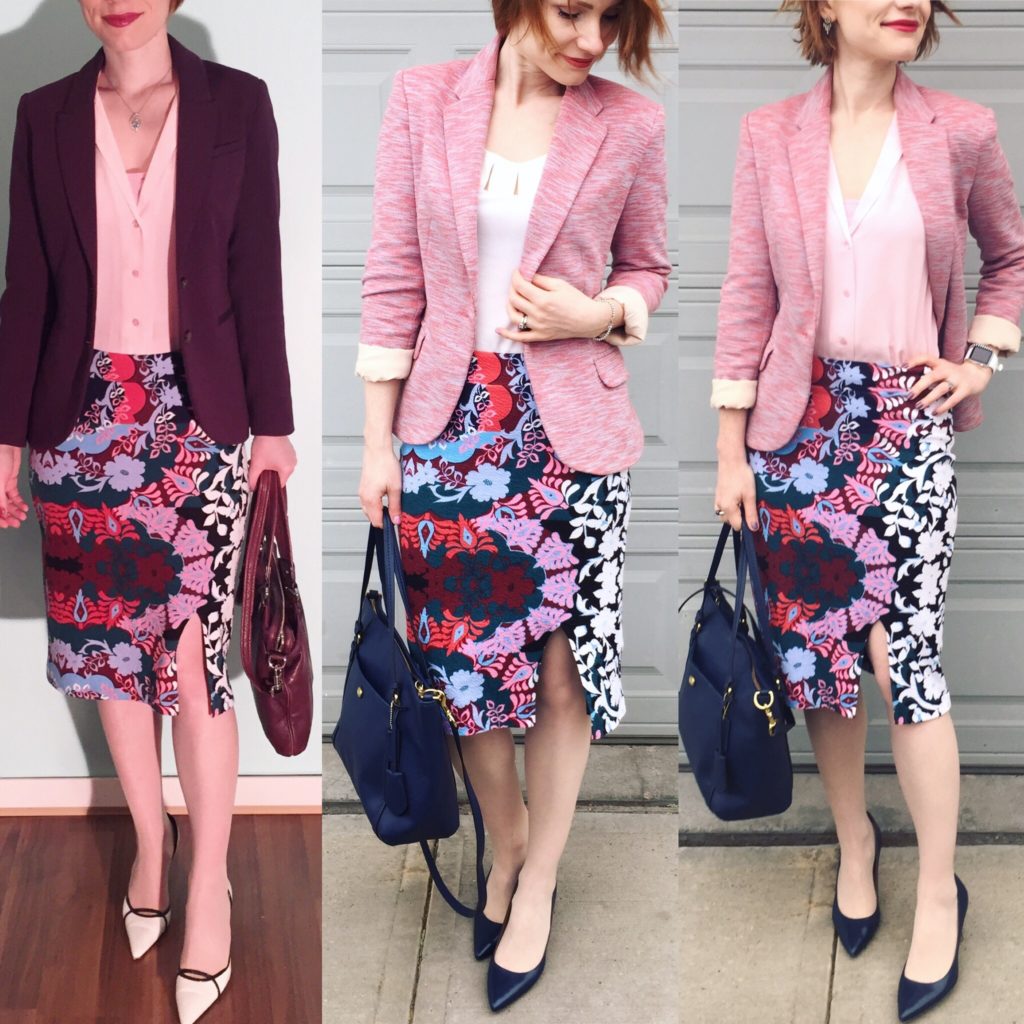 As you can see, 5 and 6 are almost identical except for the blouse. I think the latest version has a slight edge. It's Peak Outfit.
Same thing when you consider the outfit trajectory of the blazer: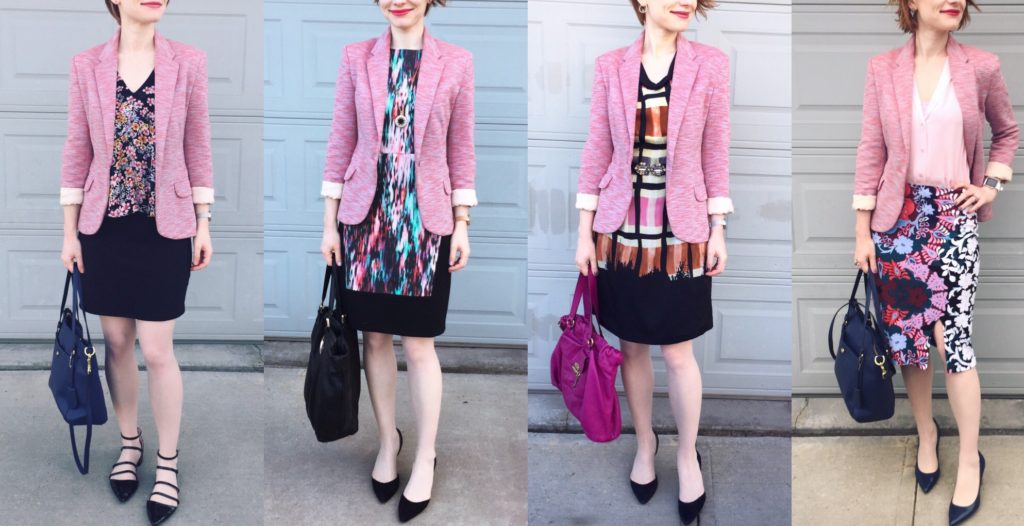 All this is not to say that I will never again wear these pieces separately, because I will — and I may even hit upon another Peak Outfit while I'm at it — but this is a combination I am sure you will see again (and again) on my IG, if perhaps not on the blog. Again.