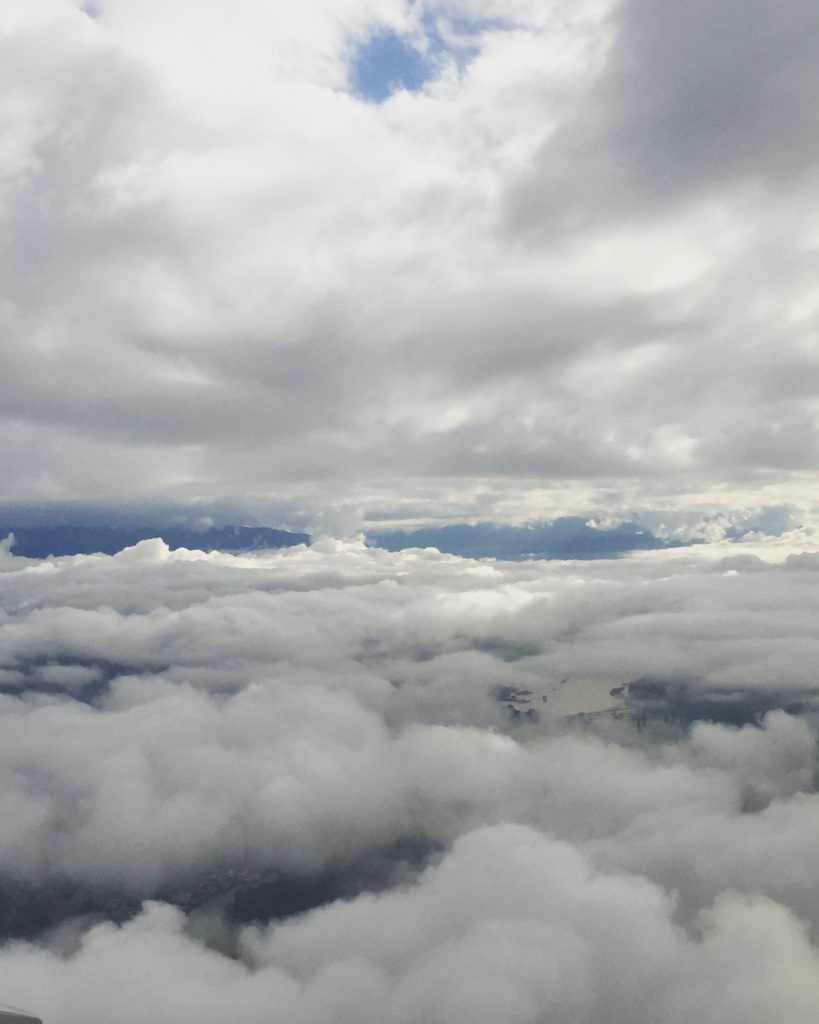 Vancouver is one of my fave vacation spots, with or without kids in tow. There is something comforting about the familiarity of a town you've lived in before, but Van is also legitimately cool. It has everything — ocean, mountains, museums, shops, you name it. The kids are at an age where they still need constant "entertainment", and Van makes it easy for us to keep them happy while also doing things that are fun for grown-ups. In this case, eating. Oh em gee, the eating. Edmonton has a thriving foodie scene, but it's spread out over a large area. In Van, you practically trip over delicious restaurants at every turn. We quickly gave up any other plans we might have had, and resigned ourselves to the routine imposed by our friendly mini dictators; we spent most of our vacation shuttling between various kid-friendly activities (read: anything involving water), with eating pit-stops every few hours. And it was glorious.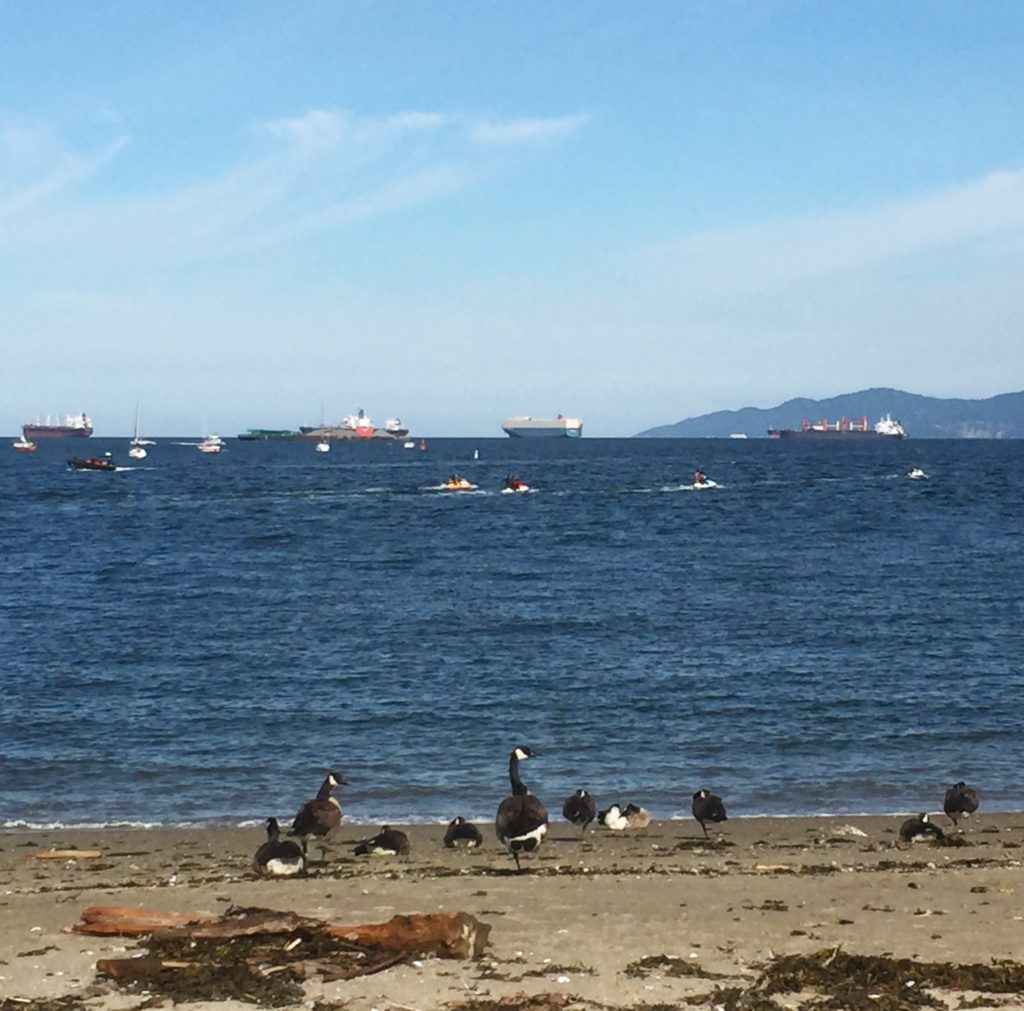 A lot of kid-oriented things in downtown Van — like the aquarium and the Telus World of Science — proved to be quite expensive, so we decided to go low key. The False Creek ferries, while not exactly cheap, proved to be a much better investment. For $44, the cost of an all day pass for the family, we explored everything from the Olympic Village, to Granville Island (which rated a follow-up trip), to Kitsilano. The kids loved riding the ferries … and, well, the adults did too. Much more fun than, say, a bus.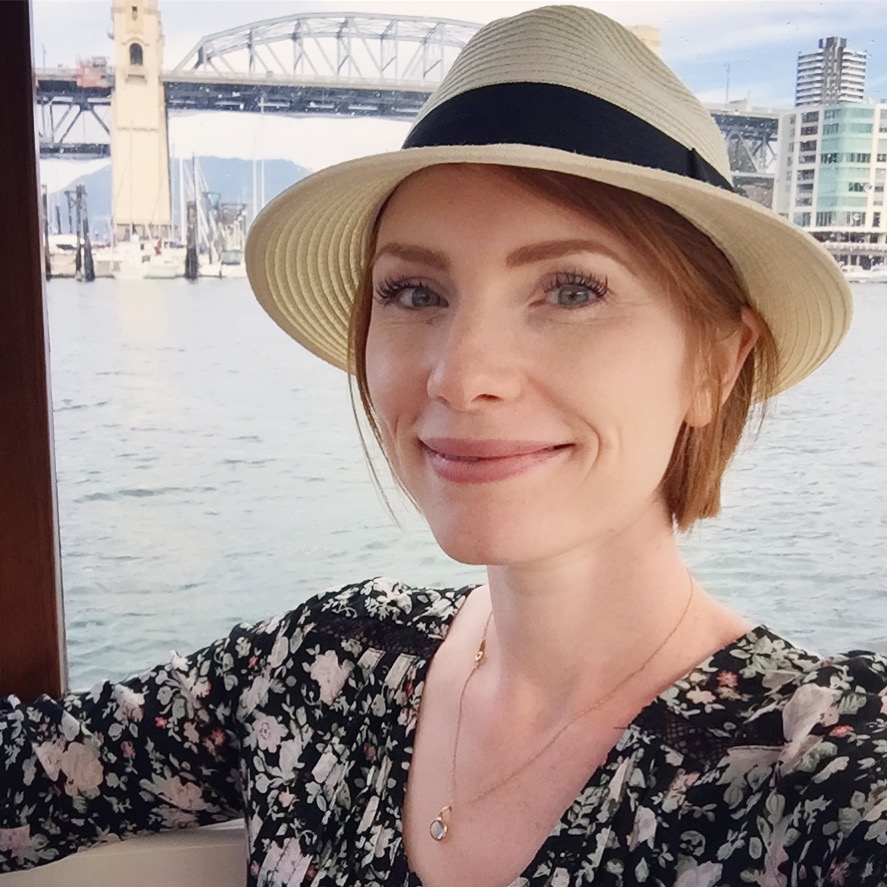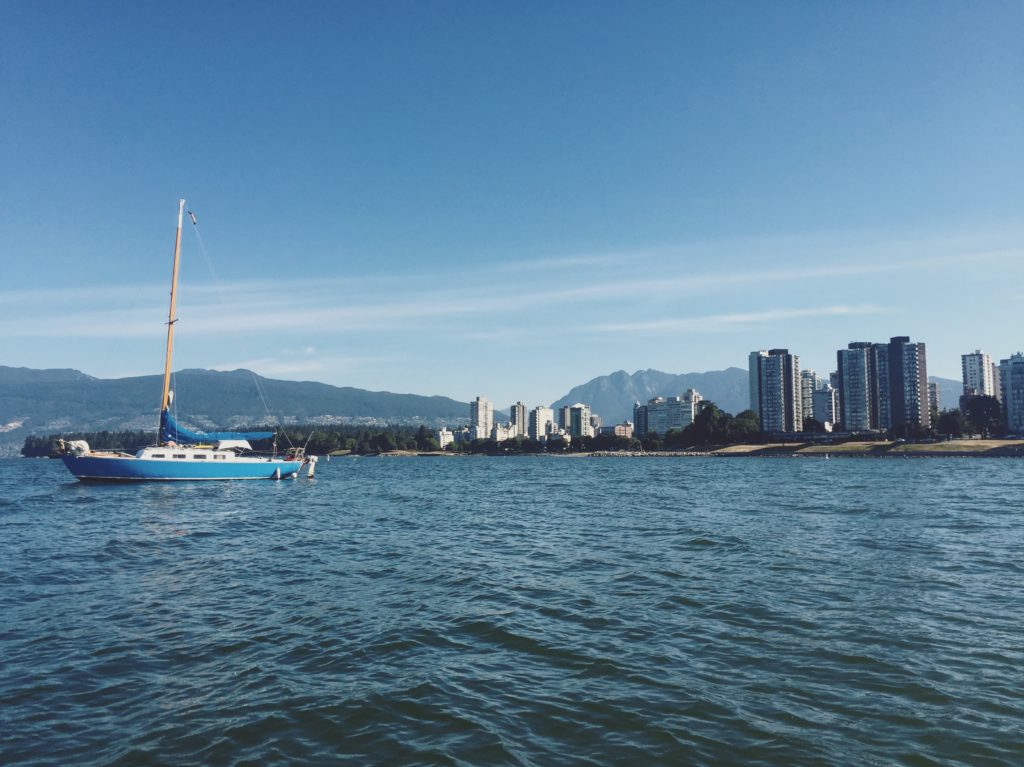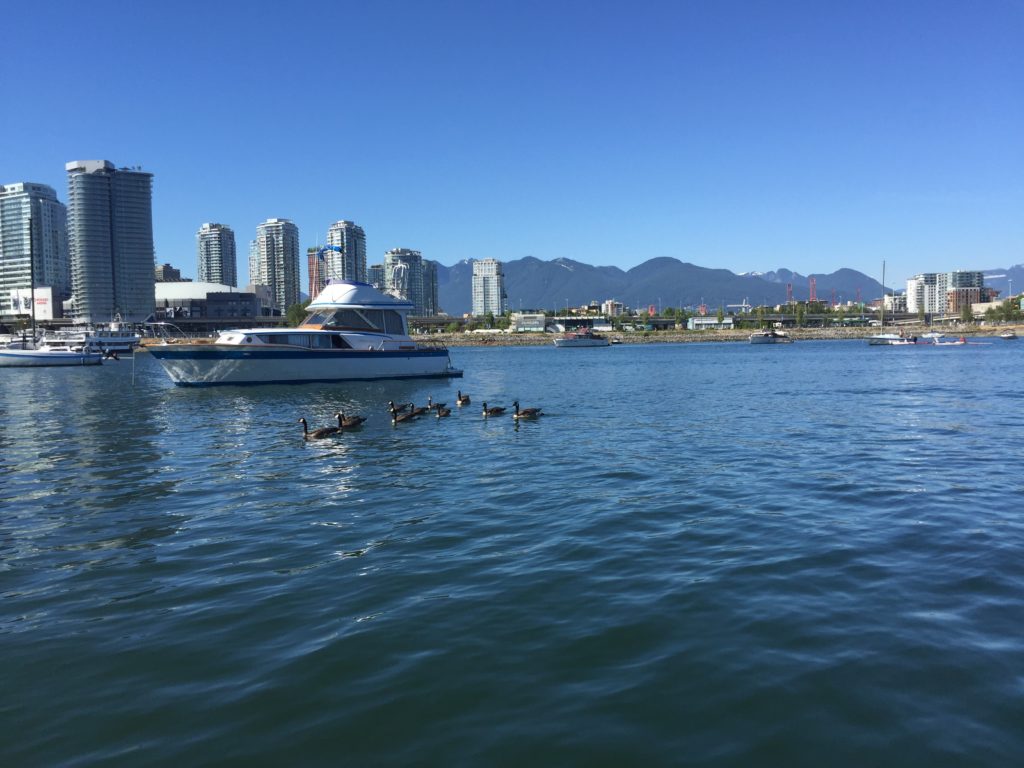 At the Olympic Village, we ran into a food truck selling this heavenly dessert combination: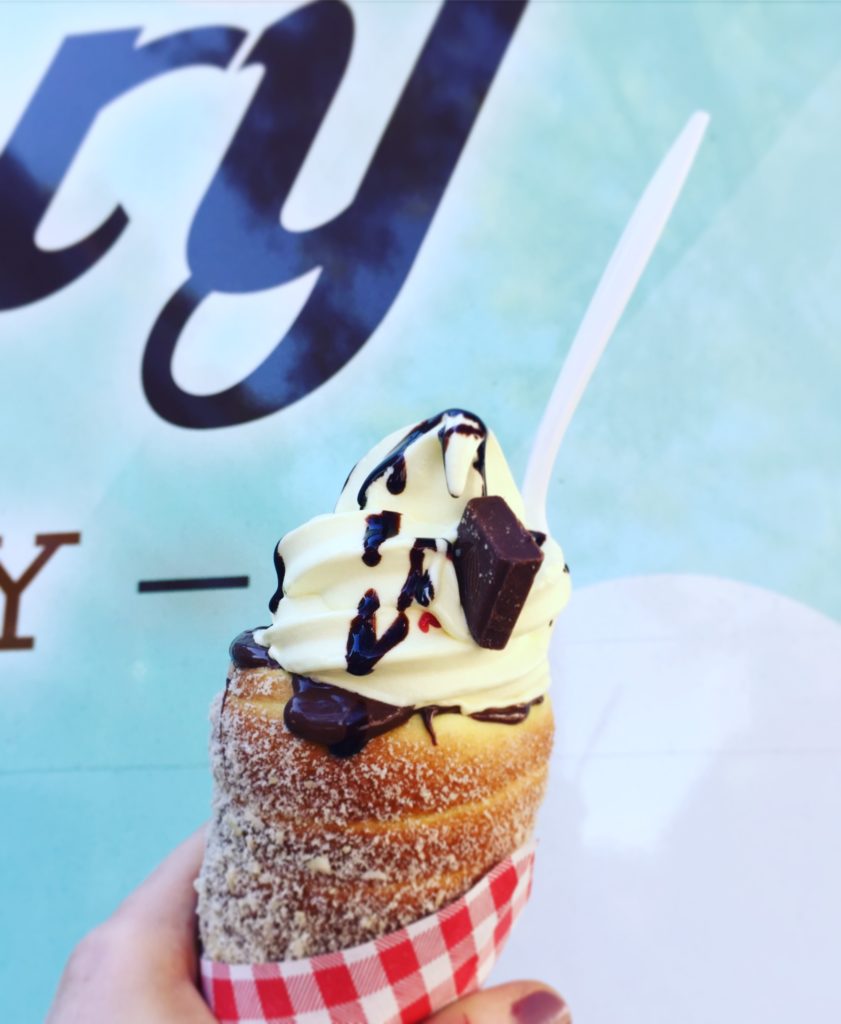 Imagine a cone made of sweet dough (similar to a yeast donut), lined with Nutella and filled with soft serve ice cream and topped with chocolate sauce. Heaven, I tell you.
Granville Island was also a huge hit. The kids loved the free splash park and the, what else, Kids Market. I loved the Public Market and its amazing food offerings. There are few things that rival fresh BC produce (Rainier cherries are my faves), but the market has them all on offer. Siegel`s Bagels were a hit with the whole family, especially the (warm) cheese-filled variety. Another highlight for me was the Chau Veggie Express; the golden temple soup bowl was to die for. There was also fish and chips, not to mention fudge, in the mix, and the only reason why any of us could still fit into our clothes by the end of the trip was because we walked everywhere. Miles and miles every day.
We took the kids to Sunset Beach on English Bay almost every morning. The ocean is too cold for swimming, but it`s a great spot for a bit of splashing and seashell hunting. Further down the sea wall, there is Second Beach, which has a fantastic (heated) public swimming pool. We went early, just as it opened, and got to have it almost all to ourselves for about an hour before the crowds hit. It`s large and has a graduated slope (along with a couple of water slides) for little ones. It sits right on the sea wall above the ocean, and it has a bit of that infinity pool feel to it. I hate public pools, but this one was great — and an inexpensive outing at $12 for the whole family.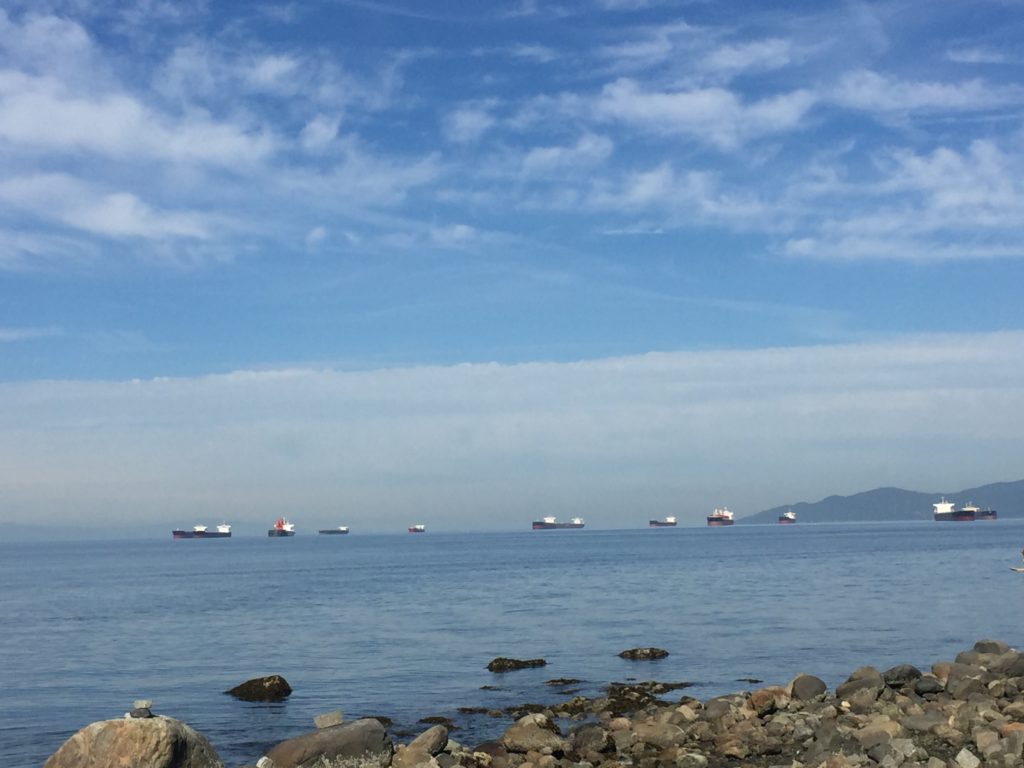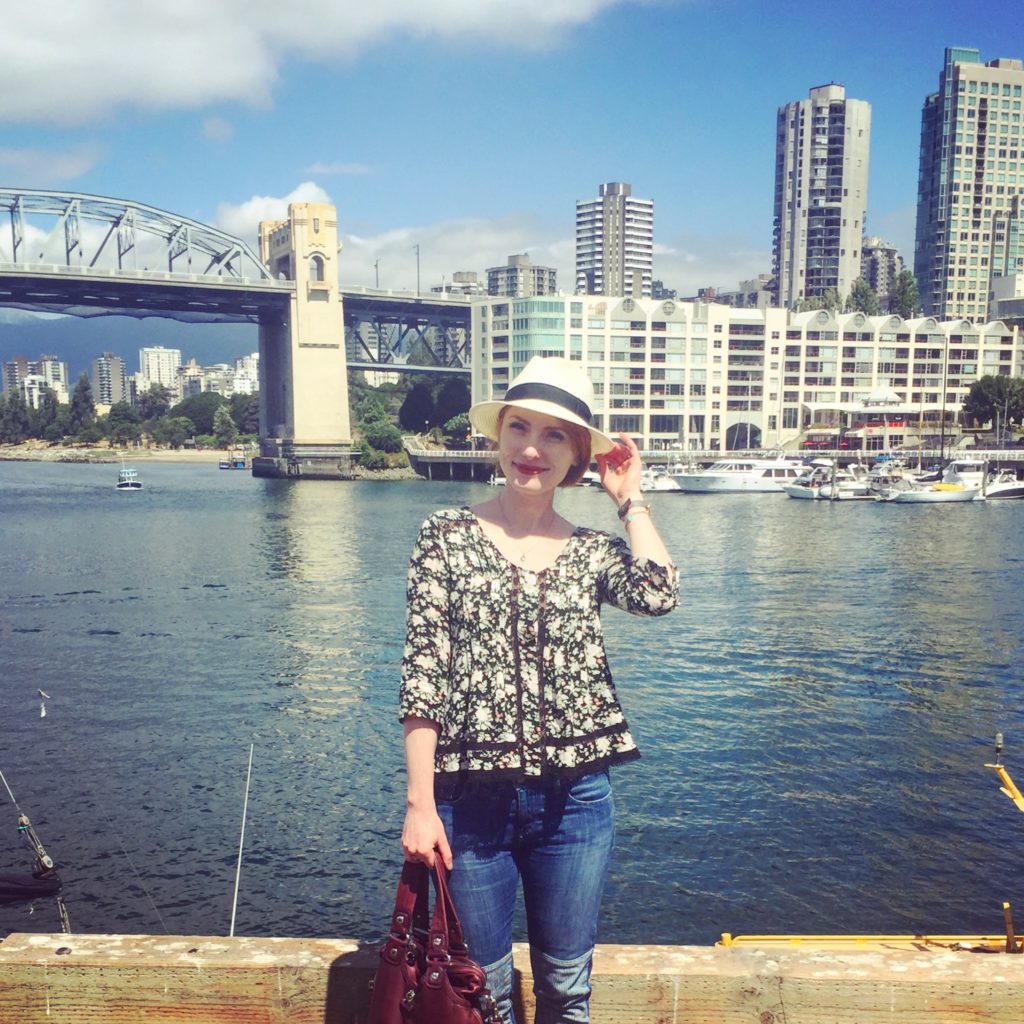 Speaking of cheap thrills, on Tuesday nights the Vancouver Art Gallery has admission by donation from 5-9PM, so we took the opportunity to see the Monet Secret Garden exhibit. If you have the chance to see it, do. It`s worth the trip. Even though the kids are too young to fully appreciate the art, they still had fun walking around the gallery with our friends` daughter. The best thing about being young is making instant best friends.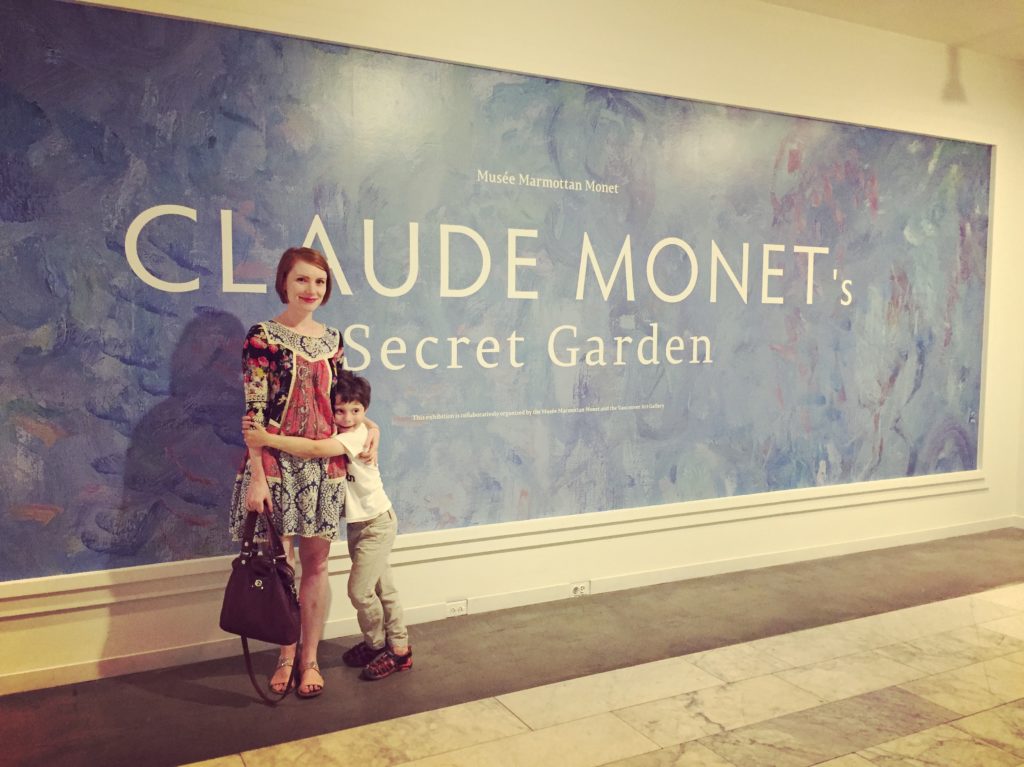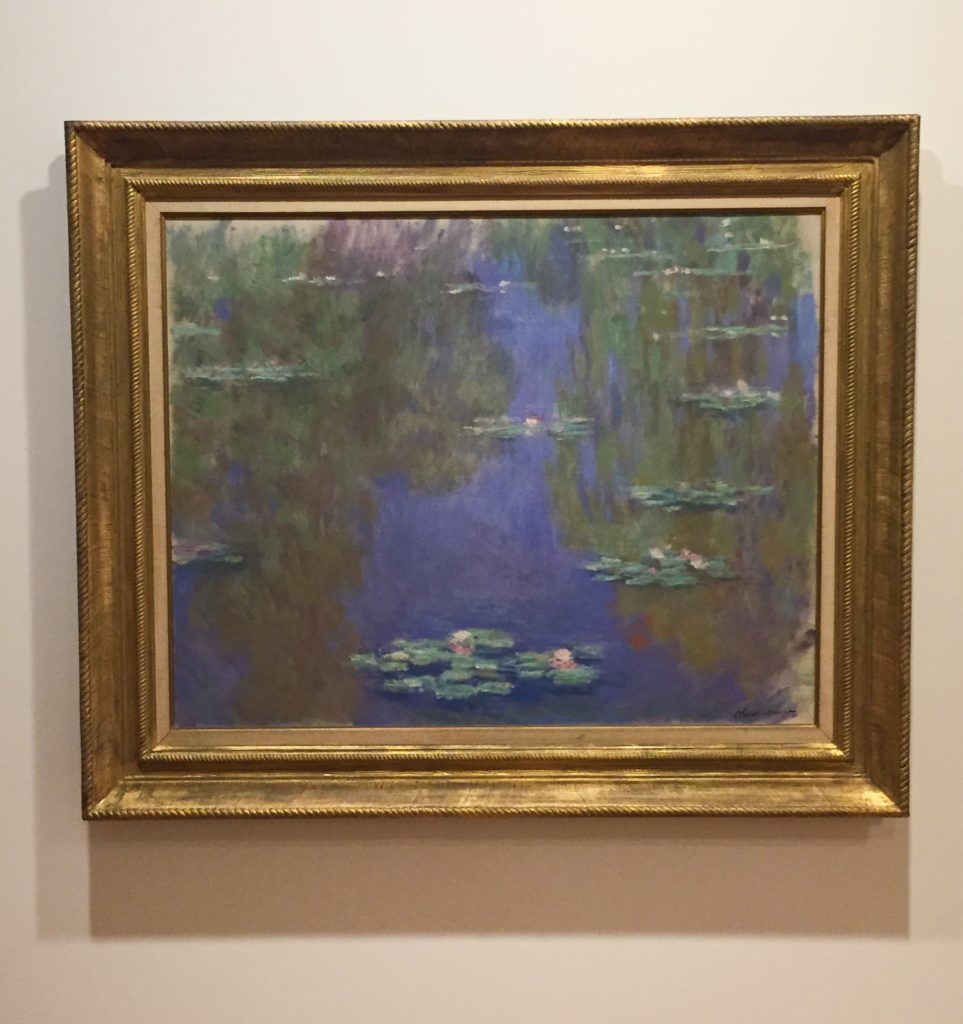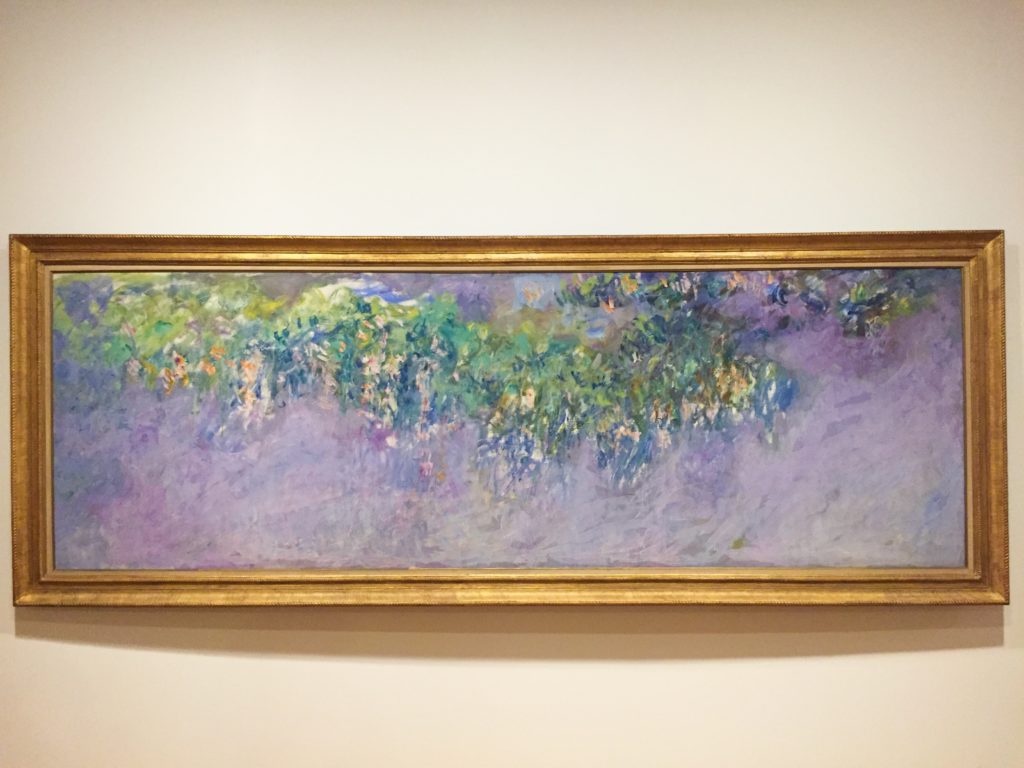 The kids fared even better at the Roundhouse Community Centre, where we took them for a morning drop-in play gym. For a minimal cost, they got to expend some of their inexhaustible energy among other peeps their age, and it was a nice alternative to the (free) outdoor playground at Emery Barnes Park (on Davie and Richards Street) because it was an indoor, enclosed setting requiring somewhat less vigilance on our part. The kids were also big fans of the hotel pool; we were fans of the hotel hot tub (after all that walking), so this was another win win situation.
As I mentioned earlier, my husband and I didn`t get to cross many things off our personal Vancouver bucket lists, eating excluded. We will have to save those for our next solo trip. Still, I was able to do at least one of my fave Van activities — checking out the fancy local real estate (it`s the stuff that lotto dreams are made of), and the abundant green spaces. Beautiful things grow everywhere. I mean EVERYwhere. Even under bridges.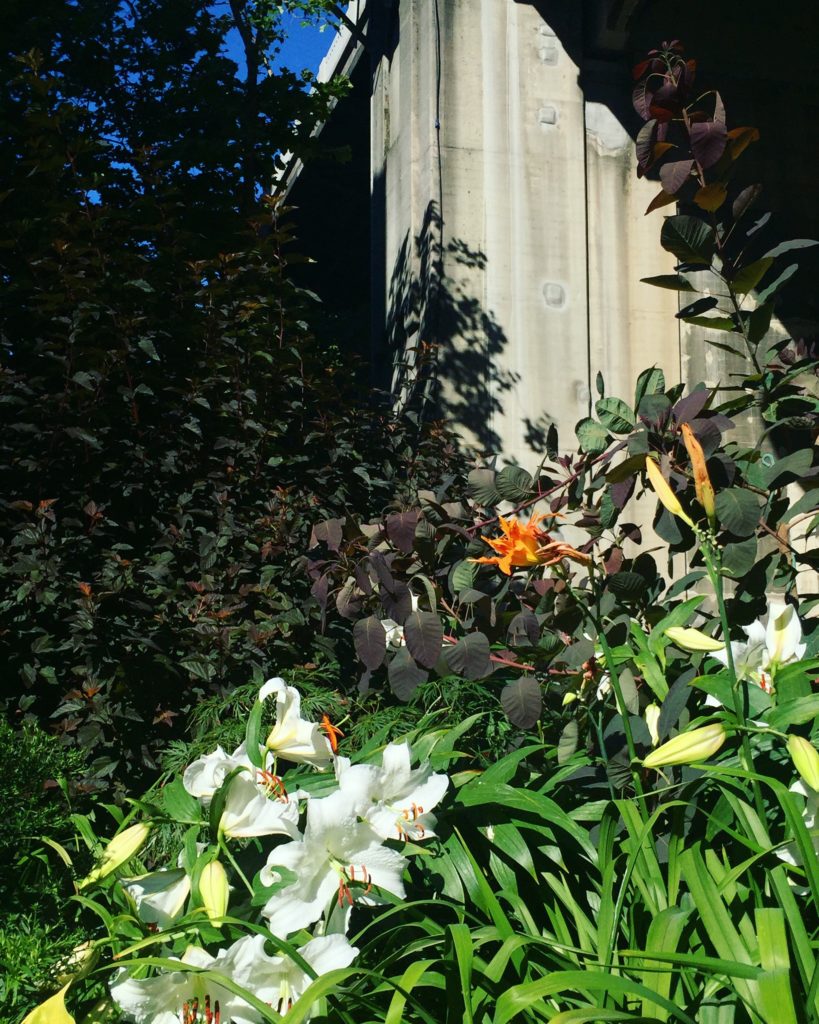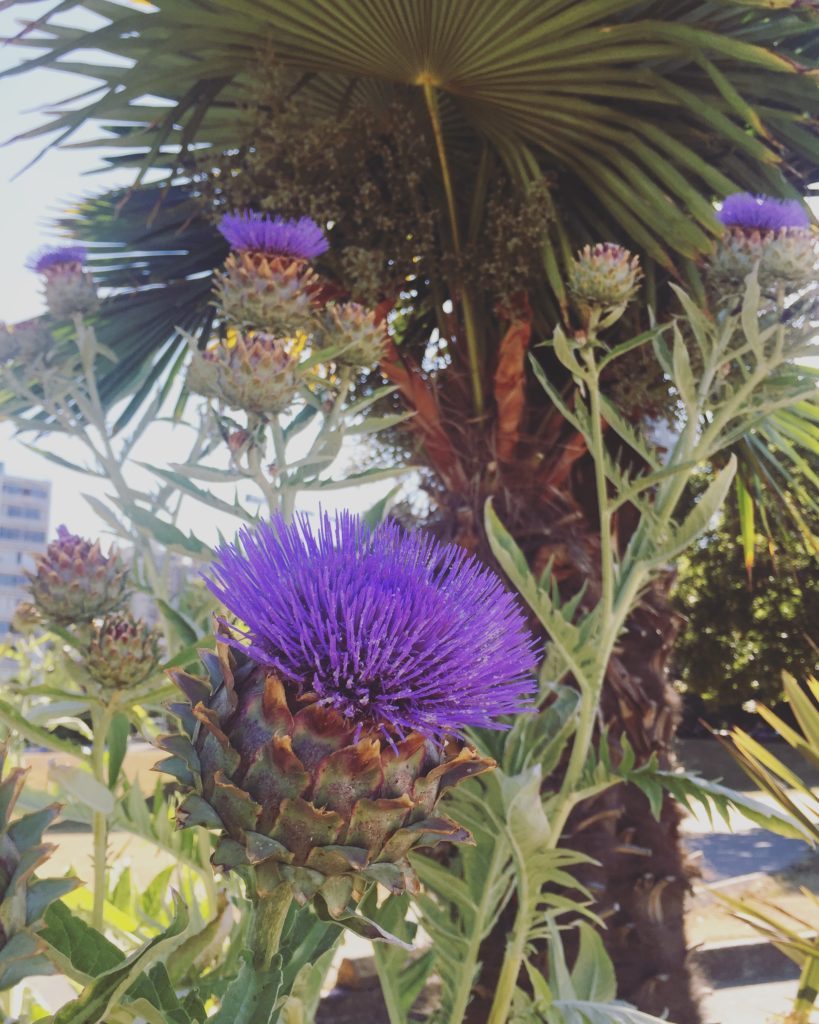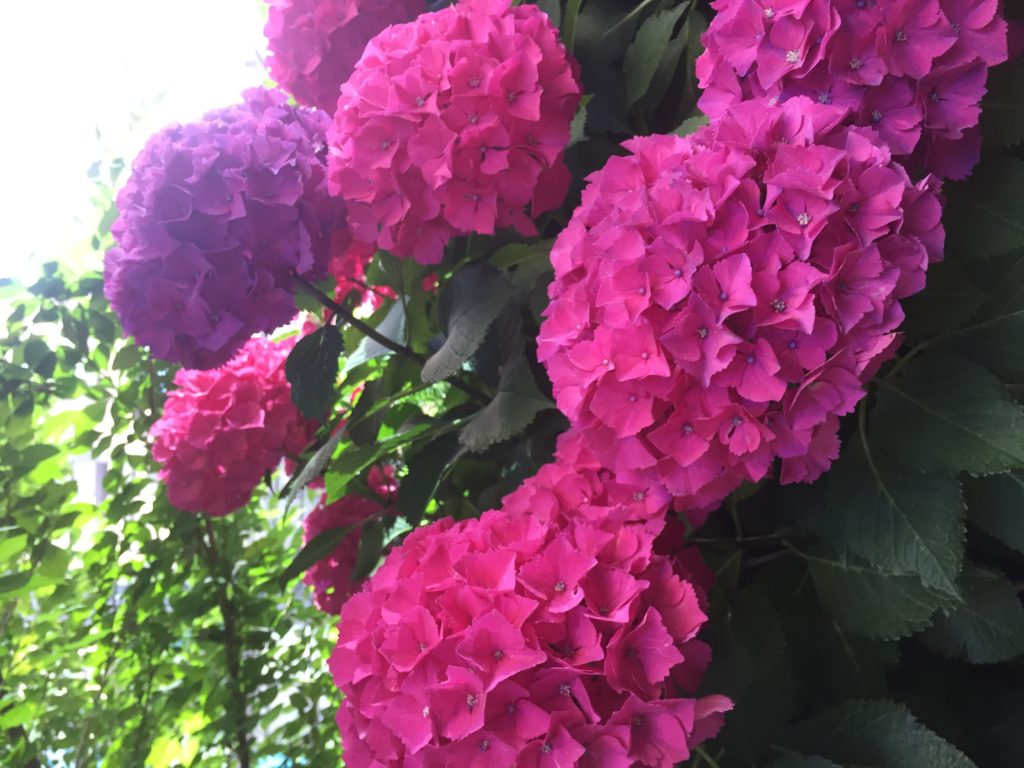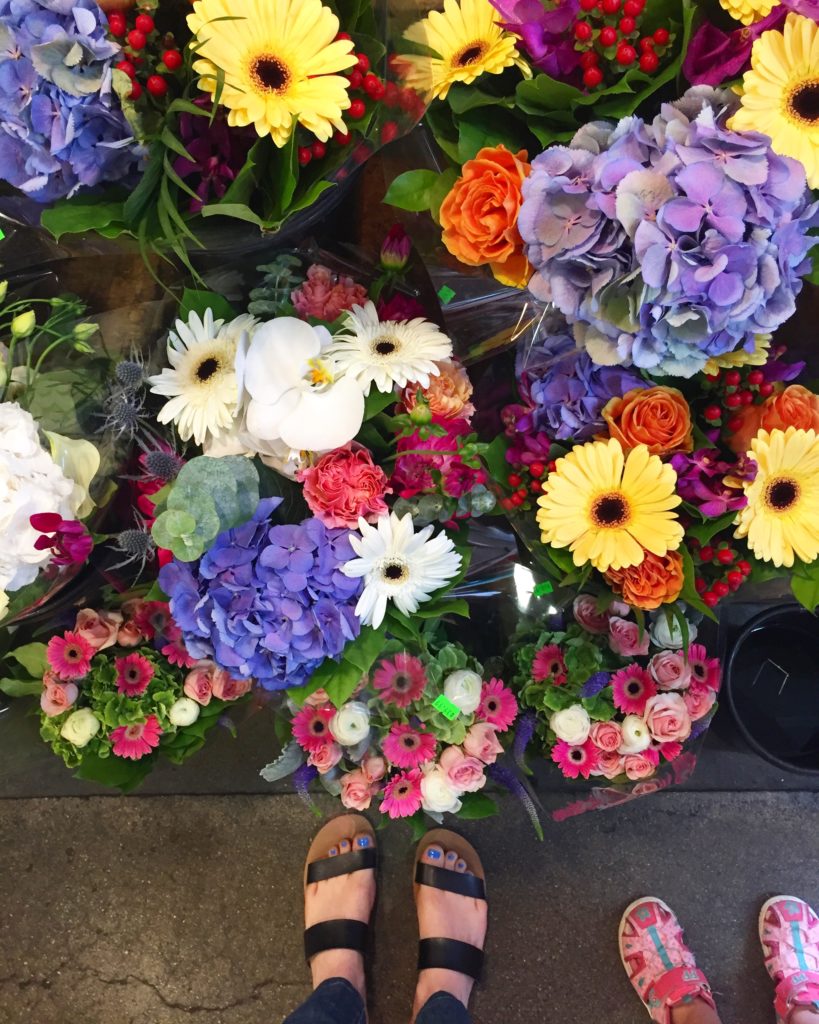 Other culinary highlights for me included Tacofino in Yaletown (best West Coast-style tacos ever) and Breka Cafe on Davie Street (best desserts, hands down). Also, a shoutout to Yamato Sushi, my favourite spot for inexpensive but delish sushi. Van has no shortage of sushi joints, and you probably can`t go wrong with any of them, but this one is close to our usual hotel (the Marriott Residence Inn) and I`m a creature of habit. I also can`t forget Fritz and Firecrust, which were the kids` fave restaurants for, respectively, European-style fries and pizza. They have sophisticated palates, what can I say /sarcasm.
All in all, this was our most successful family vacation yet, if judged by the amount of temper tantrums experienced (fewer than ever!) and the amount of yummy food consumed. Traveling with kids is never exactly relaxing — maybe that will change with time, here`s hoping — but this was a much-needed opportunity to connect as a family and we made the most of it. So, for that and everything else, thanks Vancouver! Till next time …