Thrifting has definitely picked back up after a slow start earlier this year. Funnily enough, my shopping has slowed down quite a bit around the same time; I am (finally!) getting better pickier in my thrift choices which is good news for my on-going wardrobe curation efforts. But the hunt is always fun, as is writing these recap posts. So let`s get to it!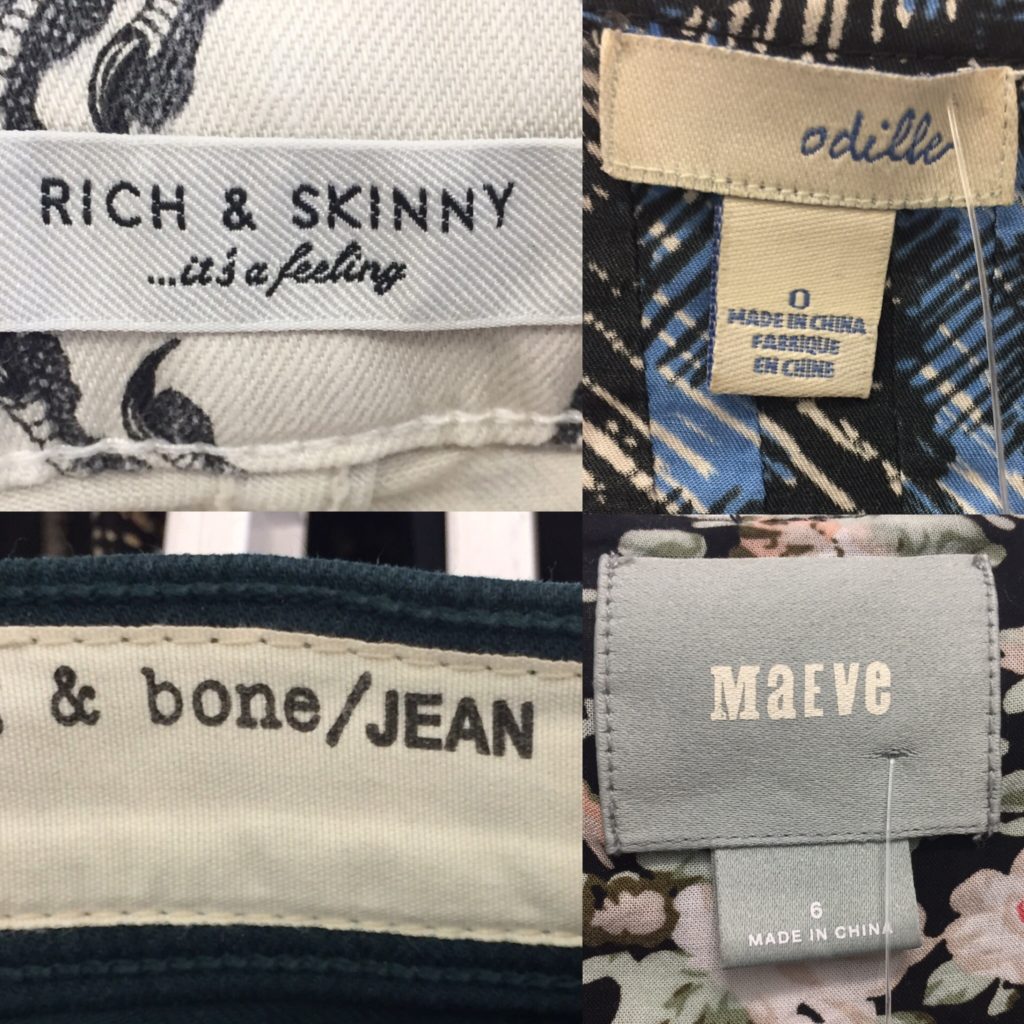 Here`s a quick round-up of brands I spotted in the past month …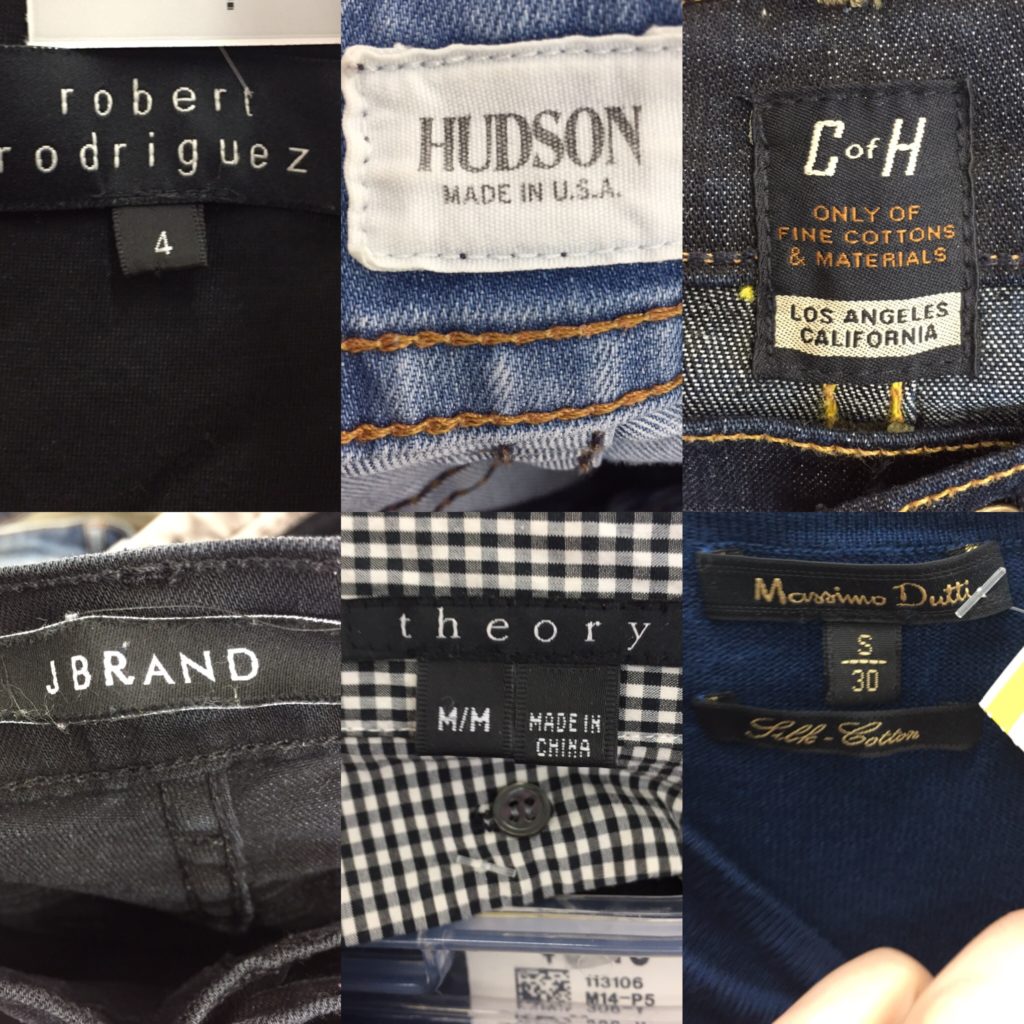 … and a few more. I was trying to explain this to a (skeptical) friend from Vancouver, and this is proof: Edmonton is a designer-savvy town. Our thrift stores see all the fancy brands on the regular.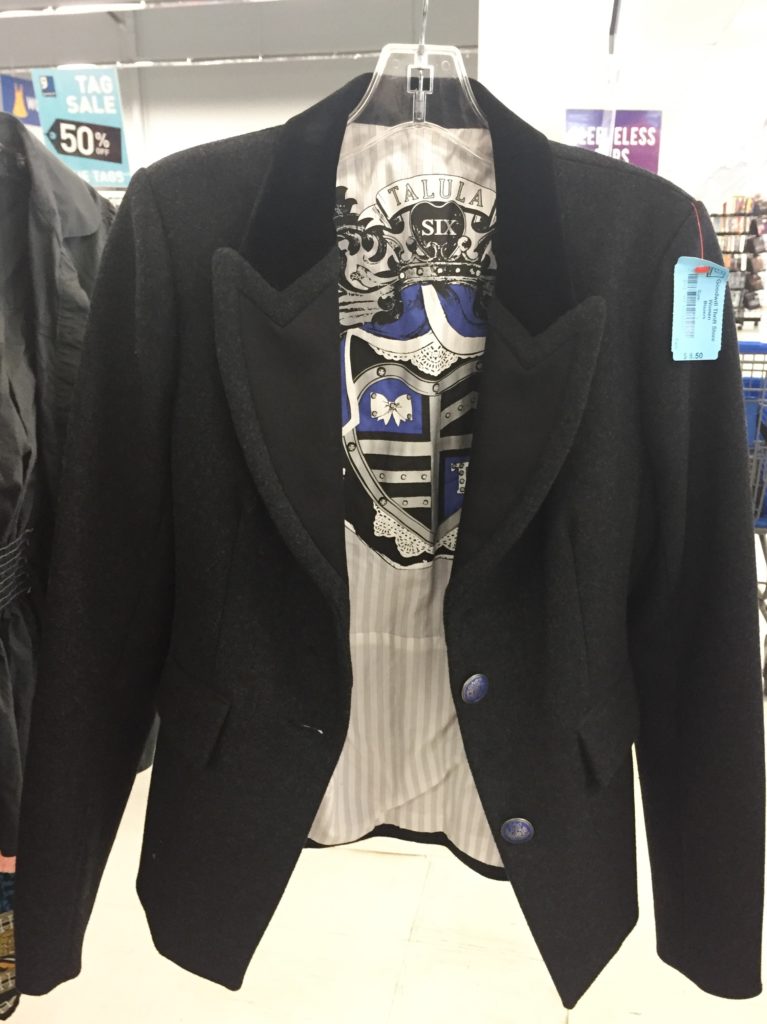 I used to be quite the blazer collector but my current work wardrobe can`t justify an extensive collection, so I talked myself into passing up on this Talula number. The tailoring was great, but the wool felt heavy and constrictive, which are two adjectives I don`t particularly like when it comes to blazers.
I used to be mad about J. Crew, but I haven`t been wowed by their pieces in a long time, either at retail or secondhand. This top is way too bright for me, though I could see it working for someone with a funkier style.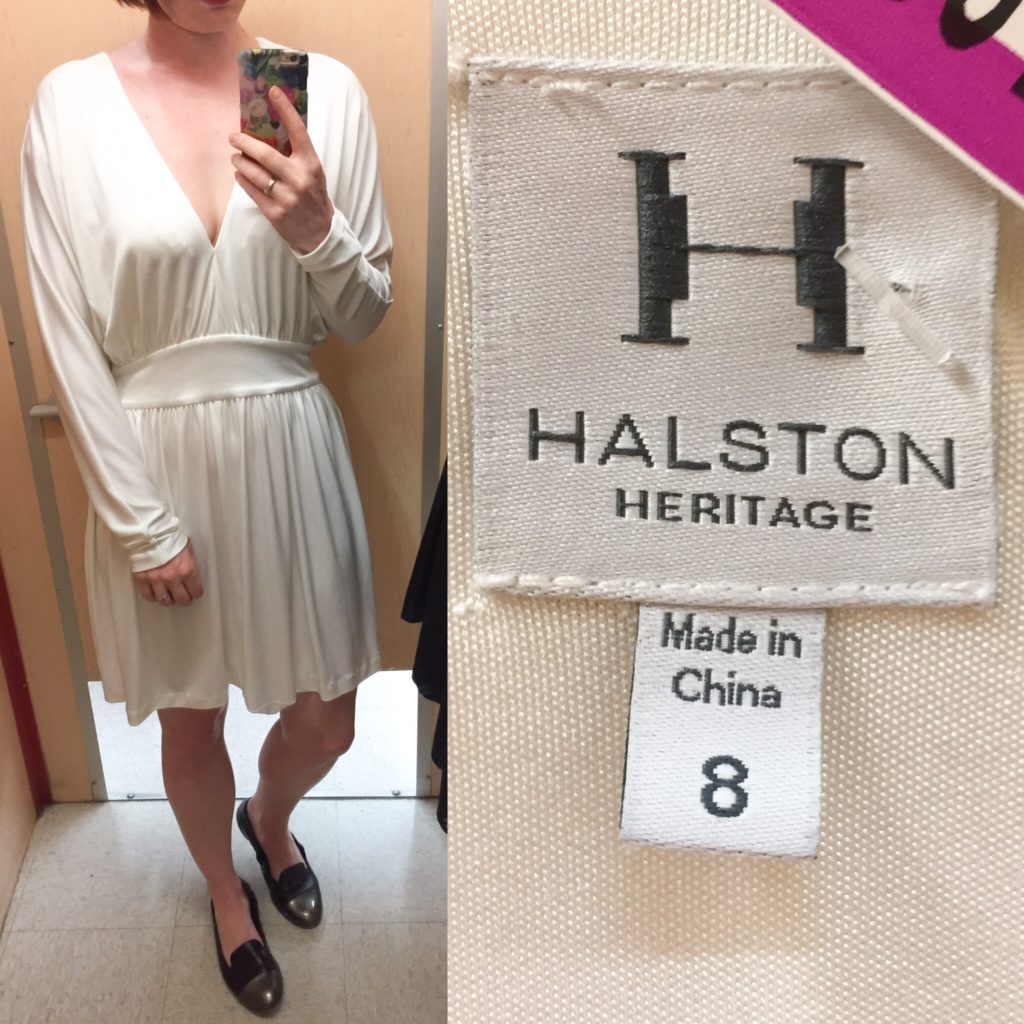 This was such a terrible dress on me. Like, comically bad. Separate from that, I was not impressed with the quality at all; it felt very Zara-esque, which is disappointing given the retail price point for Halston Heritage.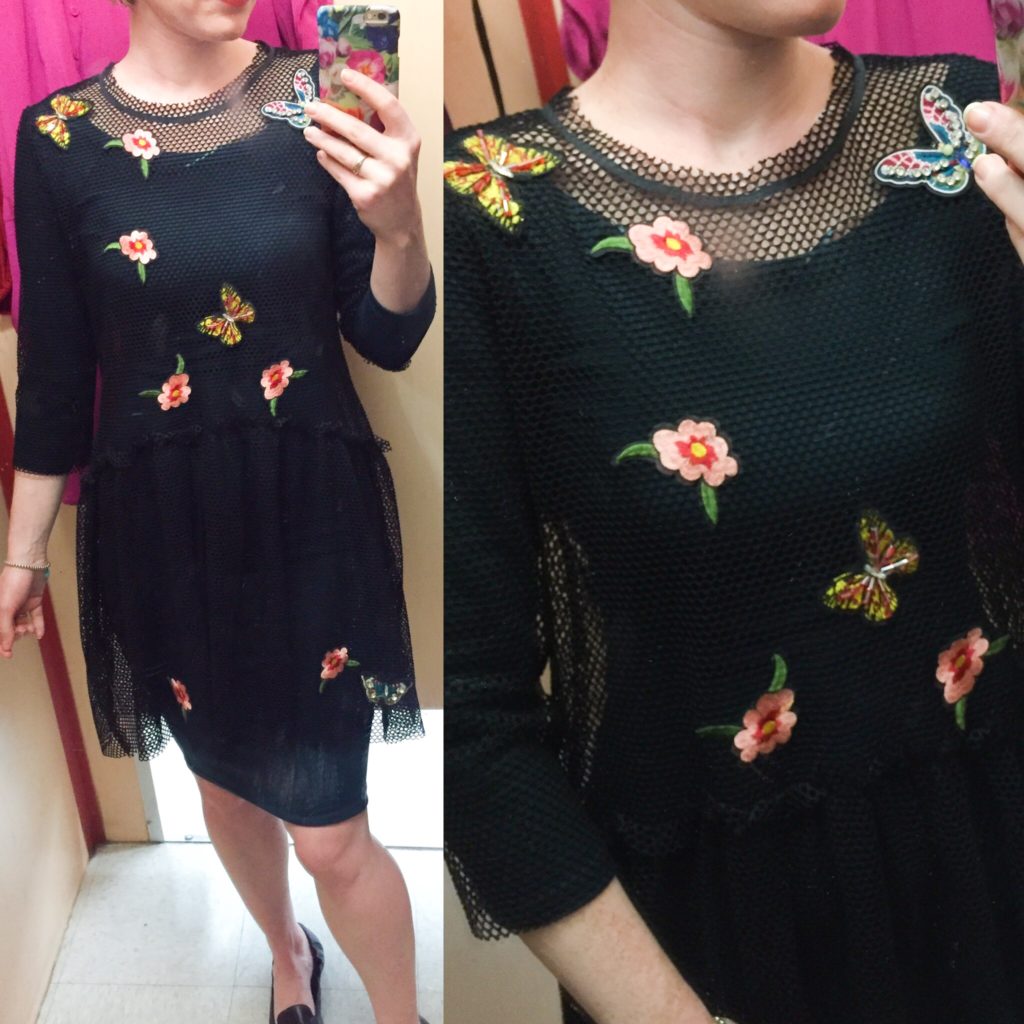 I was really tempted by this odd-duck, embroidered mesh tunic; I thought it had the potential to look quirky chic paired with something like my Rick Owens turtleneck maxi dress. I ended up passing on it in the end because I saw that the appliques were glued on to the netting, rather than sewn on, which seemed like a sure sign of fast fashion quality.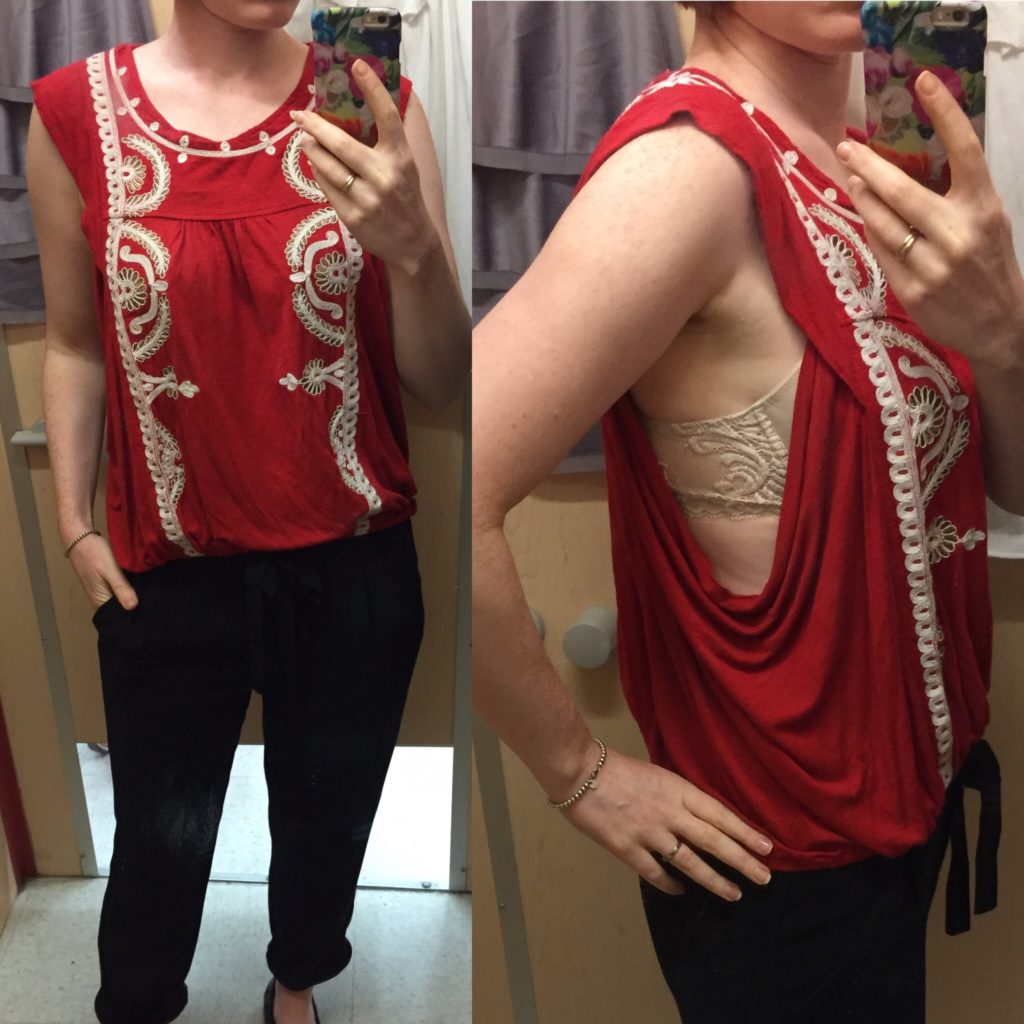 Such a cute top … from the front. From the side — yikes. Way outside my comfort zone.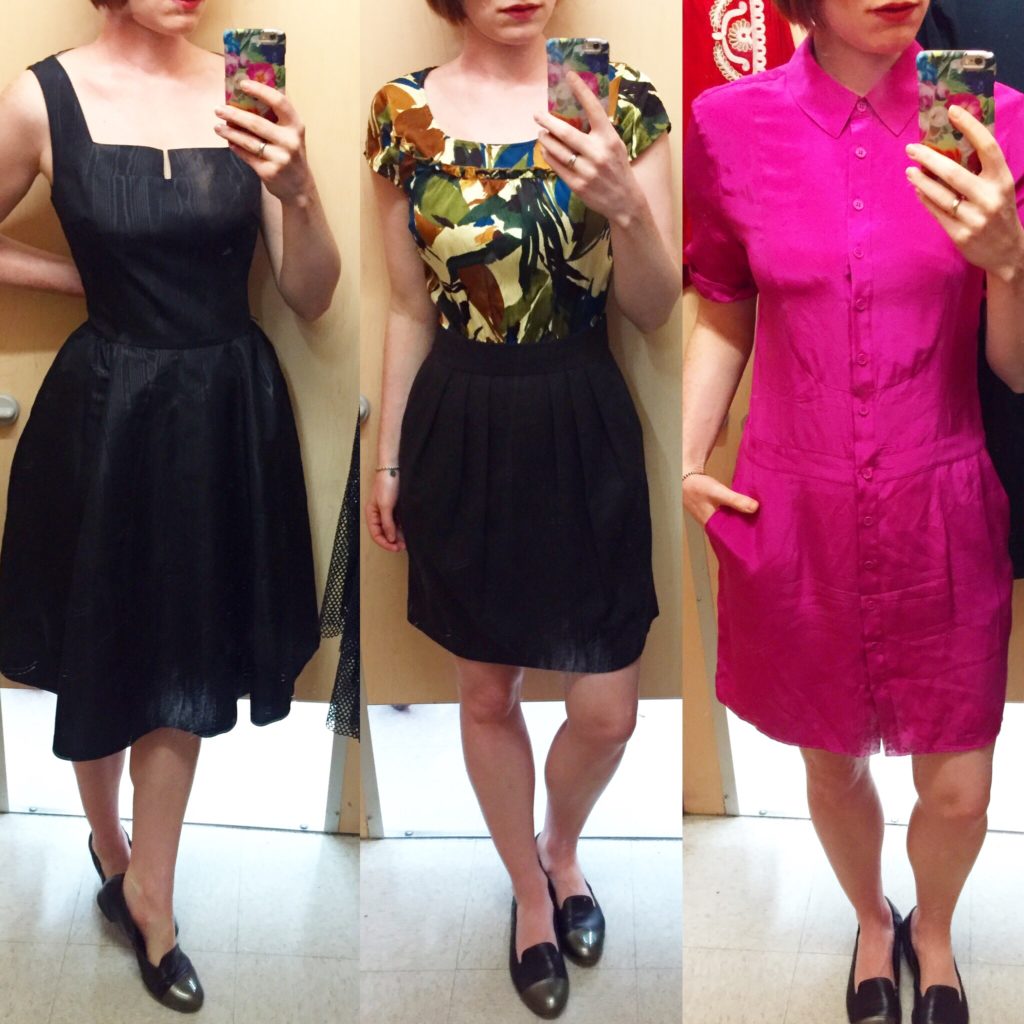 Here is a bunch of "almost but not quite" dresses. I used to own the Isaac Mizrahi for Target dress (left) in a different colour, and was impressed by the cut and quality. Sadly, like my old dress (since donated), this one was too big for me. It would make a great LBD. The Tabitha dress (middle) is something I would have loved a year ago. The Club Monaco dress was made of silk with a wonderful hand-feel (soooo soft), but the bright pink colour is definitely not in my palette.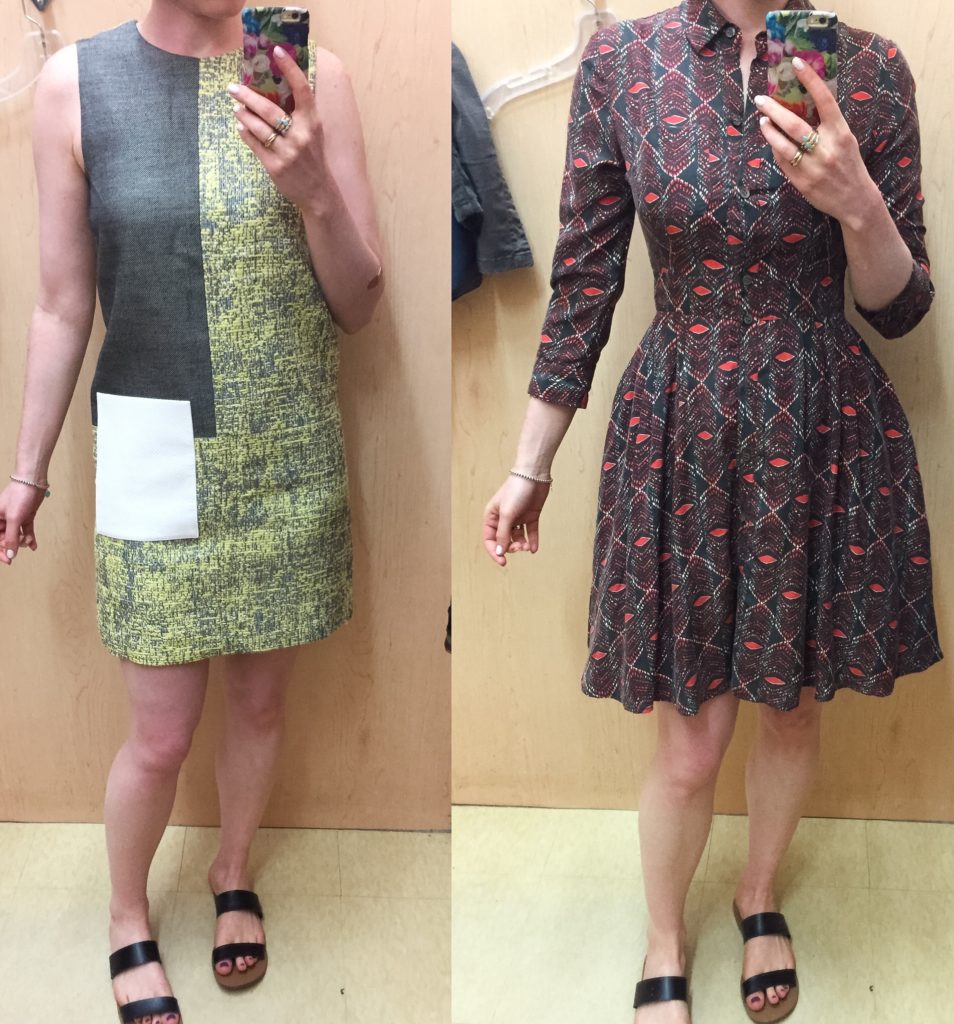 More misses. I call these the "damn those hips" edition. I was intrigued by the Judith & Charles dress (left) with its mod-like patches, but it was cut for an inverted triangle (broad on top, tapered on the bottom) not a pear shape. Meanwhile, the Club Monaco shirt-dress (right) took my hips and magnified them like whoa.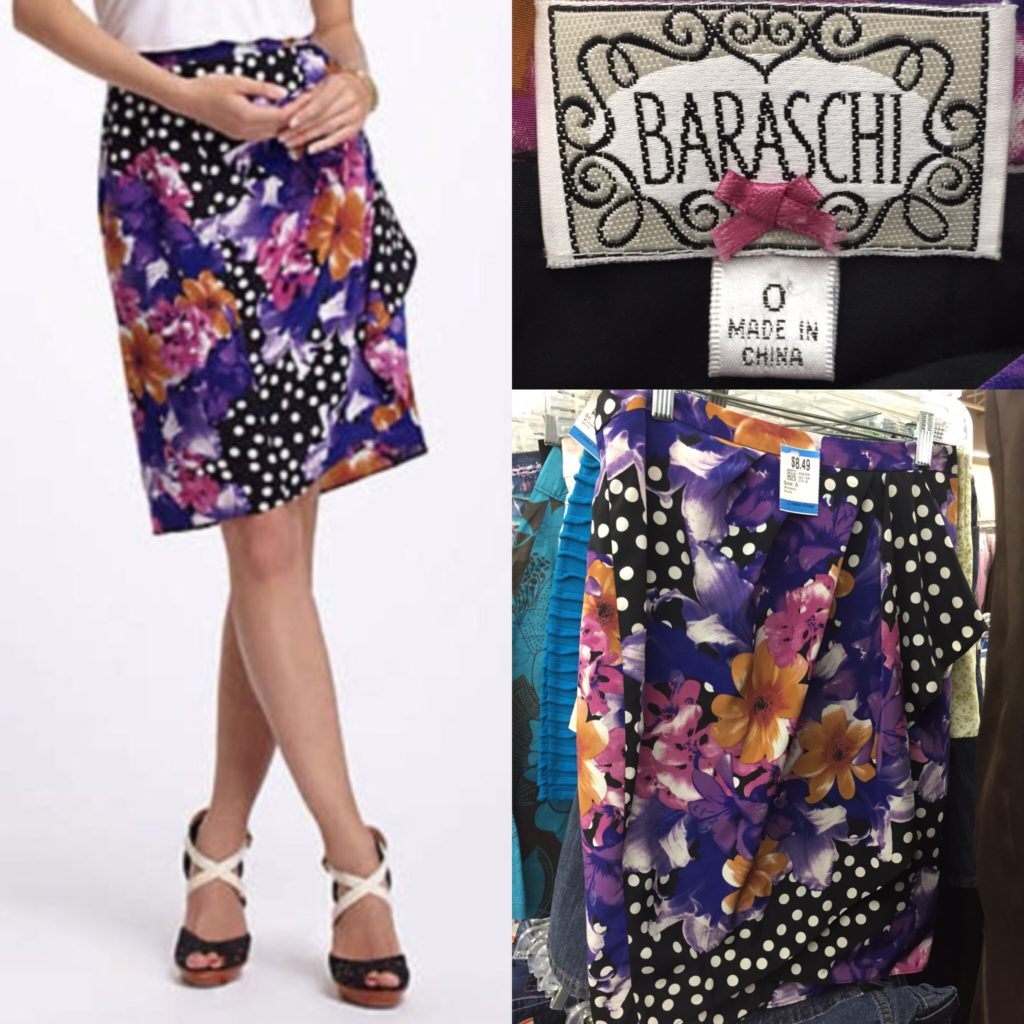 I thrifted this exact same skirt for my mom earlier this year. If this skirt had been my size, we could have twinned, but the mix of florals and polka dots is a bit too "sweet" for my whole jolie laide style thing anyway so … no loss.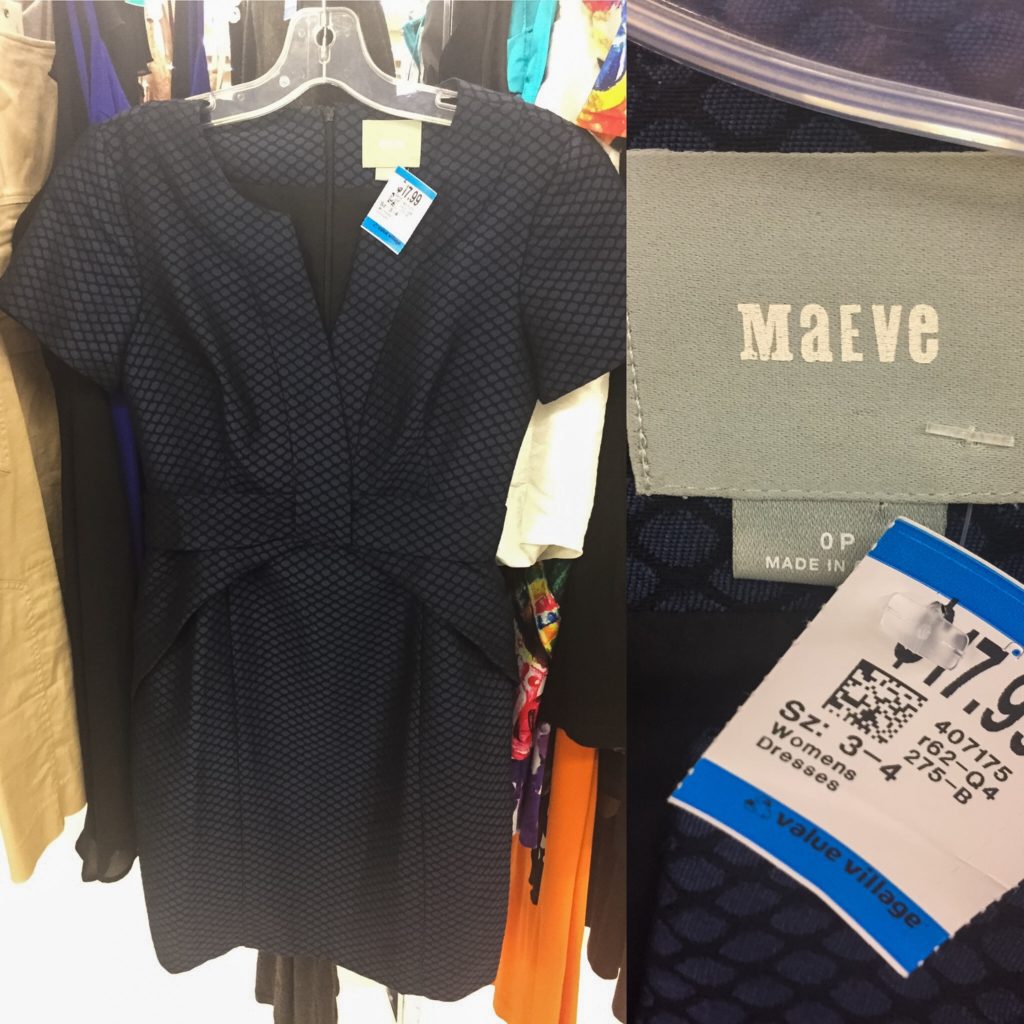 Too sweet, too small.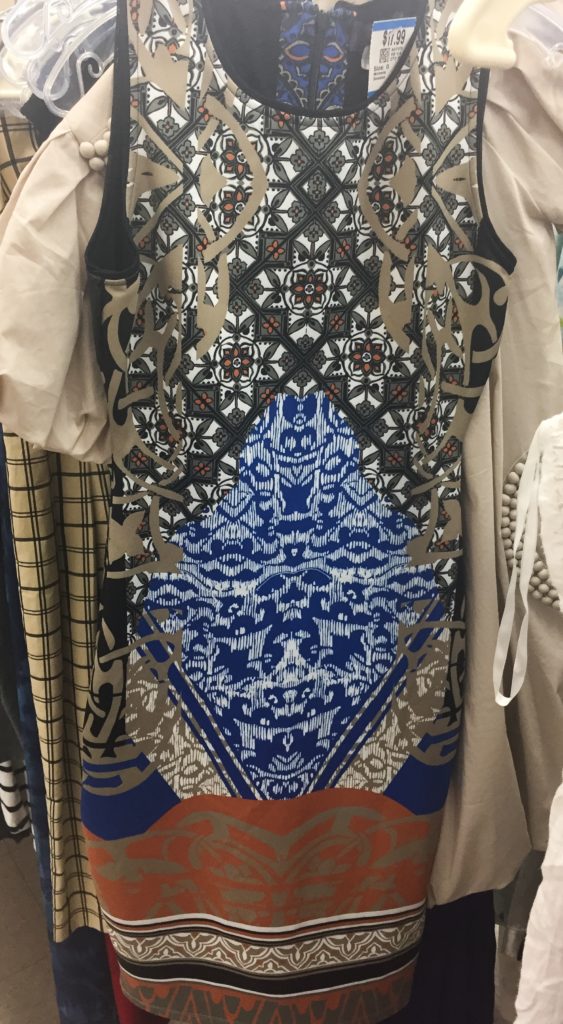 Also too small. And the pattern was a bit too much for me. True story.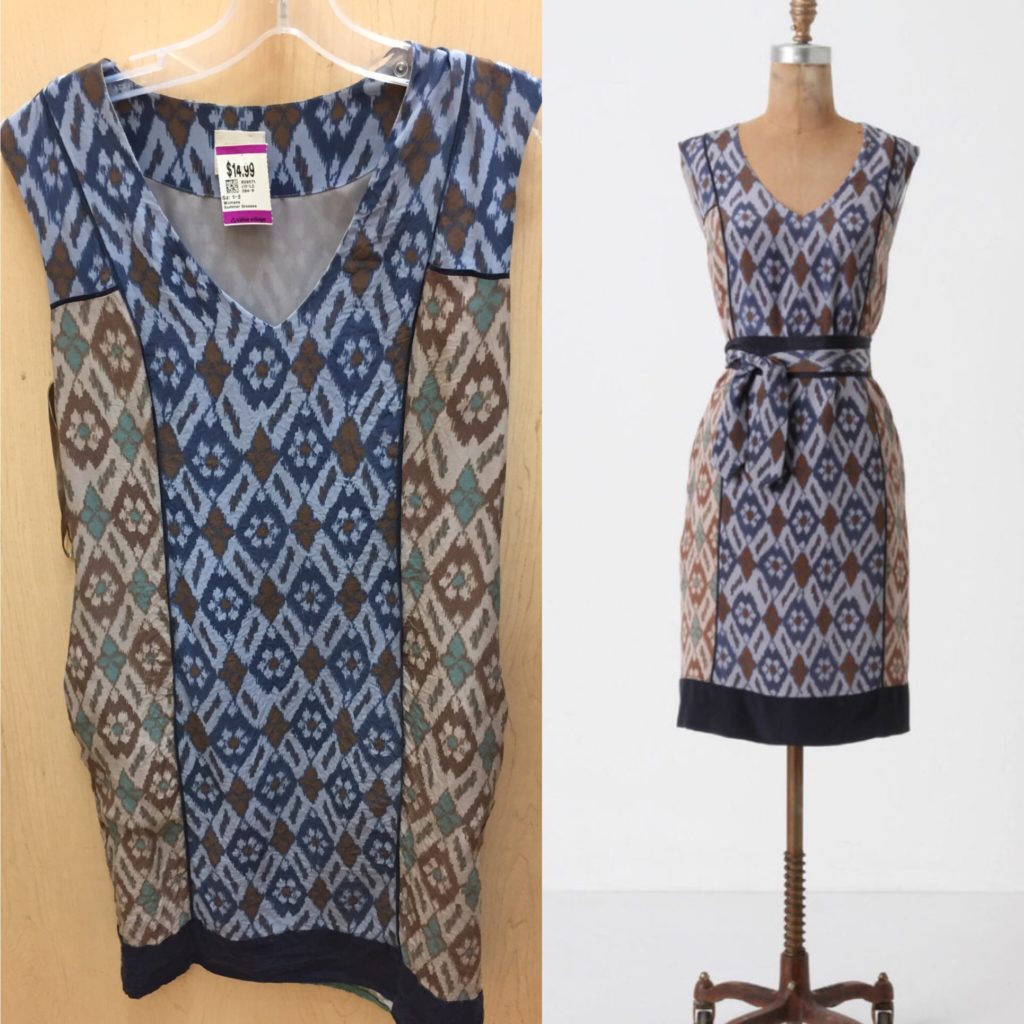 I was initially drawn to this dress, but quickly realized that it fit really small and the fabric had seen better days.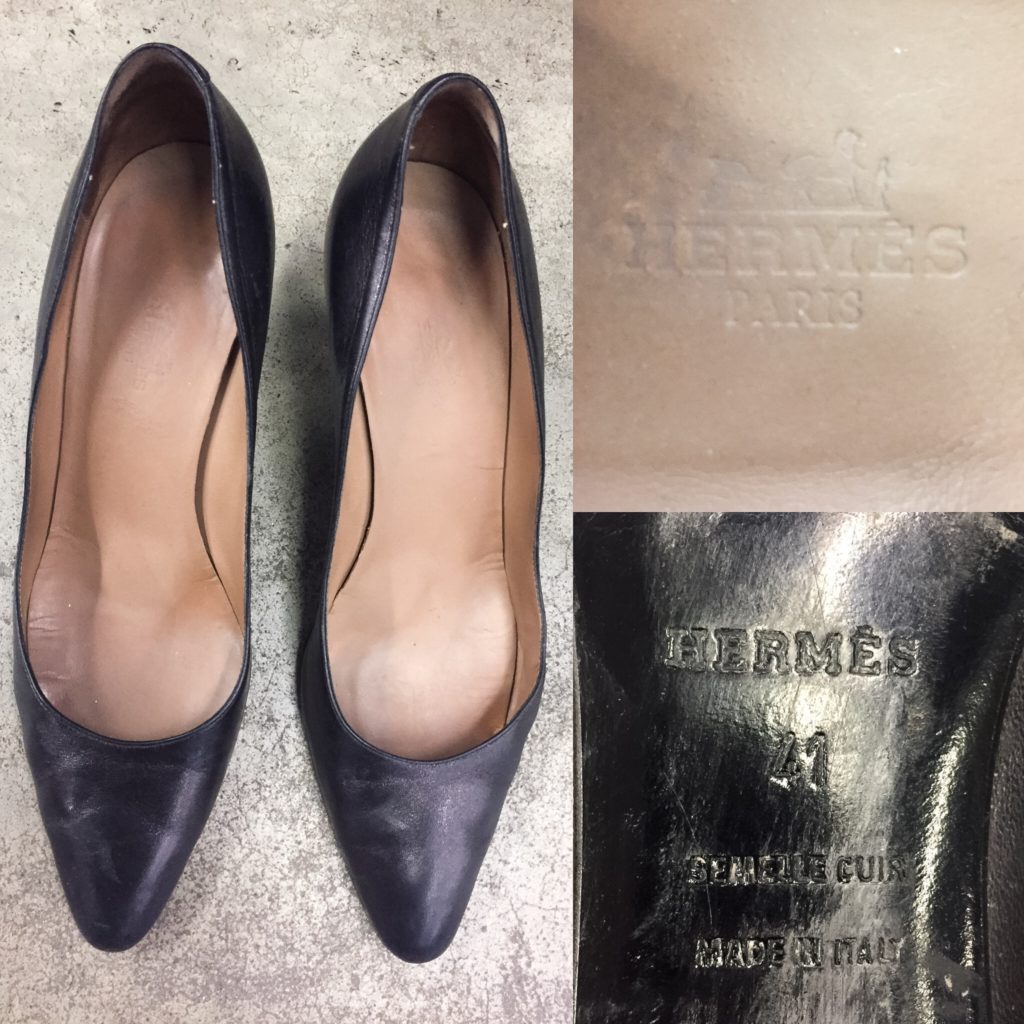 Yup, that`s Hermes. My first time spotting it "in the wild", and it certainly required a close look to do it. The shoes would have fit me, but they were in poor-ish condition, so I passed. In the past, I would probably have bought them for the thrift bragging rights alone, so this is progress.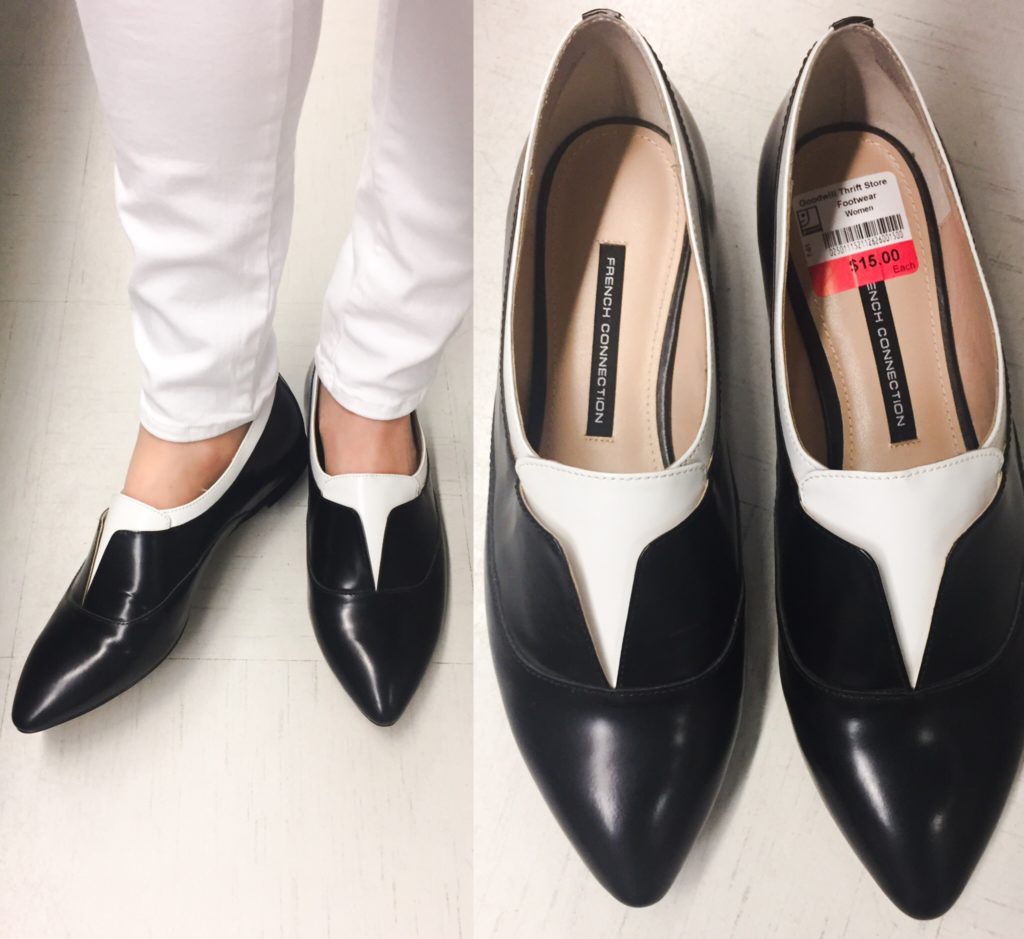 I was really tempted to buy these for my BFF; I think she would have loved the style, but I wasn`t sure that they would fit her and I didn`t want to risk it.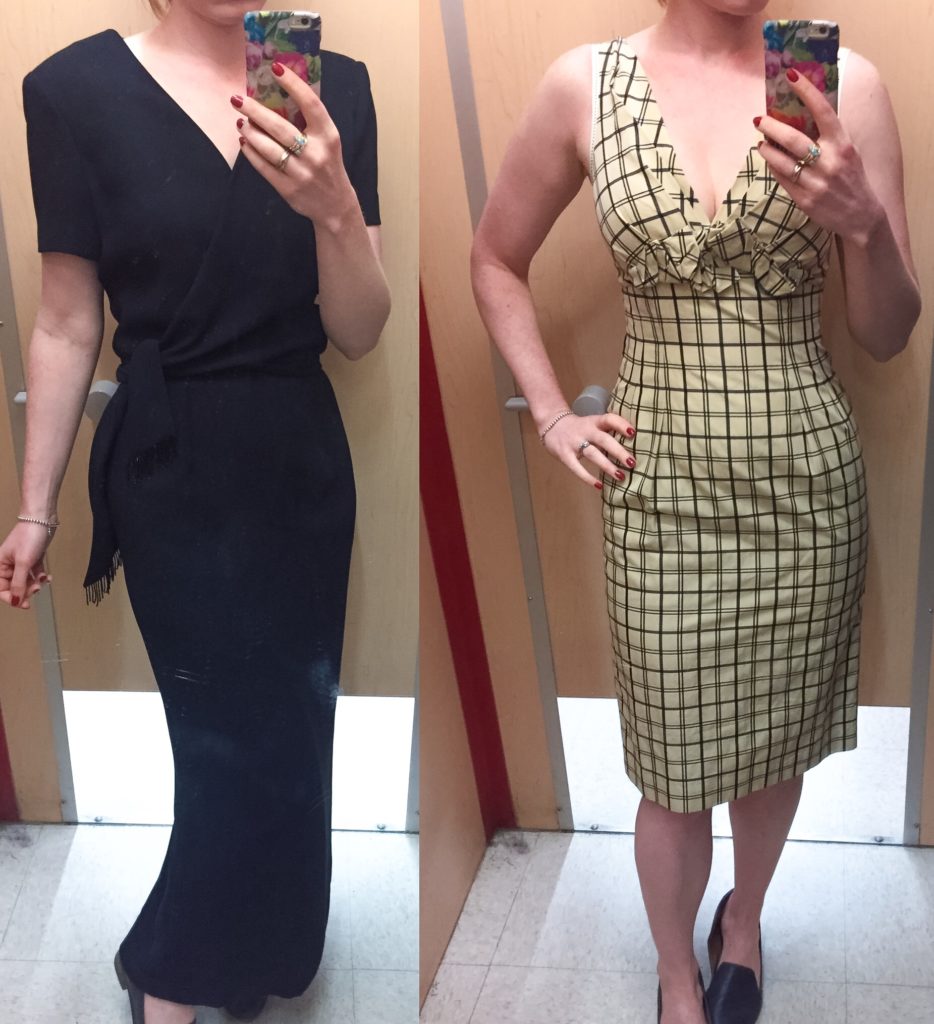 Hey, look: more dresses that didn`t work out. The Maggy London maxi dress (left) was quite fabulous, but the fit was a bit off on me. I also have quite enough cocktail dresses, and not nearly enough cocktail parties to attend, so this dress would have been wasted in my closet in any event. I like a lot of Lida Baday pieces, but this dress (right) was the epitome of boring beige blah against my skin tone.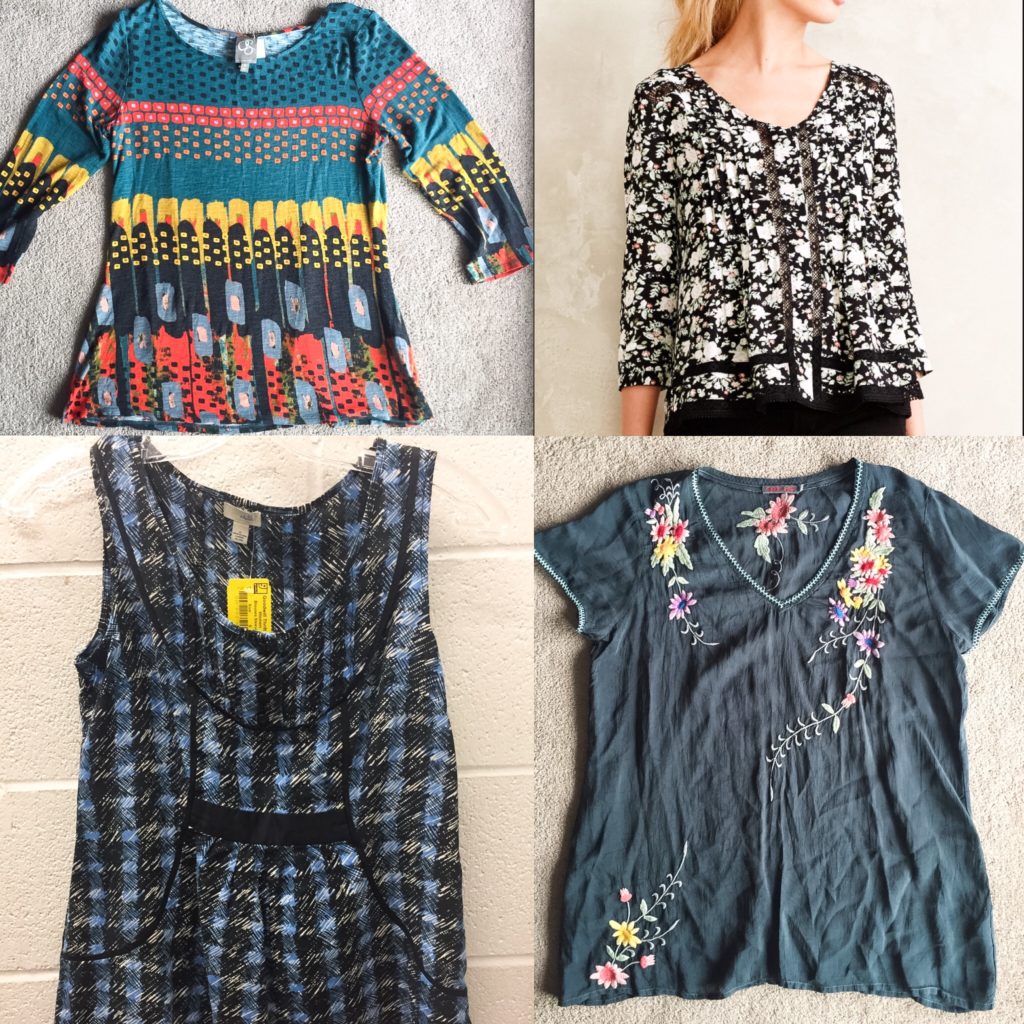 These are 4 tops I spotted while thrifting in Calgary last month. I bought 2 of them — can you guess which ones?
If you guessed the top right and bottom right, ding ding ding: you`re a winner. I got the Maeve floral number for myself (natch), and the Johnny Was embroidered blouse for my mom. The latter is a brand I recognized mainly from other thrifters` IGs; considering that it probably retailed for something like $200US, it perfectly illustrates one of my thrifting tips: do your research. Or, as in this case, let others do it for you and learn from them.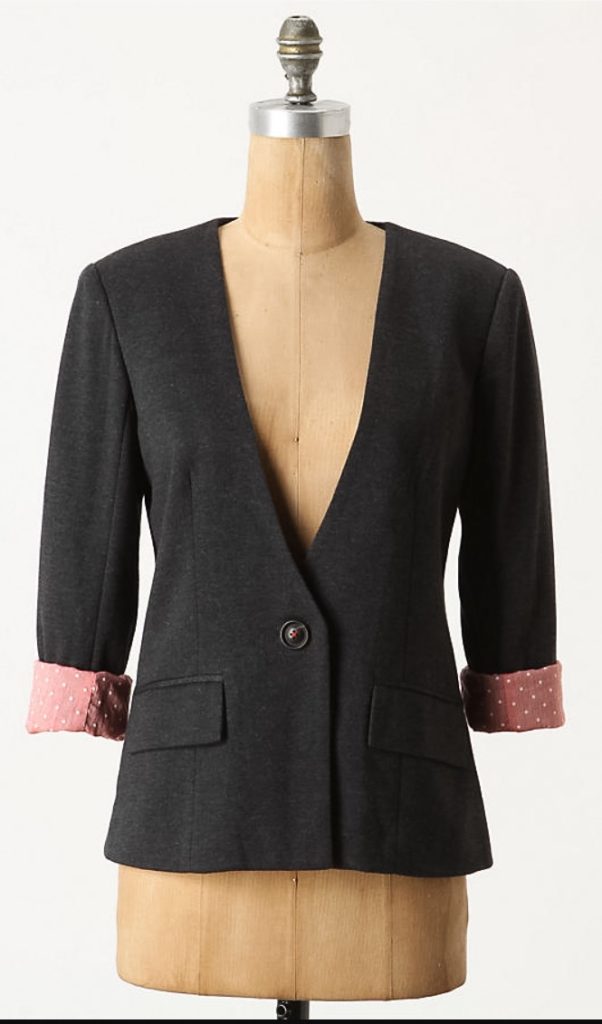 I hemmed and hawed over this blazer for a bit before biting the bullet. On one hand, I don`t NEED it (see above) and there is nothing truly extraordinary about it. On the other hand, it`s Cartonnier and I rarely walk away from Cartonnier, especially for $5. Sold.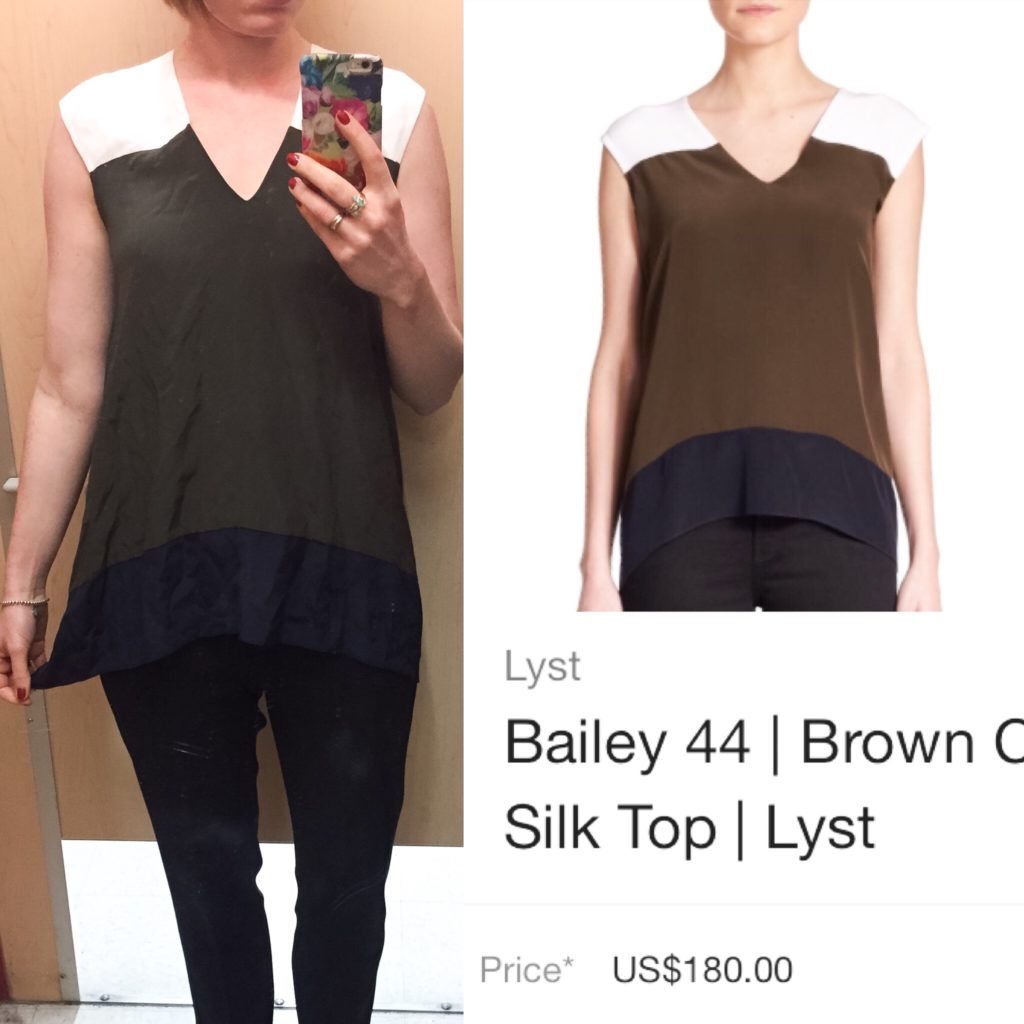 This was one of my fave recent thrift finds. You`ve already seen this top in action, and it`s pretty awesome.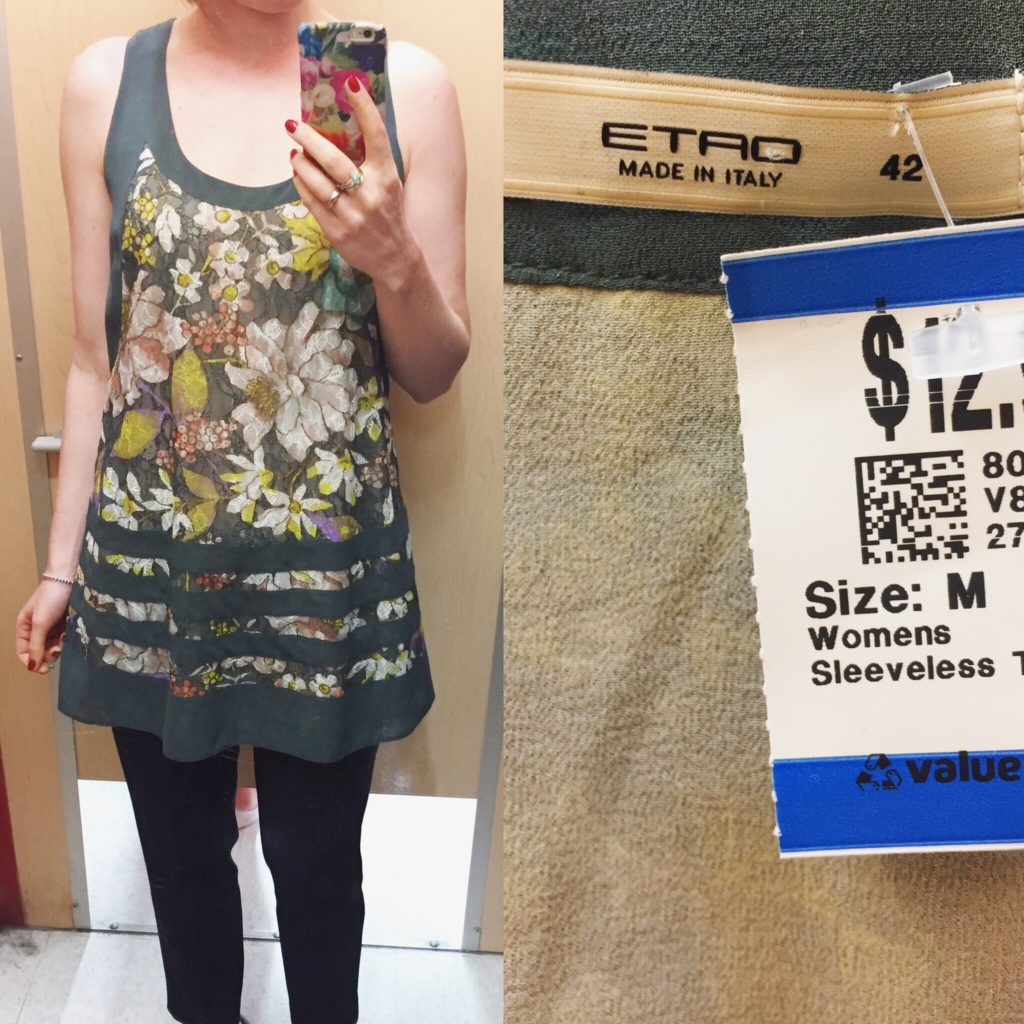 Ditto for this Etro top. I was originally on the fence about the print, but it`s really growing on me. It`s a beautifully made piece, which makes it hard to resist, print or no print.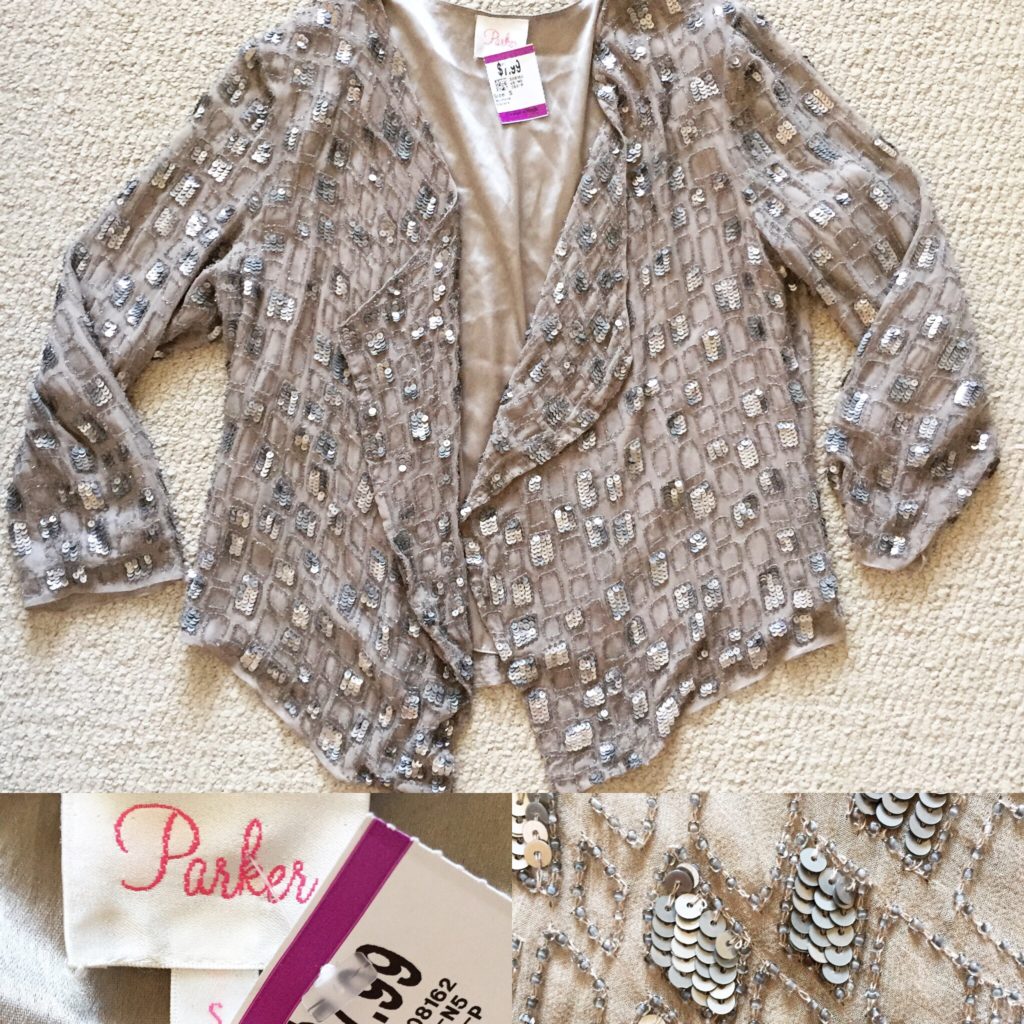 A sequin jacket is a lot of "look", but I`ve seen a friend of mine rock a similar one in a totally minimalist-slash-understated-elegant way so I decided to pick this up as an experiment. It was only something like $13, and in shockingly amazing condition considering how fragile sequin embroidery usually is. I`ve already worn it once and I liked it a lot, so no regrets here.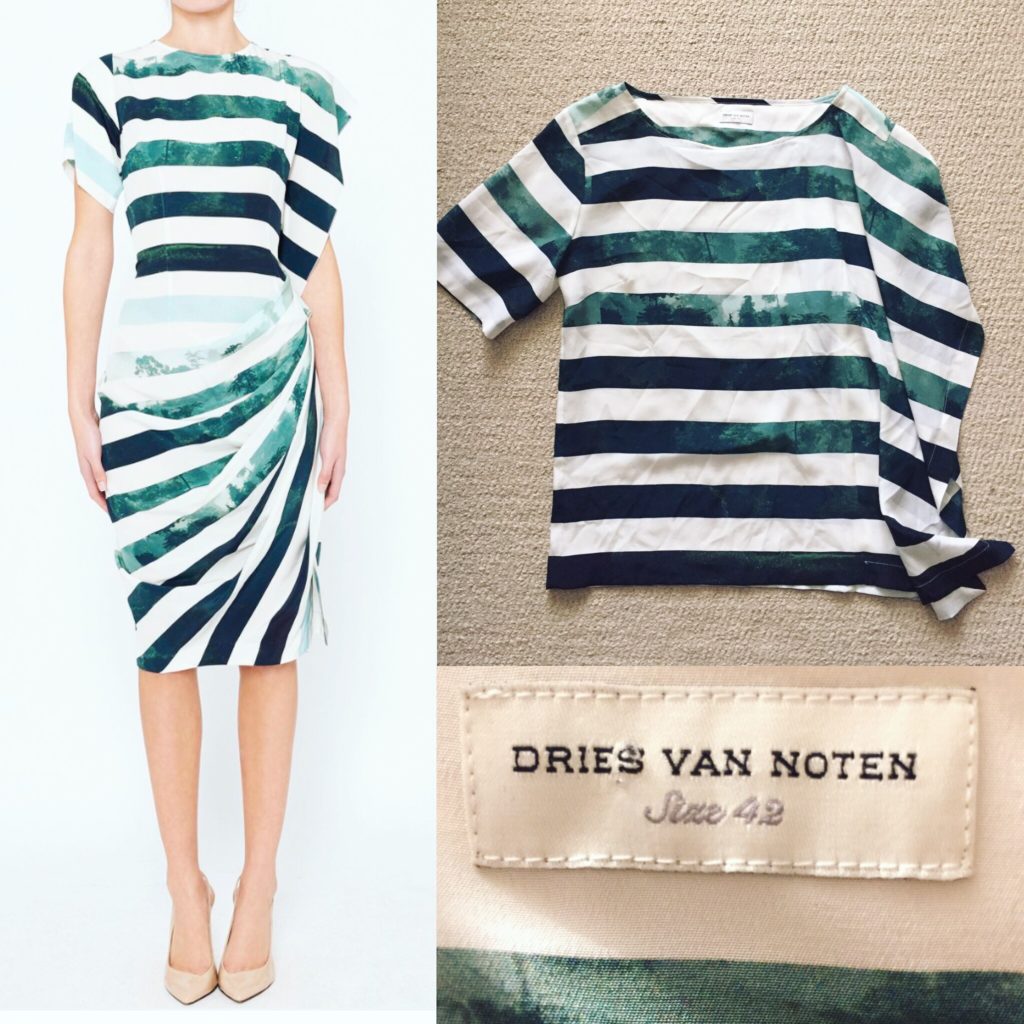 Another thrifting first: Dries Van Noten. It`s always such a pleasant surprise to see something like this hiding in a rack of stuff from Rickies, George, and the like. That`s the thrill of the hunt, you guys. Also, this prompted me to look up Dries stuff on eBay and I think I`m in love. This could be the start of a dangerous (to my wallet) love affair.
Your turn now: I want to hear all about your recent thrifting adventures. And if you have thrifting-related questions, hit me up in the comments.