What I Wore: Date Night and More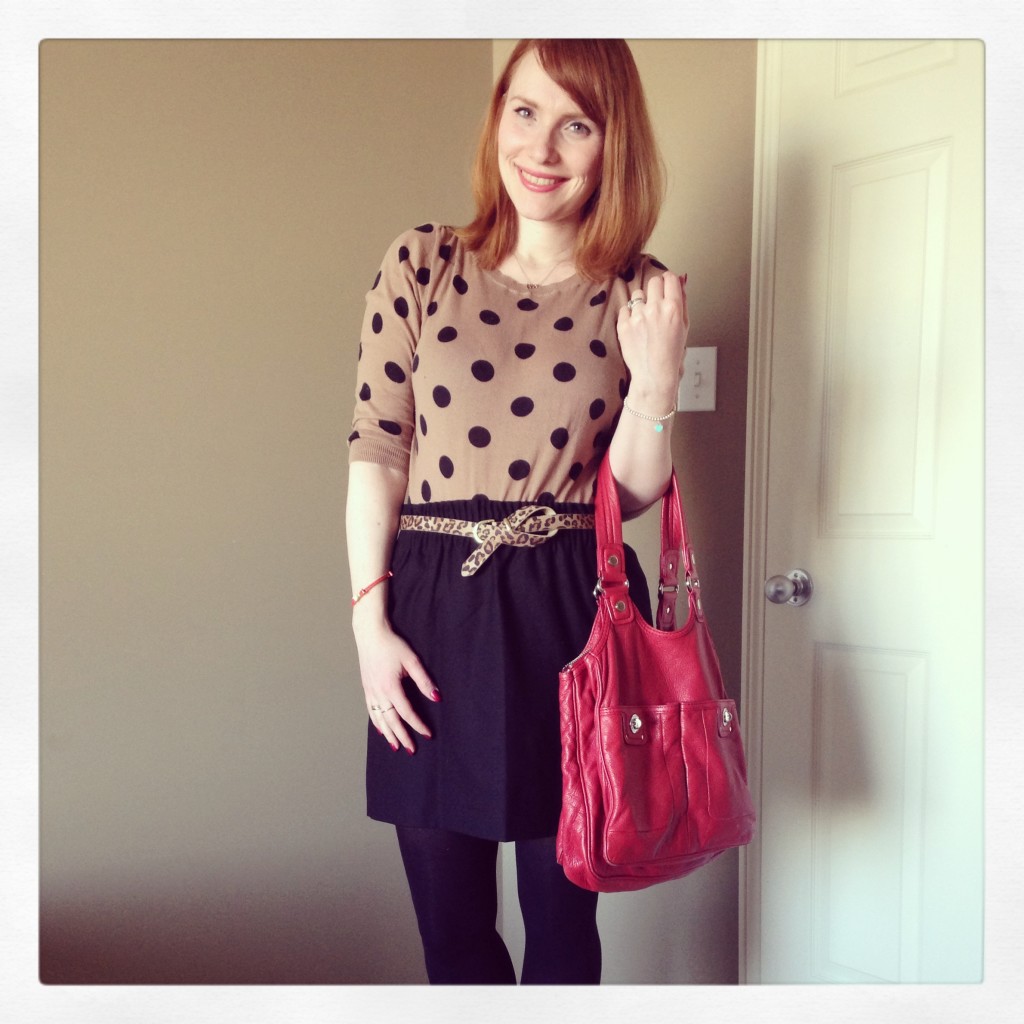 As some of you know, I post all of my daily outfits – those that are a step above pyjamas and sweats, that is – on Instagram. Sometimes, I'm over-zealous and delete the original photos right after … which means, nada to show for the blog. But wait! How about some recycled 'grams? Hope you don't mind – they look nicer than the real deal, anyway. Gawd, I love those Instagram filters!
So, yes, I wore the top outfit for a rare date night with my husband. We hit up Da-De-O's and enjoyed some yummy po'boys, and reminisced about our second date which – you can guess – also happened at the very same joint. Actually, I'm lying; we talked about the kids. Because we're that lame. I wore polka dots and leopard because I want to at least pretend that I'm not that lame. Loving the black J. Crew Factory black mini, by the way – best $20 investment in a long time.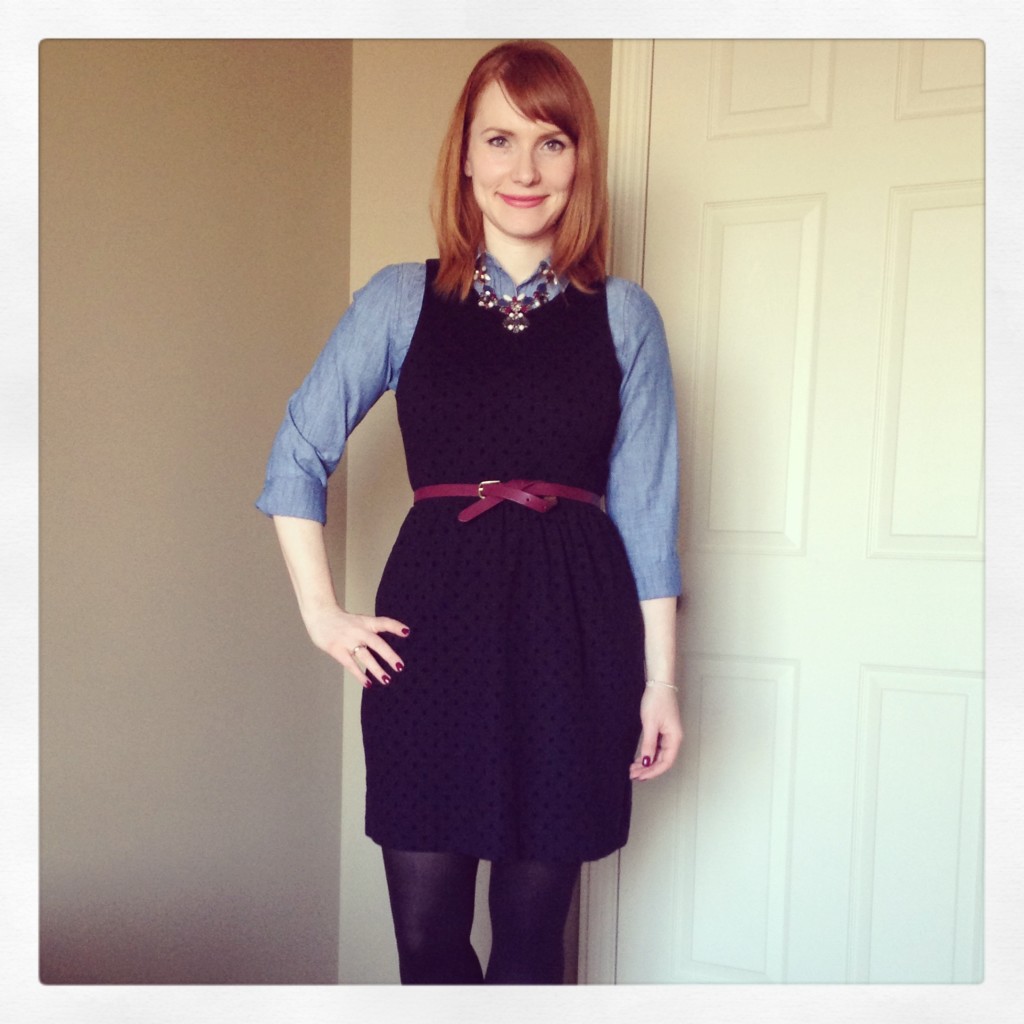 This was another dinner date outfit, this time for an evening with friends. I stalked this black J. Crew dress on eBay for ages before finally pulling the trigger, specifically because I thought it would be a great piece layered over my shirts. I was right. So right, in fact, that I don't even mind the fact that I overpaid for it ($80 including shipping). Last I checked, the Factory had a similar dress for under $80 (not including shipping), but it was not available at my local store and was on back-order online and who has time for that. Anyway, expect to see more of this dress. A lot more.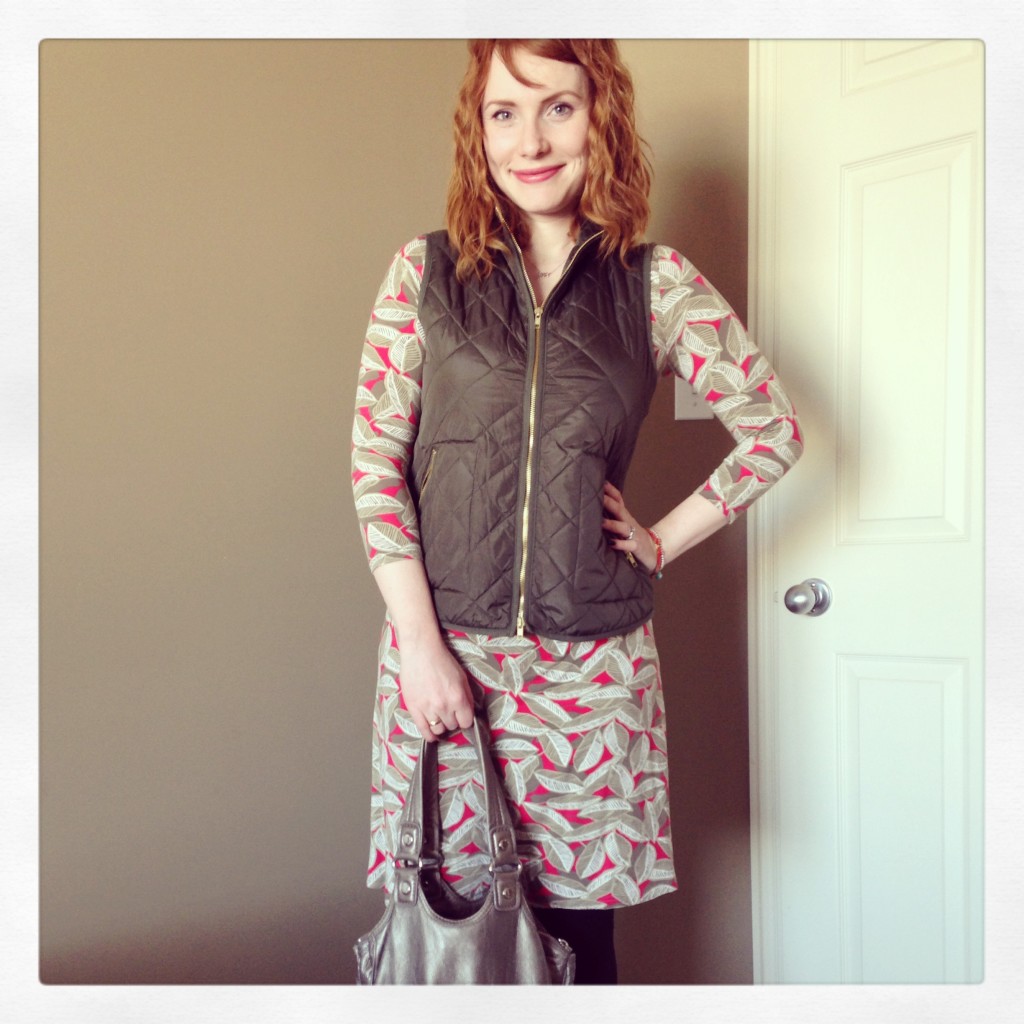 I cannot remember now where I wore this, but it was not a fancy occasion. I mean, just look at my hair – oy! This was my attempt to dress-down one of my Boden dresses, and I have to say, I'm digging the mix of olive shades, even if there is something of a vest-dress disconnect. Speaking of the vest, this was yet another Old Navy clearance rack find. I have to say, I'm quickly finding myself seduced by its rock bottom pricing and relatively attractive, winter-appropriate basics. Shhh, don't tell J. Crew …