What I Wore: Monday Morning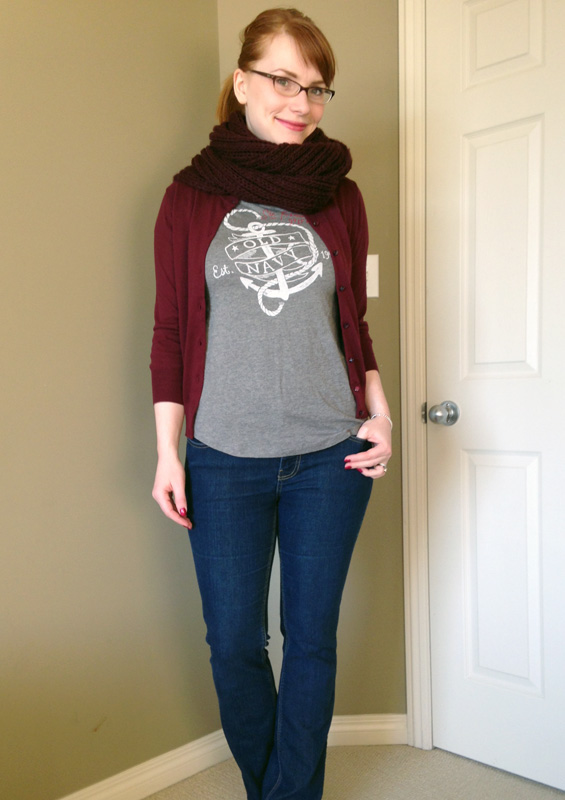 Really, this could be any Monday morning. And they say there isn't truth in fashion blogging. Well, if you can call this a fashion blog. But here it is, folks: what an average stay-at-home-mom wears on an average day. An average day when I go out, that is. You don't want to see what I wear when I stay home all day. Really, you don't.
My favourite part of this outfit is the scarf, hands down. I hunted for a scarf like this (large waffle knit, not scratchy, infinity style, under $15) for what seemed like months, but more likely was a week or two. It was frustrating, I tell you! I finally found one that matched 90% of my specifications, minus the colour. I wanted black and found this burgundy colour … which turned out to be surprisingly versatile. The universe provides what you didn't even know you wanted!