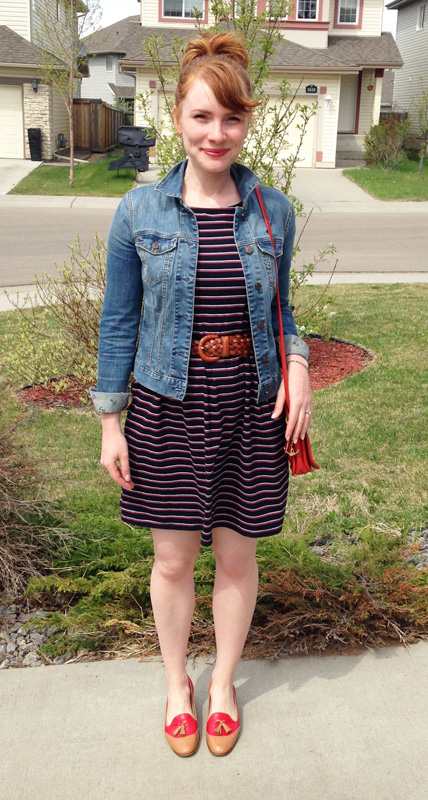 We are 2/3 of the way there, you guys! And when we get to the end of this blasted 30 x 30 challenge, let's burn allllll of these clothes, yes? Just kidding.* They're not that bad, and although I am pretty bored of most of them, I'm not, like, light-a-bonfire bored. In fact, I'm still positively crazy about some of them – these loafers, for example. Who woulda thunk it? They're surprisingly comfy (not usually a fan of shoes with such a high vamp), and they even more surprisingly versatile. I just have one quibble: the quality.
For made-in-Italy shoes (supposedly), the quality has been a disappointment. I am fairly careful with my shoes, and these are no exception; I've worn them less than 10 times, for no longer than 2-3 hours each time, and there are a couple of spots where the patent leather has chipped. I don't recall banging my feet into concrete walls or having an unfortunate grocery cart incident while wearing these particular shoes, so I'm guessing this would count as regular wear-and-tear. The chips (for lack of a better word) are not very noticeable but I don't think they're fixable either. I paid far below the retail value for these shoes, and I still consider this kind of unacceptable; I'd be downright pissed if I had paid the full price. Harumph!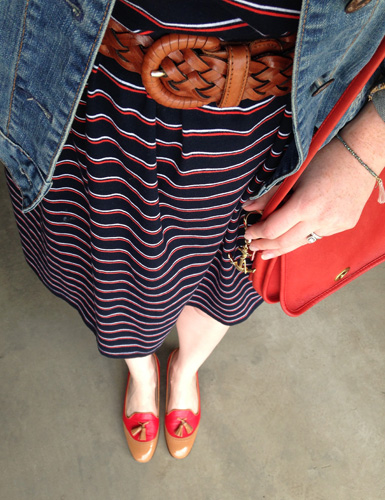 * Except for this blouse. This one's definitely getting the funeral pyre treatment.
Note: For those of you who are newish readers, and feel inclined to read my blatherings on topics other than clothes – which, particularly as this 30 x 30 challenge progresses, are apt to get tedious – feel free to check out some of my old Friday Flashback features. These were posts I wrote eons ago on a now-defunct blog, and re-published on BCRL in 2012. You can start with this one. Or this one. Whatever floats your boat. And do let me know if you enjoy them – I occasionally miss writing proper posts, and if y'all would be game, I may just get back into doing it … kids permitting.