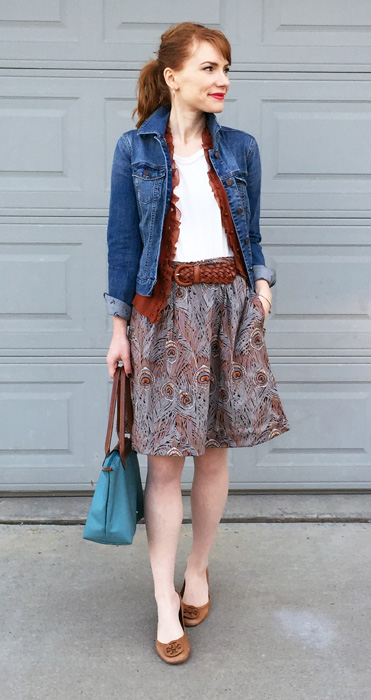 I am not a crafty person. All those cute Pinterest DIY projects my friends post on Facebook? I'd rather have a root canal than attempt any of them. The facts that (a) I have no patience, and (b) hate following instructions, doesn't help. I tell you all this by way of introduction of the greatest crafts project I have ever (successfully!) completed.
I hemmed a skirt, you guys. With my own two hands. It's okay, go head: let those ooh and aahs out, I'll wait.
Ok, I'm kidding. About the magnitude of my accomplishment, not the hemming part. I really did do that. It's, like, Sewing 101 stuff but I'm still ridiculously pleased with myself. Remember, no crafty bone in my body and all. When I saw this vintage, homemade skirt at Value Village, I fell in love with the print. (Of course. What's new?) But the length was very "sister wife", which is not the vibe I'm going for. I knew a hem job was in order, but I also knew that I didn't want to pay $20 or more to have it done professionally. So, I decided to take my chances and give it the old DIY try.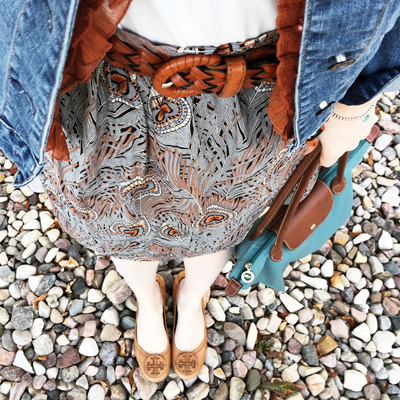 I think it turned out pretty good considering that: (a) I followed exactly zero instructions, and (b) I eyeballed the length. Needless to say, don't try this at home, kids. I ended up looking at the way the original hem was hand-stitched, and did my best to approximate it. My stitching is pretty crappy, but the way this hem is done, you don't see any of it on the outside. I also decided to add two belt loops, because I felt like the skirt could benefit from being belted to add more waist definition. I improvised on that part of the project, and the end result probably shows it, but the print is busy enough to hide those "sins" pretty well.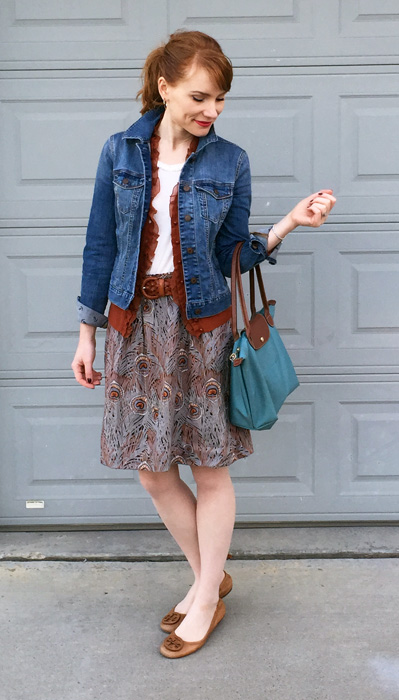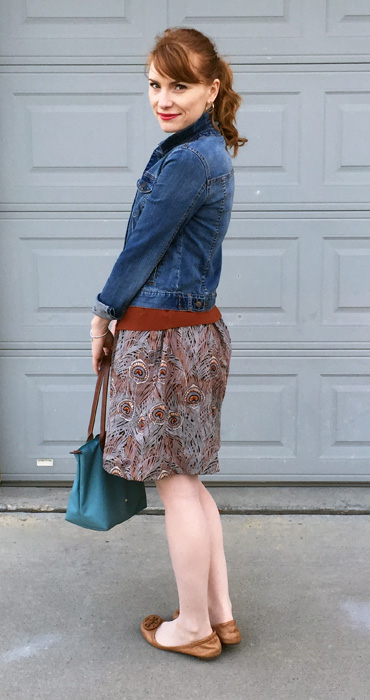 As for the rest of the outfit … it was a no-brainer. I loved how the belt and cardigan picked up the coppery tones in the print – and I'm not usually a fan of brown. The layers let me wear my denim jacket in (almost) mid-October, which is perhaps the biggest accomplishment of all. #WinterIsComing #ButNotYet