As the title suggests, I found a lot of Anthropologie pieces lately in my thrifting expeditions … which, sadly, haven't been as frequent. Blame work, and travel, and the never-ending book edits :/ But, never fear: not-so-frequent (for me) thrifting trips still yield plenty of winners, and almost-winners. Let's take a look!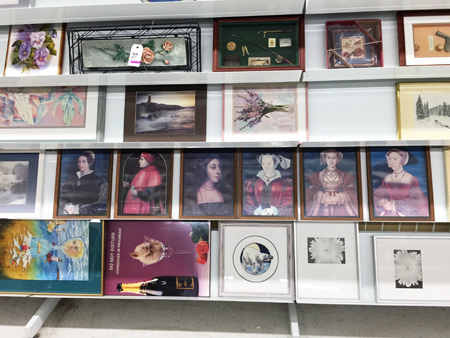 Someone was a fan of the Tudors. I wonder what happened?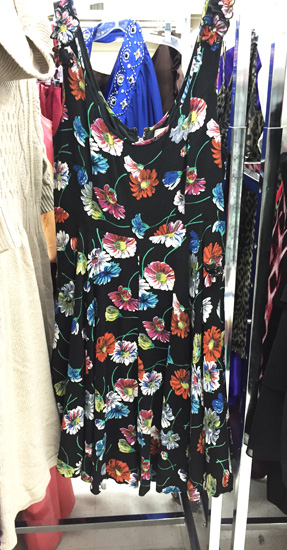 I love Anthro pieces pretty indiscriminately, but this dress seemed very 90s to me – and not in a way I felt compelled to revisit.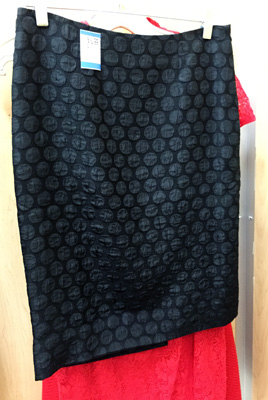 Cute, but something about the shiny, polka dotted fabric just didn't work for me.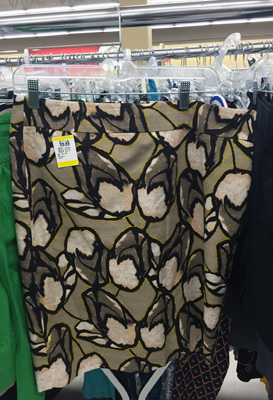 Cute, but not my size. I hate when that happens. I need to shop with a posse, so I can make sure these pieces go to a good home.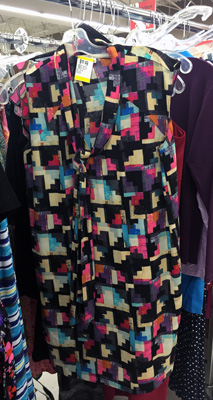 Can you believe I passed on a Rachel Roy dress? I love RR dresses! But I felt like this one might be too much of a shapeless sack, and I worried about the polyester being staticky. In retrospect, I regret not getting it. Figures!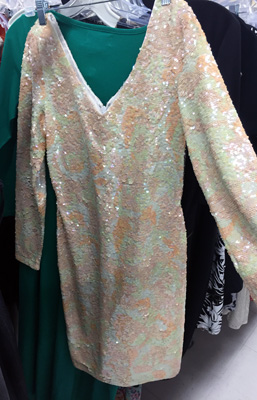 Someone, somewhere, would make this look amazeballs. Maybe?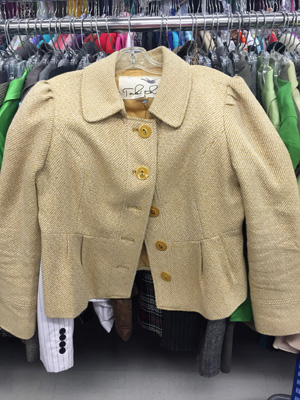 Too big, and a bit too twee for me.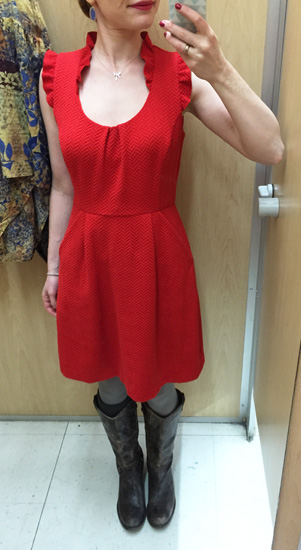 This, on the other hand, came home with me – perfect for the holidays, I figured. There was a small rip along the zipper, that looked like (and was) an easy fix, so I asked for a discount and took it home happily. Christmas Eve outfit, sorted! If only I could say the same for my Xmas gift shopping …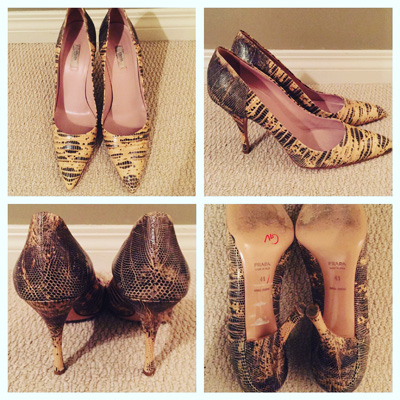 At the price, and considering the condition, I couldn't pass these up. They were, sadly, about a size too big for me. I tried wearing them once, but couldn't make them work. I threw them up on ye old blog sale page, but no one wanted them, so I gifted them to a friend.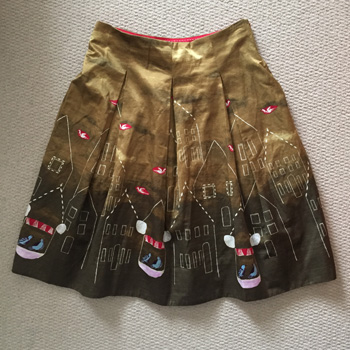 I love this skirt so much, even if it's a bit too twee for my age. It gets a lot of compliments, so it was a good use of $10.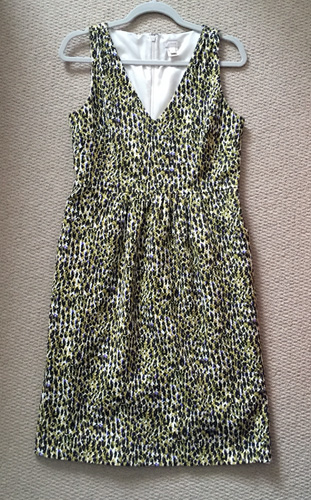 I also can't resist anything J. Crew, so I had to buy this Fabiola dress even though it was 2-3 sizes too big. I thought about selling or gifting it, but ended up keeping it because I love it a lot. Belted, it looks quite nice.
Ok, your turn: what were your thrift scores this month? And if you've got any thrifting questions for me, hit me up in the comments.