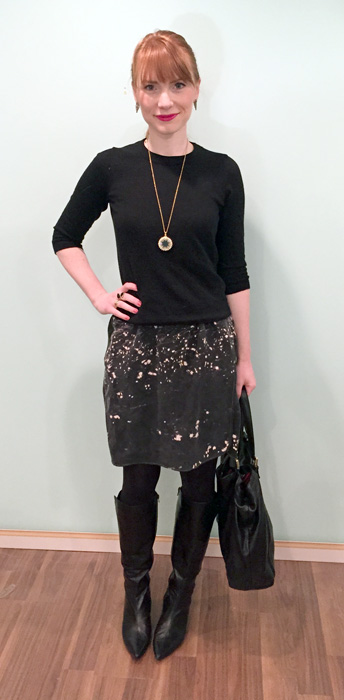 Admittedly, this outfit doesn't look all that exciting in photos, but I felt quite chic wearing it. Must be all that black, hah! Anyway, the dress (not skirt, folks!) is a piece I picked up at my last clothes swap then never wore. It's a beautiful print, and the material is silk with a velvety finish/feel, but it has a really annoying elastic waist that hits me far too high on my torso. Boo!
I was about to set it in my next clothes swap pile, when I decided to give it another try. And I found myself reluctant to part with it. How to make it work? Well, for the office, I had to start by covering up the top part, which is (a) ruffly; (b) low cut, and (c) quite summery. This also disguised the pesky elastic waist, so – bonus.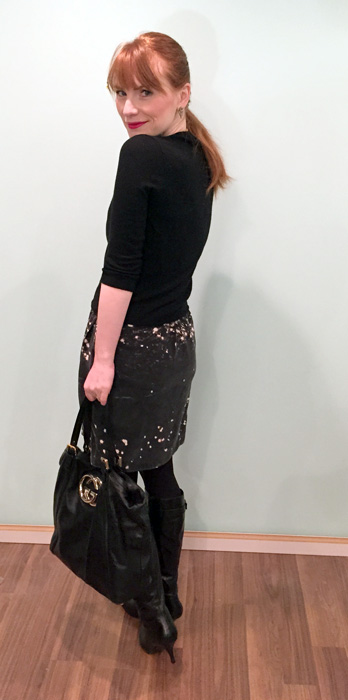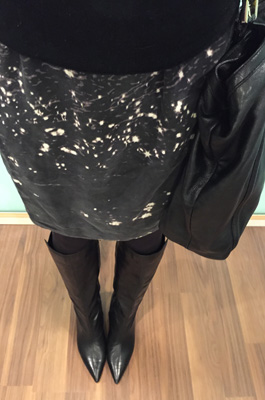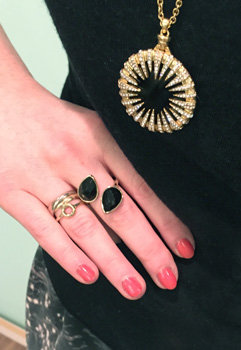 It's a pretty casual look for work, but I wore it on a Friday when the staff Christmas party was held, and I think it had the perfect vibe for that (daytime) event. On that note … I'm ready to start counting down to the next clothes swap!