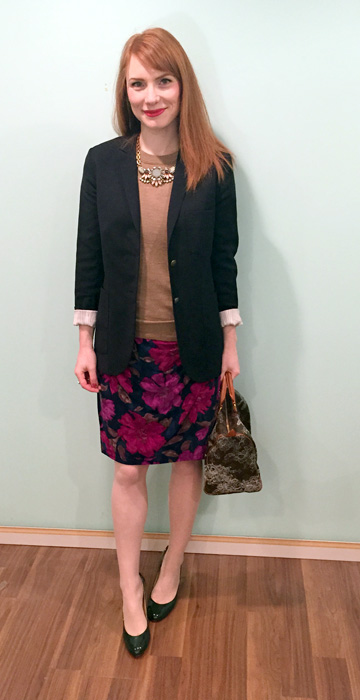 In fact, it's safe to say that winter is HERE.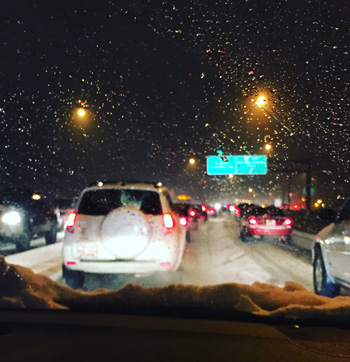 We got spoiled this year with a mild (for Edmonton) fall, but now that we've had our first proper snow, I'm already feeling the winter blues. It's going to be a long six months *sobs*
I had a feeling it was going to be a cold day this particular morning, so I rearranged my outfit schedule for the week (what, am I the only one who has one of those?) so I could wear something with lots and lots of layers. Dress + sweater + blazer is a formula I really need to remember more often in the wintertime. It's easy, comfy, and warm – just the ticket.
And, oh hey, look: another no-black combo. I was a little worried that the patterned bag would clash with the floral print (a bold print, at that) but I think the colour palette helped tie everything together.