November was such a whirlwind, wasn't it? It just disappeared somehow, and I found myself staring Christmas in the face, without so much as a gift list in hand. Ah, but that's a tale of woe for another day. November was busy, busy, busy. I am getting ever closer to finishing the edits on my book (I hope! *sobs*) and work is ramping up something fierce (January is not looking very pretty right now! *sobs*), but I managed to maintain a semblance of sanity – somehow. It helped to have a few days away from the madness. Thank god for work conference, amirite?
On to the outfits!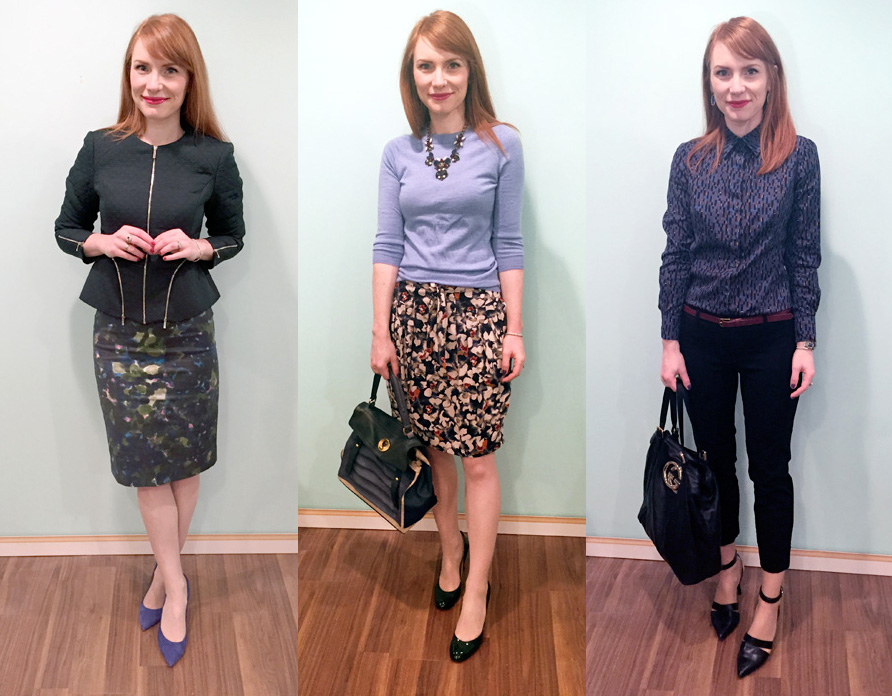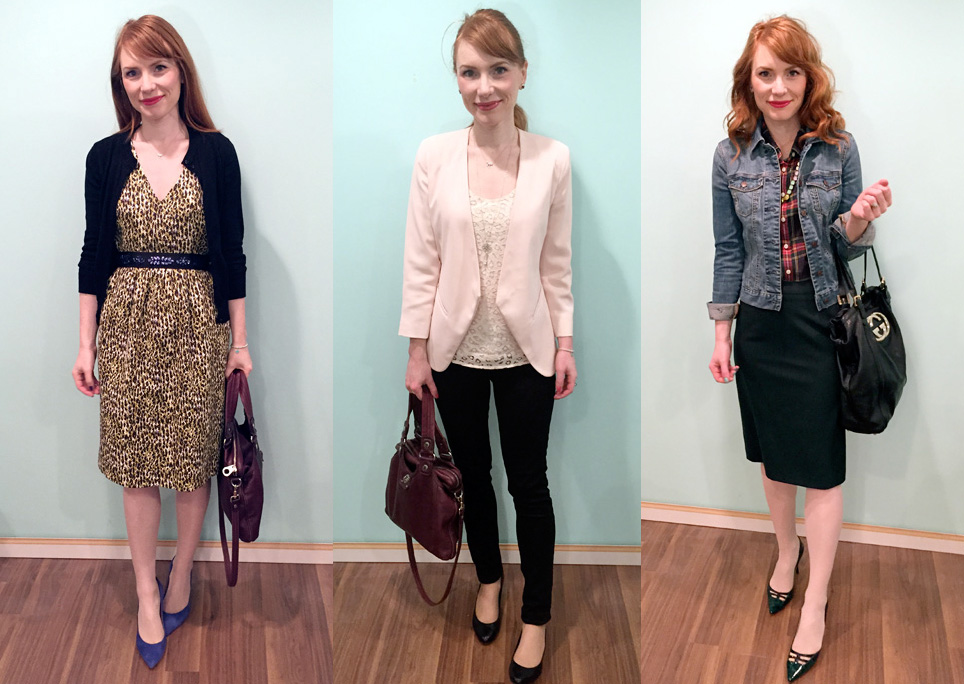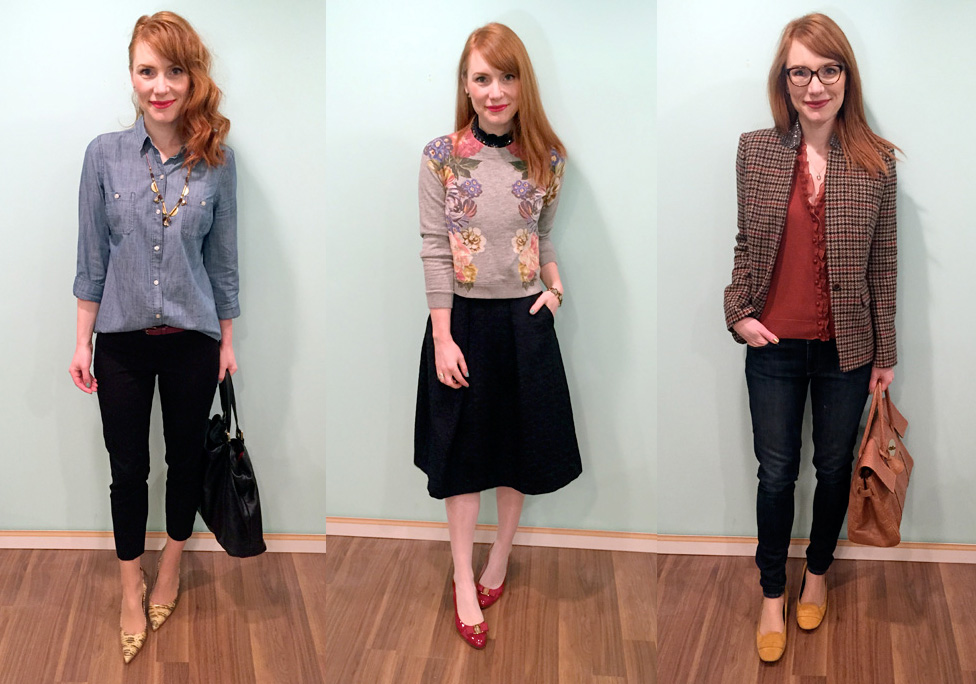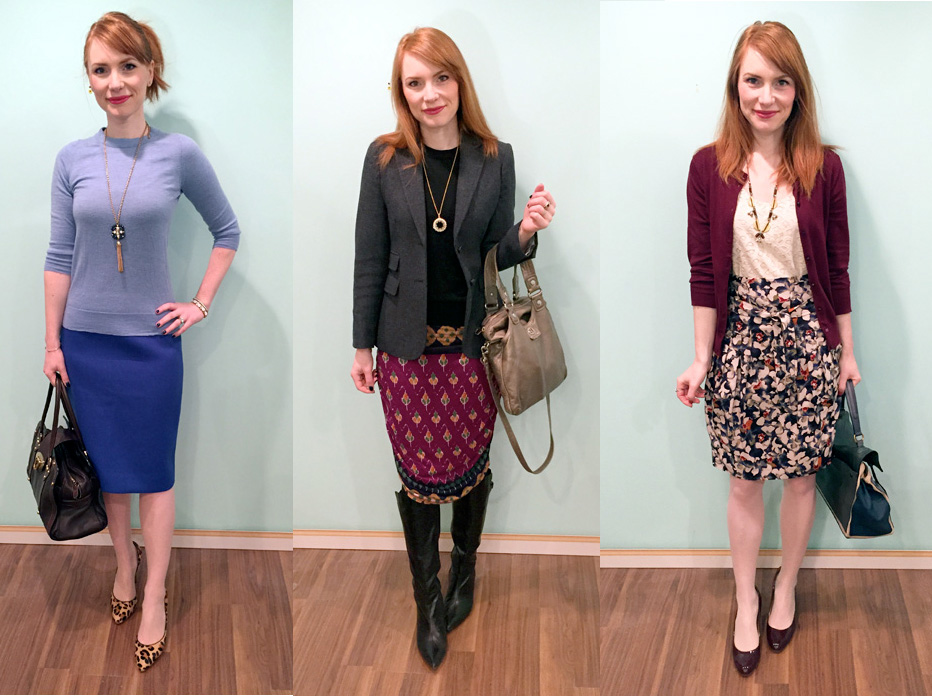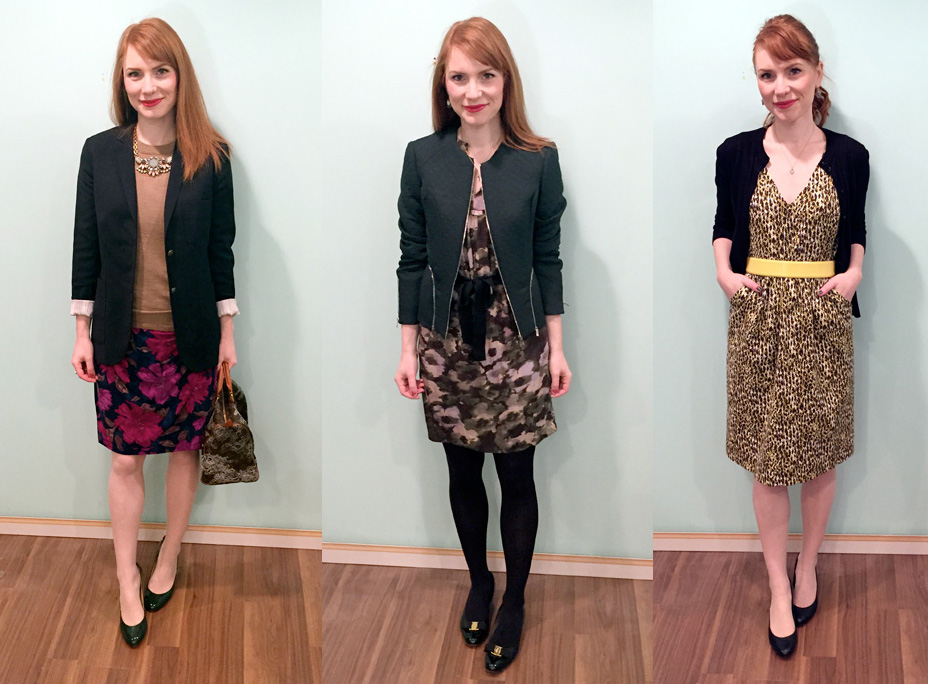 This was a surprisingly decent month. I don't know why I am surprised by that, but I am. The transition to winter usually makes me depressed vis-a-vis getting dressed, but I worked through it this year – mostly by stubbornly ignoring the weather outside. Thank god for short commutes, amirite?
My fave outfits this month were #4, 6, 8, and 10. I'm sensing a pattern here … hmm. Anyway, least favourite outfit was #3, and I didn't, like, capital H-hate it.
I'm excited for December for all the usual reasons, including the chance to dress up. Christmas parties, heck yeah! I am NOT looking forward to work (which is going to kick my butt and then some) but I'm hoping I'll have an extra reason to celebrate this year … and, yeah, I'm going to leave you hanging … although you can probably figure out where I'm going with this cliffhanger.
How were your sartorial efforts this month?