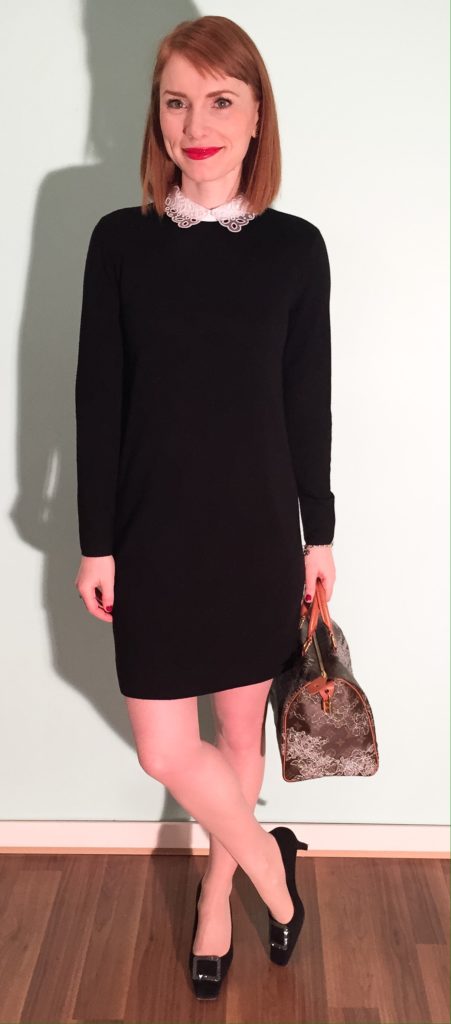 I bet you're surprised that *this* would be the dress for which I'd break my rule against paying full retail price. (It's more of a guideline, but still.) Yes, that's right. I not only bought this dress at retail, but I paid full price for it too.
Even though it was definitely over-priced.
Even though Boxing Day was just around the corner.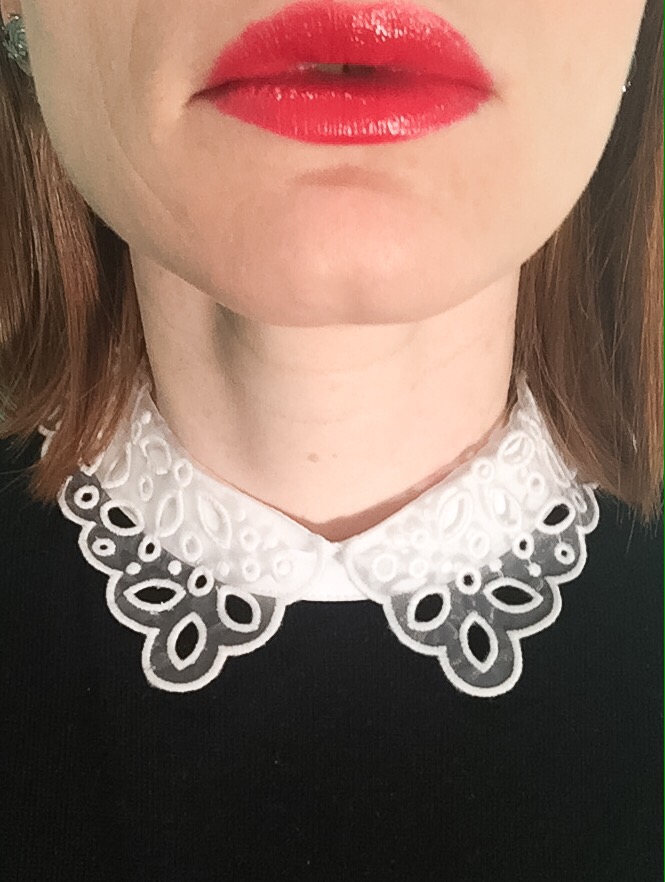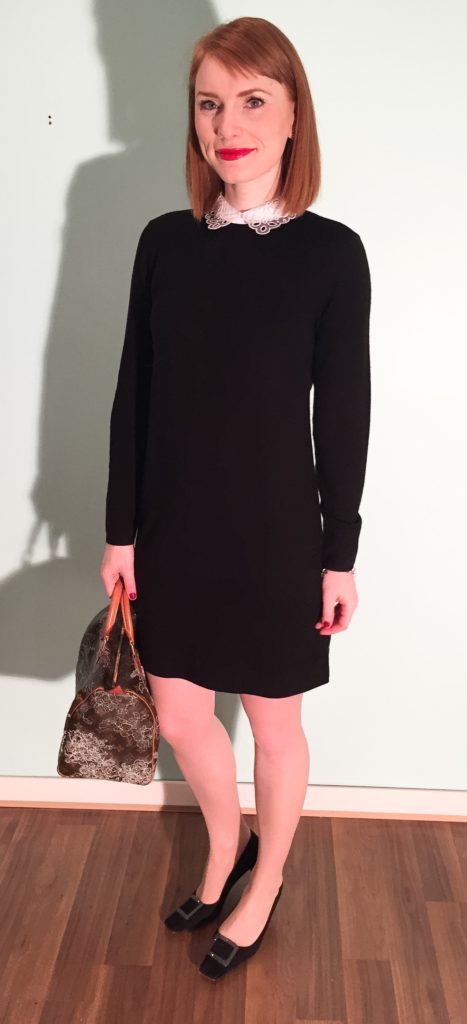 I have been looking for this dress for years, and when I walked into Club Monaco and saw it, I knew this was it. Was it a smart purchase? Probably not. Not because of the price tag (which I can afford), but because I won't be able to get the cost-per-wear to a reasonable amount before the dress wears out. Essentially, I will pay a premium every time I wear this dress … which is OK, because I love it. I can say without hesitation that I'd rather have this dress than 10 cheaper, random dresses. But since next year I will probably also buy 10 cheaper, random dresses (hashtag: thrift lyfe) I have made a deal with myself that I will wear this dress at least 10 times in 2017. Keep your eyes peeled for it in my monthly round-ups.