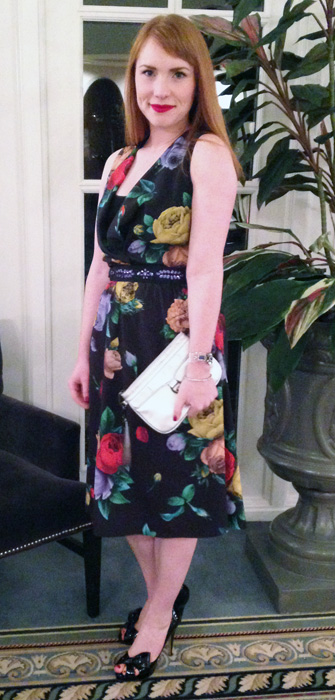 Roses and red lips: a perfect combo for an Alice in Wonderland themed party? I think so. Plus, I'm happy with any excuse to wear my lovely Moschino dress.
Here's a slightly less blurry look from the afternoon "dress rehearsal". I literally picked my outfit 3 hours before the party – I'm that disorganized, or that efficient. Potayto, potahto.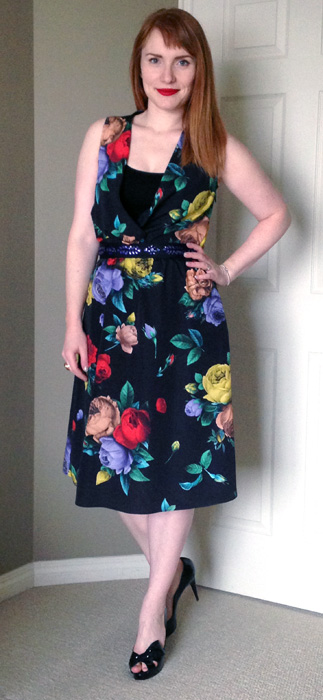 The party was super excellent. You can always count on nice decor (because we're talking about the Hotel Mac here, and it'd be hard to make it look chintzy), but the organizers outdid themselves this year. I mean, just take a look: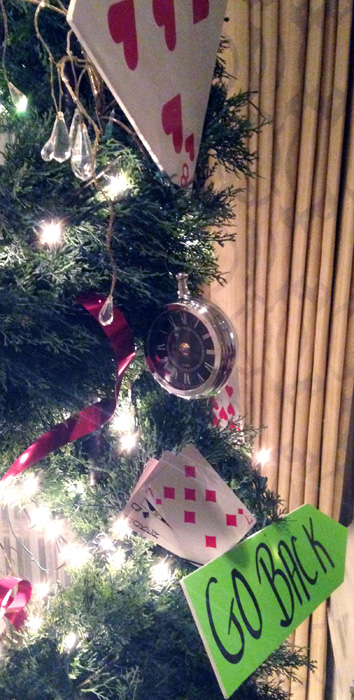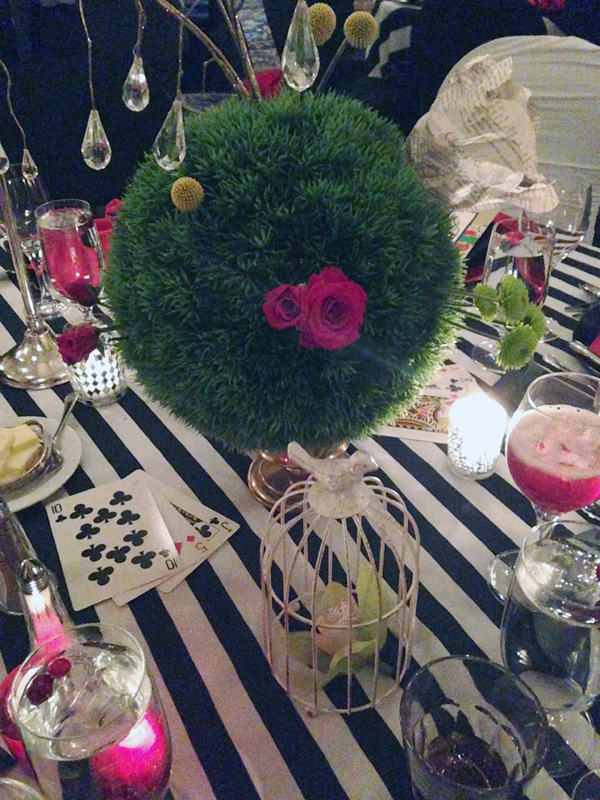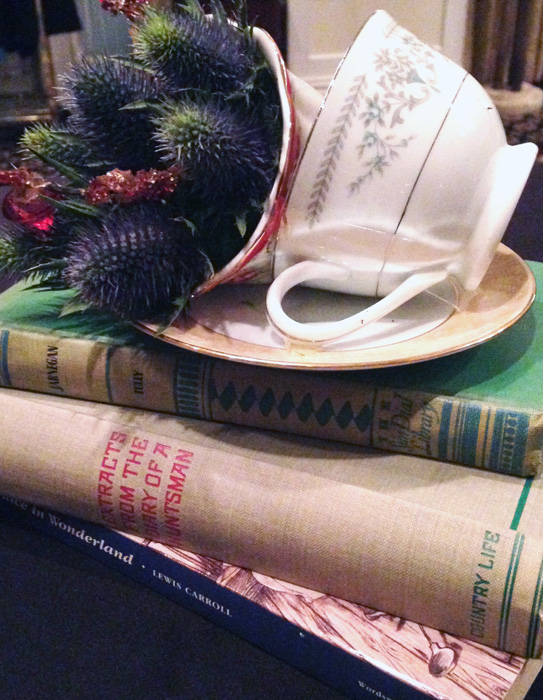 The food was good, the alcohol free-flowing, and the company excellent. I didn't win the annual draw for a trip to New York (boo!), but I did get to take home this cute centrepiece – that is a functioning pocket watch there!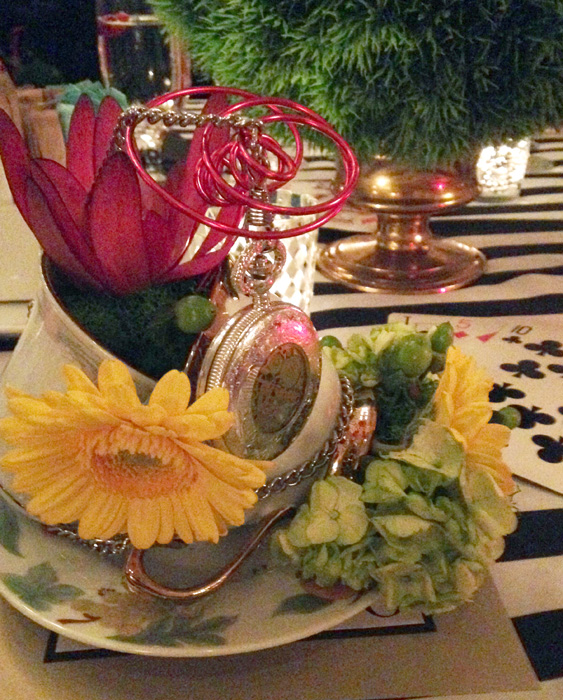 Hope you're enjoying a lovely Christmas (party) season!