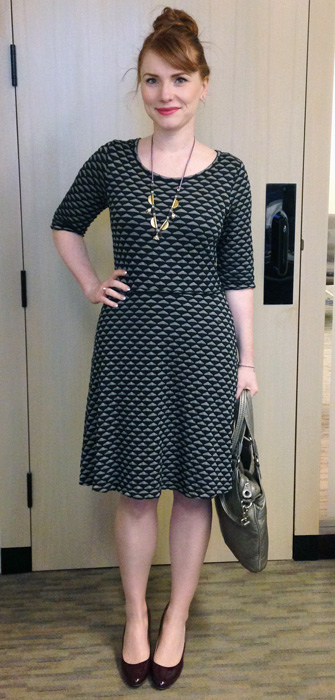 You know when you buy something and you are sooper dooper excited to wear it. All. The. Time? I guess you could say that I feel that way about this J. Crew necklace. I've been kinda "over" their statement necklaces this year, but this one doesn't feel like a big whopping cliche. It adds just the right amount of pizzazz, without being insufferable.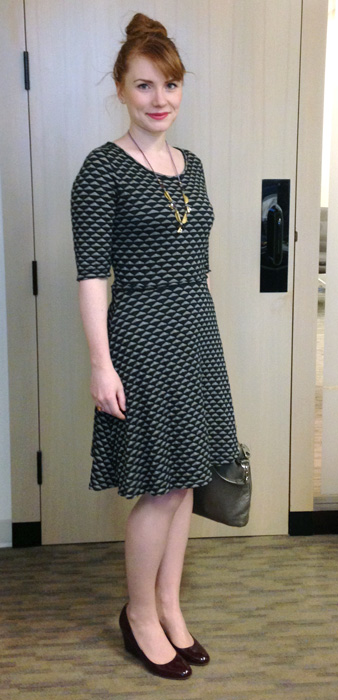 In other news, this Max Studio dress is still cute. I love the silhouette, but the print is a little "blah" for me. I was going to write "understated", because you know that wearing grandma's floral couch is my preferred approach to doing prints, but you might disagree. In any event, I think this is the reason why I don't wear this dress nearly as much as I should.
In other other news, I still have not mastered the art of the messy-but-still-office-appropriate bun. I'm going to blame this pathetisad effort on the fact that I hurt my back a couple of days before, and it affected my range of motion. Also, I worked a 12-hour day and had no time to wash my hair the night before. So, there you have it: all the (TMI) details you didn't know you wanted.