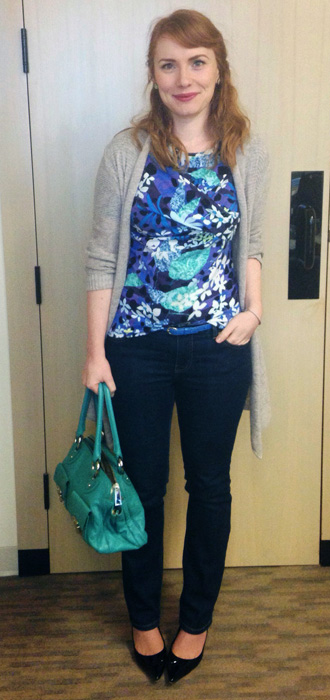 This top used to be a dress. It was a nice dress, but not the greatest silhouette for me. For a dress that fitted to work, I need it to be made out of something … more Spanx-esque. Cotton, though comfortable, doesn't quite cut it. For that reason, I haven't worn this dress much lately. Well, not just that reason. It was also a very casual dress; I have a lot of other casual dresses I like better. So. What to do?
Initially, I was going to try to sell it. But, honestly, a $30 dress is hardly worth selling (especially Target quality, which is already showing its wear after 6 months). I like the print a lot, and the cotton material is very comfortable. So, I did what is starting to become a habit … a major alteration. But also a simple one (or so my grandmother tells me). I had the dress made into a top. And here we are.
Speaking of old things, I bought these earrings in a long-defunct boutique in Kits, back when I started dating my husband (who was then living in Vancouver). It's hard to believe that was almost 7 years ago. I don't wear them very often, but it's always a special occasion when I do.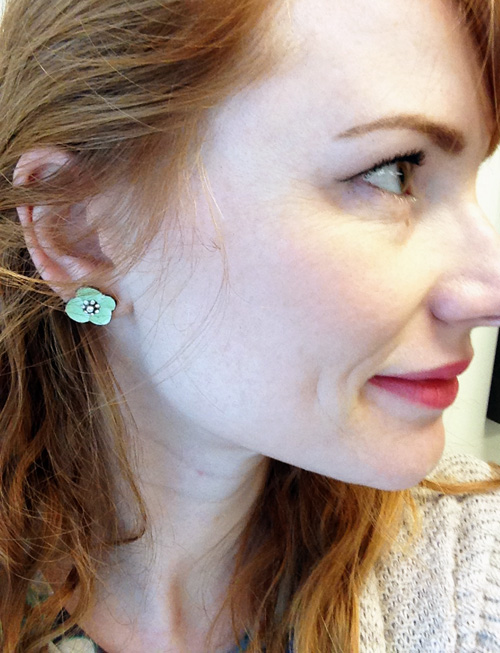 And speaking of more old things … my trusty Stuart Weitzman pumps are going on 5 years, and still looking pretty darn good. But the prize for longevity has to go to my Blake bag; though still relatively new-to-me, this bag is almost a decade old. At the risk of beating an old horse: splurging on bags and shoes is where it's at, you guys.