NOTE: I was overwhelmed by the support and love that you guys sent my way after my last post, so I just wanted to write a quick note saying: thank you. THANK YOU. You guys rock. I'm still going through all your comments – and doing my best to respond to each one of them – and taking stock of your suggestions, and figuring out where the blog goes from here. I will probably do a follow-up post at some point, but it may take me some time to articulate all of my thoughts in some sort of coherent manner. In the meantime I've decided to run a few posts that have been kicking about in the drafts folder for a while. Hope you like them.
It's March, and that means it's time for another clothing swap. I host one every year (2014,  2013, 2012) and every year I am amazed by (a) how many clothes I manage to accumulate (despite swearing up and down the previous year that it would not happen again), and (b) how much fun the whole thing ends up being, despite my twenty kinds of unnecessary stressing beforehand. Truly, the hostess power is not strong with yours truly. It's probably because I don't have a Pinterest account. Or perhaps why. (It's a chicken or egg thing, really.) But, I do try: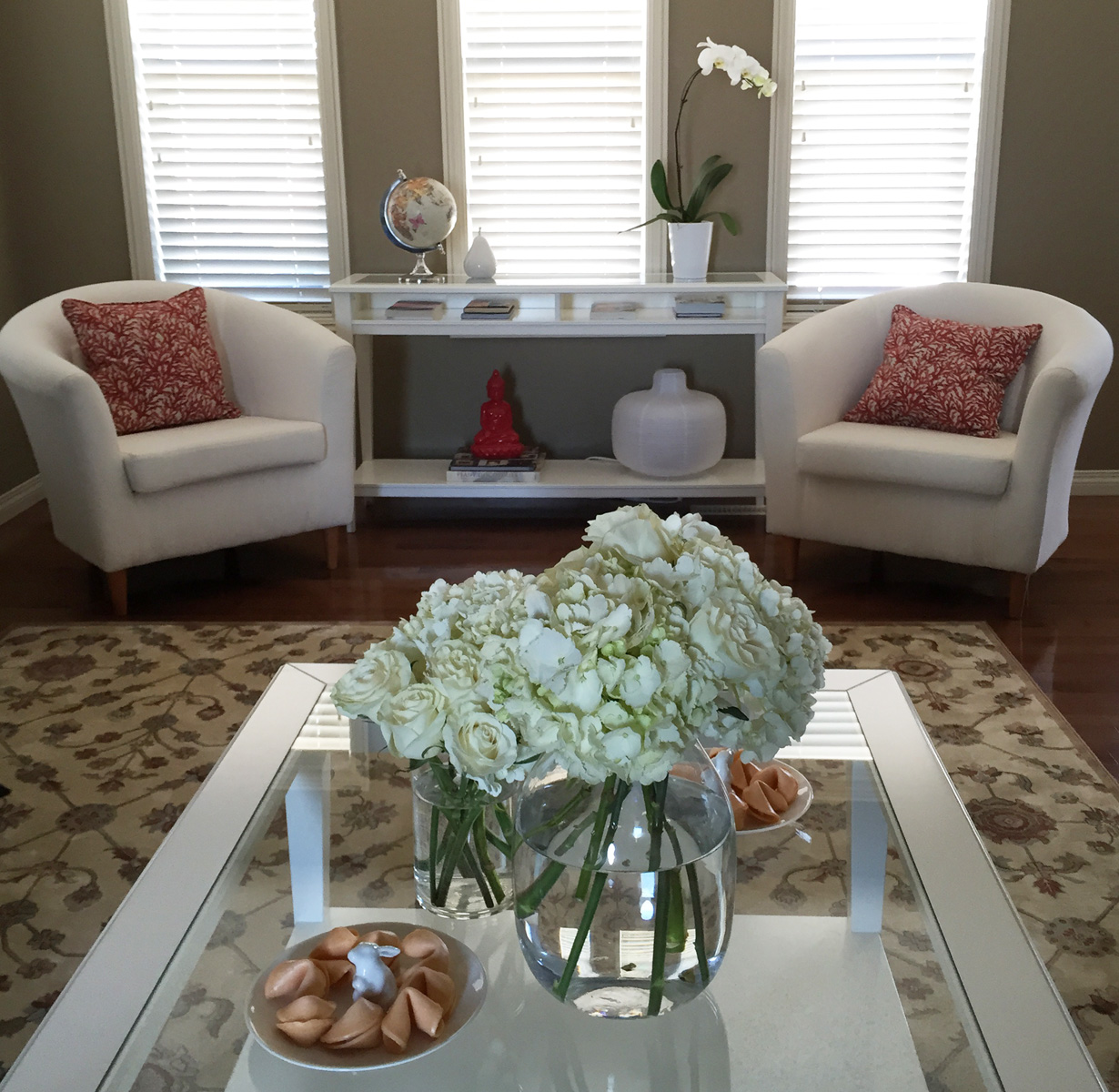 This year's theme was East Meets West (think sushi and hot wings), so I had to add some fortune cookies to the mix. On bunny plates that had absolutely nothing to do with the theme, because why not. (For the record, my husband picked those out at Winners. I bet you didn't see that coming.) Anyway, it looked cute: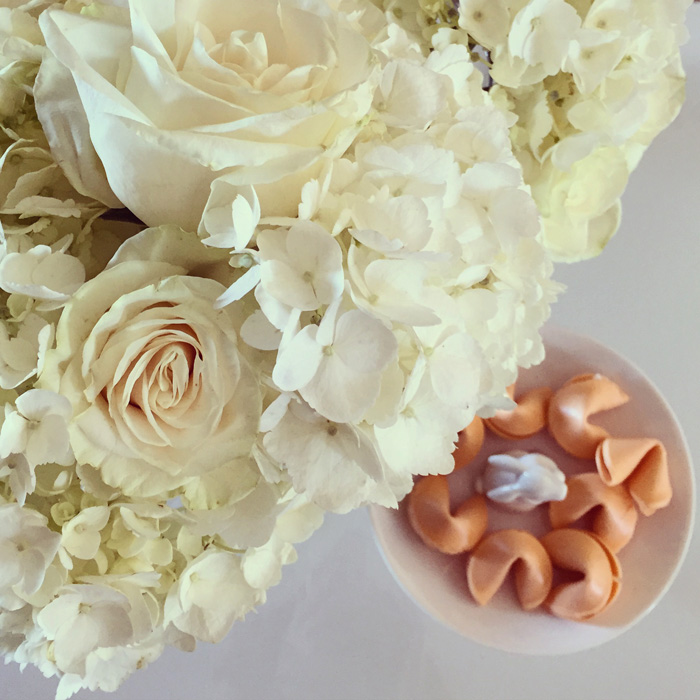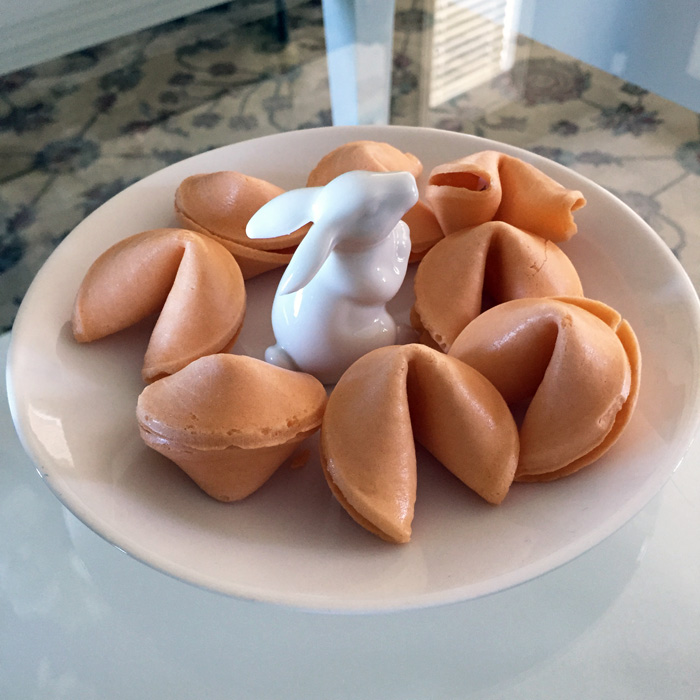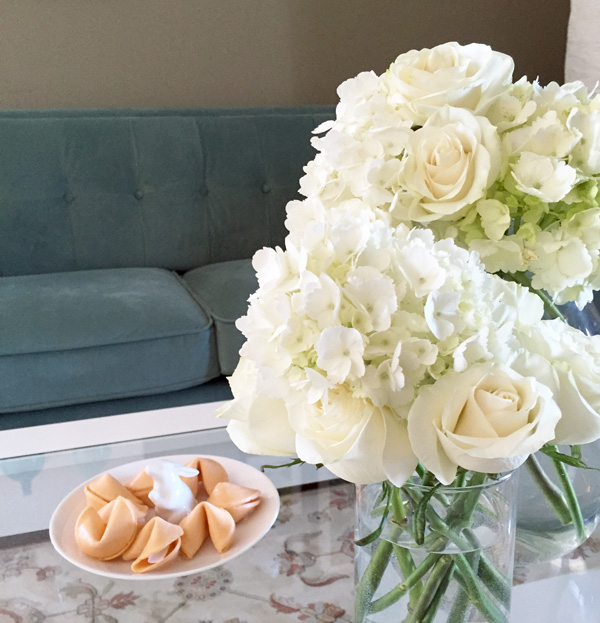 Some of my guests asked about the floral arrangements, so I'll share my "secret" here as well, in case someone hasn't yet discovered it for themselves: Costco flowers, peeps. Four hydrangea stems, and two dozen roses set me back about $30, and they are ridiculously easy to arrange at home. And here's my mom's tip for getting the roses to open up nicely: when you get them home, cut the stems down and add ice to their water. Easy peasy.
Also easy? Store-bought dessert. Keeps the party prep time to a manageable level, and is delicious to boot.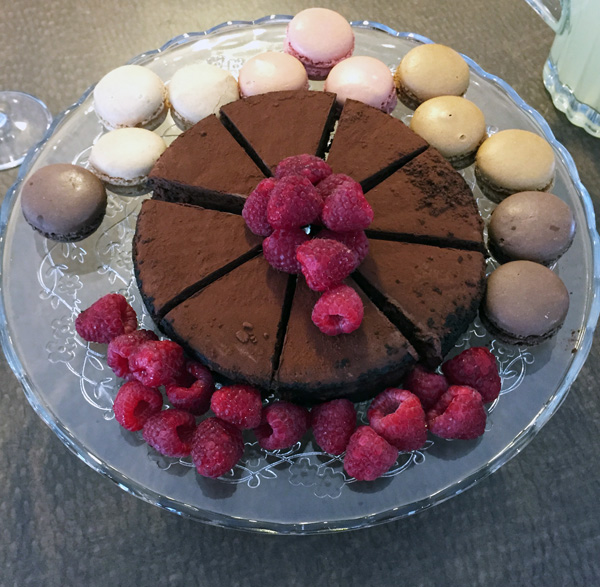 Since we're talking about a clothing swap, I guess you might be curious about the clothes. Here is what left my closet (and my mom's!):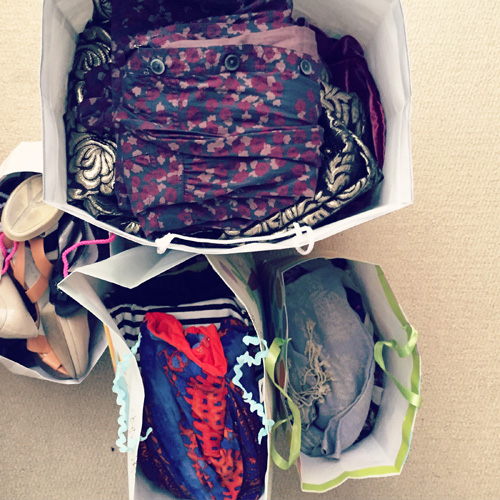 And here is what came in: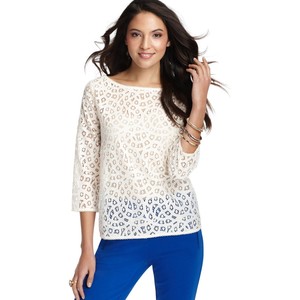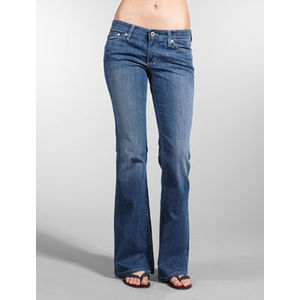 The LOFT eyelet sleeveless top is perfect under my work blazers, and the cream colour will be very versatile, I think. I decided to take the AG jeans, despite not being a fan of flares, because they fit me incredibly well in the waist/butt/hip area. These jeans have a definite 70s vibe to them, which seems to be a big trend again this year, so I figured this would be the cheapest way to try a new look. Because they are also extra long, I decided to keep a pair of super high platform sandals I had planned on purging. To balance out the shoe equation, I also got a pair of strappy Zara flat sandals. Oh, and some ginormous Cavalli sunglasses.
And then, there was this: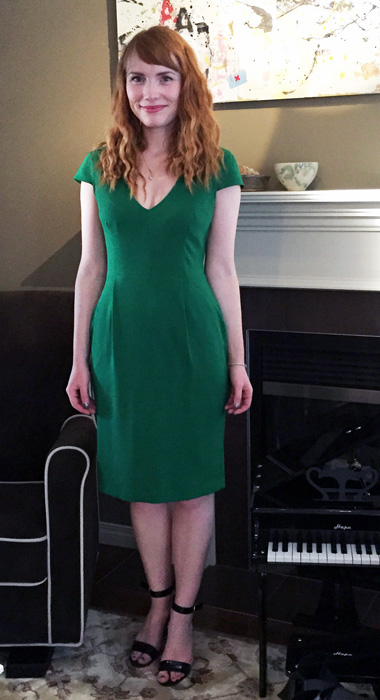 I remember seeing this dress on Jean, two or three years ago, so obviously it made an impression on me. I don't really shop at H&M for myself anymore (I do buy some kids' stuff there), but I figured this one was worth keeping around … at least for a while, especially with St. Patrick's Day around the corner (and a client event where we've been encouraged to dress to theme). If it doesn't end up getting a lot of wear, well, there is always next year's swap!
This marked the 8th year that I've hosted a clothing swap, and it has never not been a ton of fun. Getting some awesome new-to-me clothes is a big part of it, for sure, but it is even better to get a chance to catch up with friends, old and new. So, if you've ever thought about hosting (or attending) a clothing swap – do ittttt! I mean, you probably won't have a terrible time or anything.
And if you've done it before, tell me what you thought about the whole experience.