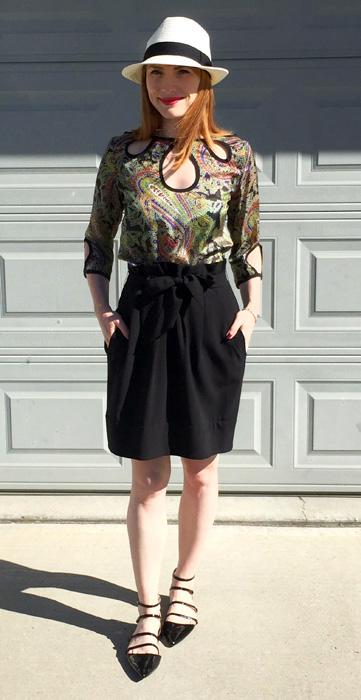 Last weekend, I took advantage of what looked to be one of our last sunny days of summer to wear the silk Etro tunic I "rescued" from consignment earlier this season. The truth is that it's not a super versatile garment, and I'm not entirely sure how to make it more so, given that what I assume to be its actual function (fancy beach cover-up) is useless to me, 99% of the time. Still, let it not be said that I don't try. I did enjoy wearing it as a top, and I kind of wish that it was. (Although, I'm sad that half of the print can't be seen when worn as such).
Here for comparison is how it looks "untucked":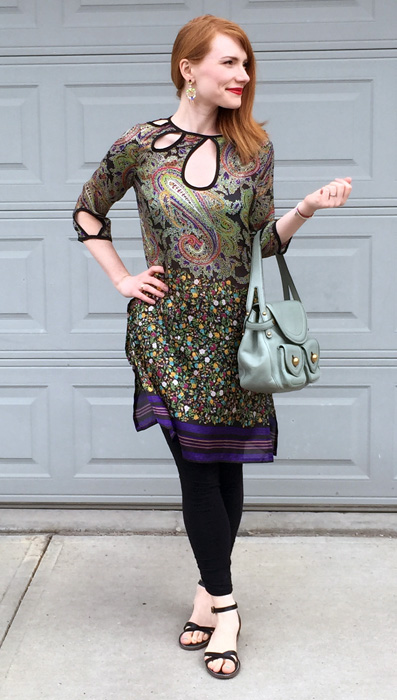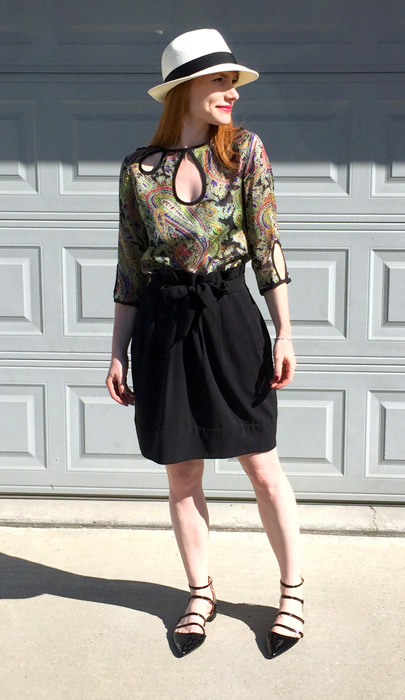 I've written about my compulsion to "rescue" closet "orphans" from consignment (and thrift) stores, and it has not abated. The problem arises when, as much as I may love them, they don't really fit my style or wardrobe needs. This tunic is a case in point. It's not so much that it doesn't spark joy; I just don't get to wear it enough to justify keeping it in my closet … if the goal is to have a purely functional wardrobe, rather than a "collection". Since you guys are also familiar with my collecting tendencies, I'm sure you can appreciate my struggle here.