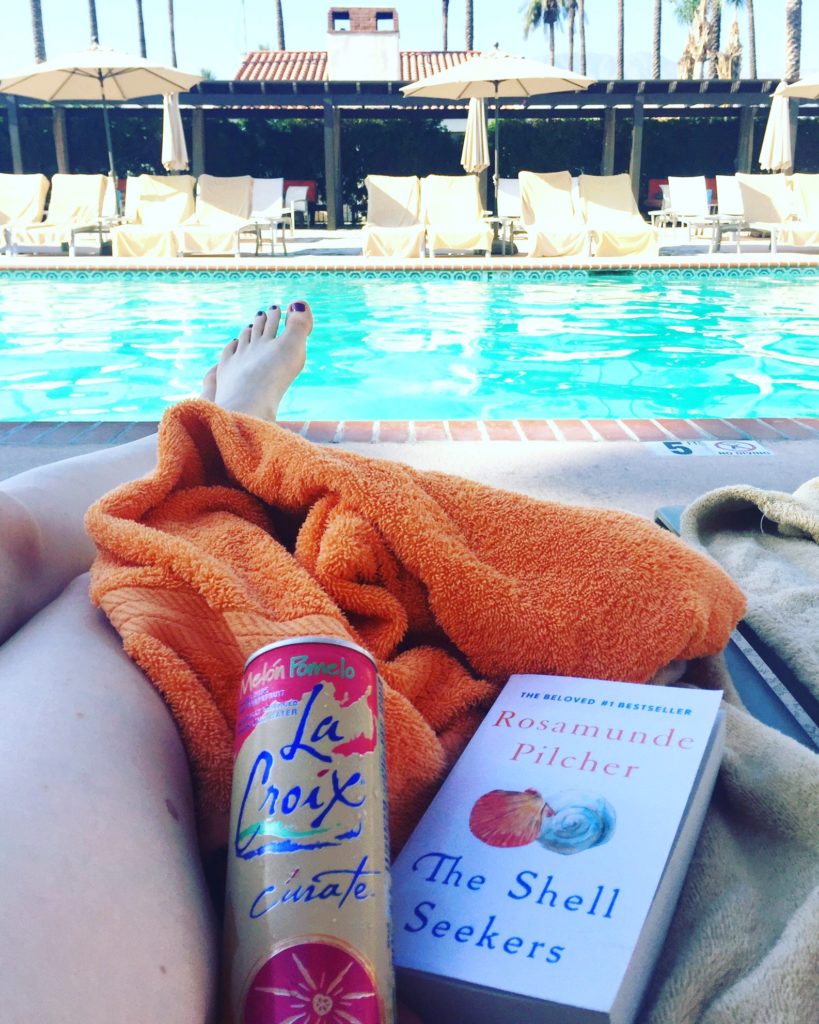 Vacation reading is the best reading, isn't it? Oh, to be able to luxuriate somewhere warm with a cold drink and a book for hours on end! Heaven. Luckily, I had some good reads for company this time. First, I tackled Kevin Kwan's Rich People Problems, which I had been saving for weeks precisely for this vacation. It's the third and final book in the Crazy Rich Asians series. I LOVED the first book, and enjoyed the follow-up, China Rich Girlfriend. To be honest, it's a case of diminishing returns but the characters are so darn engaging that I don't mind the increasingly soap opera-ish plot. I mean, the plot was always inherently over-the-top, but something about Rich People Problems was just … tired. With that said, I still enjoyed the heck out of it and would probably happily read another 3 sequels. I can't get enough of the Youngs, Leongs, Chens, Shangs, Bings, Khoos, and all the rest. I am also super pumped for the new movie that's about to start filming. I can't wait to see all the action (and fashion p*rn) on the big screen.
The second book I read was Rosamund Pilcher's The Shell Seekers. I believe I picked this up after I saw it recommended by Adrien on Looks Good From The Back. Pilcher is not an author I've read before, but I greatly enjoyed this book. The writing is so satisfying — like a great comfort food meal. I loved Penelope and Olivia, and wished the book had spent even more time with each of them and less with Noel and Nancy, whom I despised, and Danus and Antonia, who bored me. It was strange that, by the way; without wanting to give away any spoilers, Danus and Antonia's plotlines had every mark of something that would appeal to me, but they somehow felt like much less substantial and interesting characters than Penelope and Olivia, who practically leapt off the page. I found myself wishing for a friend like Penelope, in particular. Is it possible to fall in (platonic) love with a character? Asking for, um, a friend.
Lastly, I also managed to get through most of a Phryne Fisher mystery (The Castlemaine Murders), which I then promptly finished at home. It was good, like most books from the series. I enjoyed reading more about Lin Chung's (Phryne's Chinese lover) family and background, especially his role as "paterfamilias" and what that would have meant back then. The books (and the show, to perhaps a lesser extent) do such a good job of incorporating diversity into its plots. I still miss the show, by the way. I am ready for season 4 to begin, like, yesterday.
And that's it, folks. I didn't spend much time on the internet on my vacation, except to Google maps of the Palm Springs area and restaurant reviews. I did manage to catch a documentary about the Salton Sea on YouTube, which I would recommend if you are interested in Atlas Obscura-worthy travel destinations. It's called the Plagues & Pleasures of the Salton Sea, and it's narrated by none other than John Waters. More on that next week, when I will recap my Palm Springs adventures.
Edited to add: this Racked article is a must-read if, like me, you have ever been obsessed with the whole effortless French chic ideal.
As always, leave your book/Netflix/article recc's in the comments, and have a happy Friday!