Another month, another round-up of thrift finds, with bonus Calgary stuff thrown into the mix. I had pretty good luck this month, and spotted a bunch of cute-but-not-for-me pieces as well. Vacation thrifting was a bit of a bust, but the hometown scene more than makes up for that. Plus, at the end of this month I'll be heading to Vancouver again, so I'll get another chance to treasure hunt in new grounds.
We have a lot to cover, so let's get started!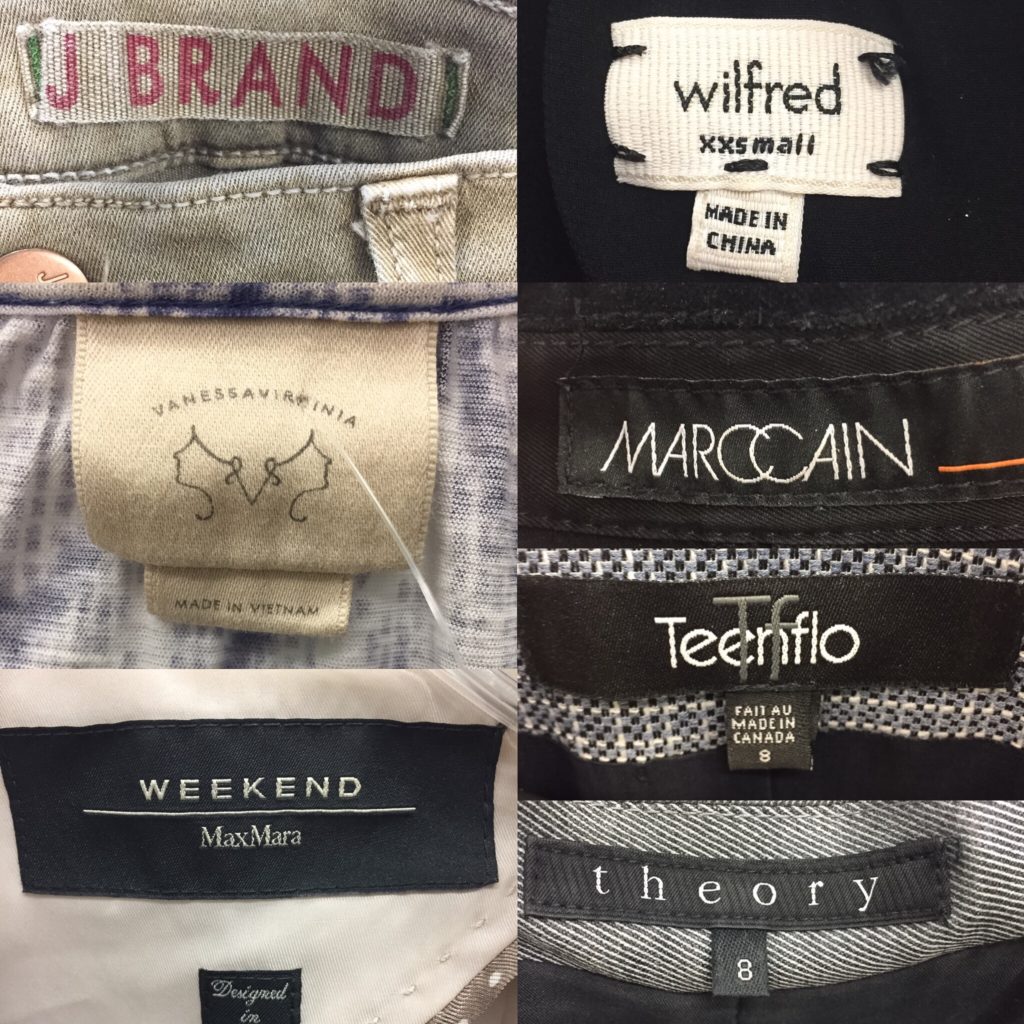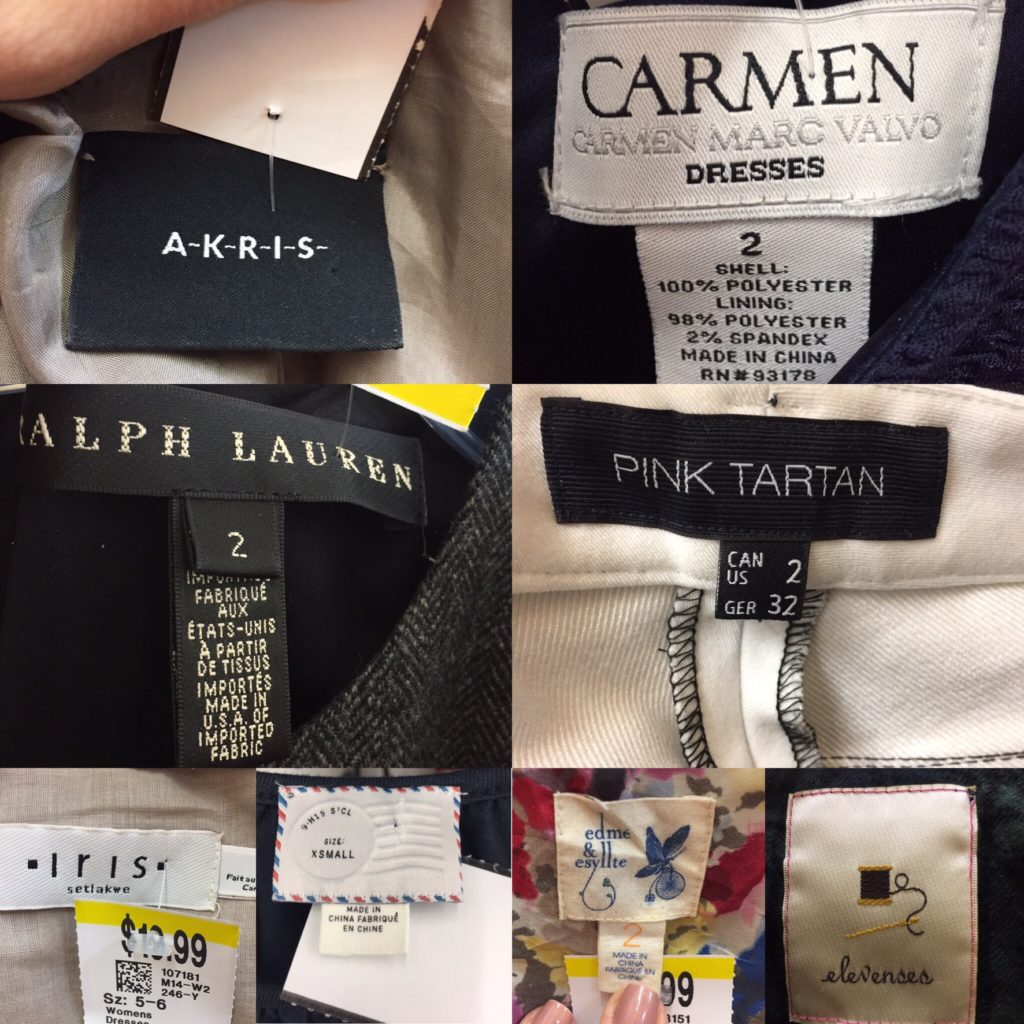 I like doing these collages because it gives you a sense of the spectrum of brands you can find in our local thrift stores. Basically, it's anything and everything.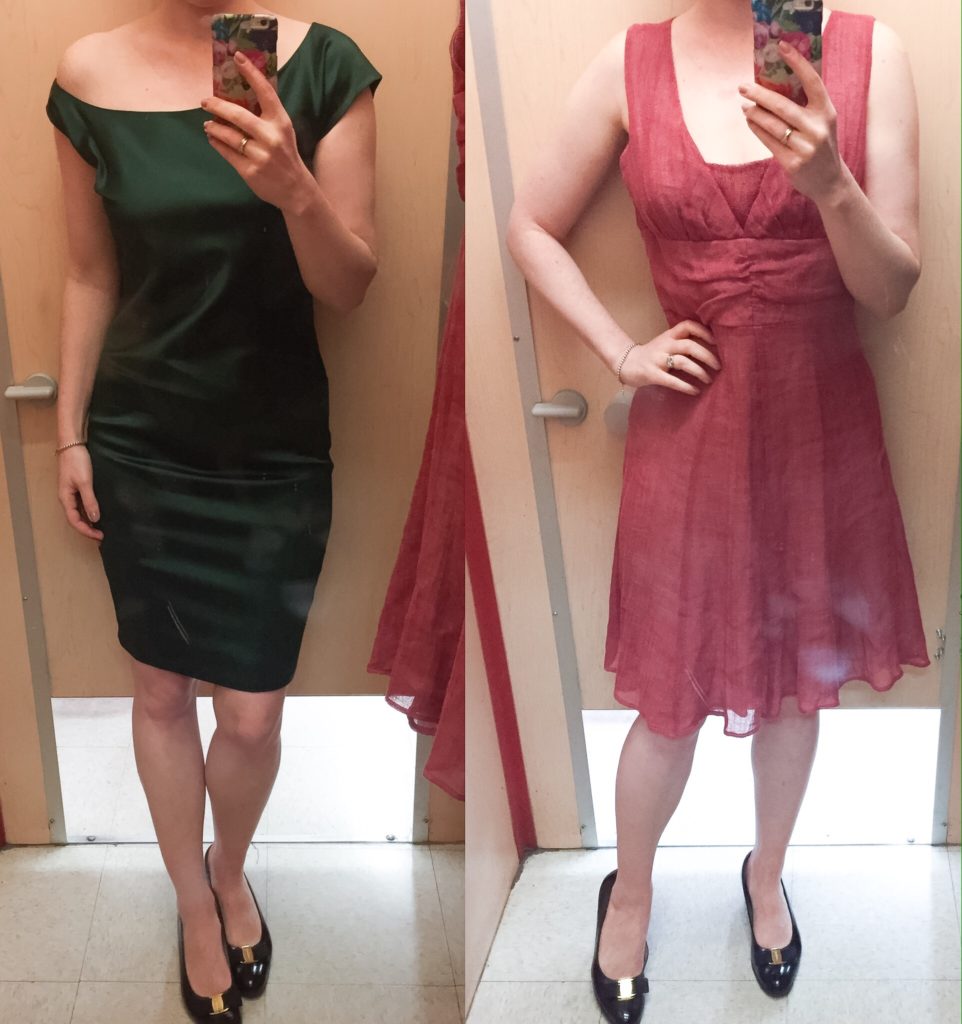 Two cute dresses, both passes for me. I adored the colour of the Club Monaco dress on the left, but it fit very poorly around the hips. The colour of the dress on the left does nothing for me, and the style is not really my thing either, but it's a dress that would be fantastic on the right person. The brand is made in Canada, and sells for $$$ at Blu's, so keep an eye out for it, ladies.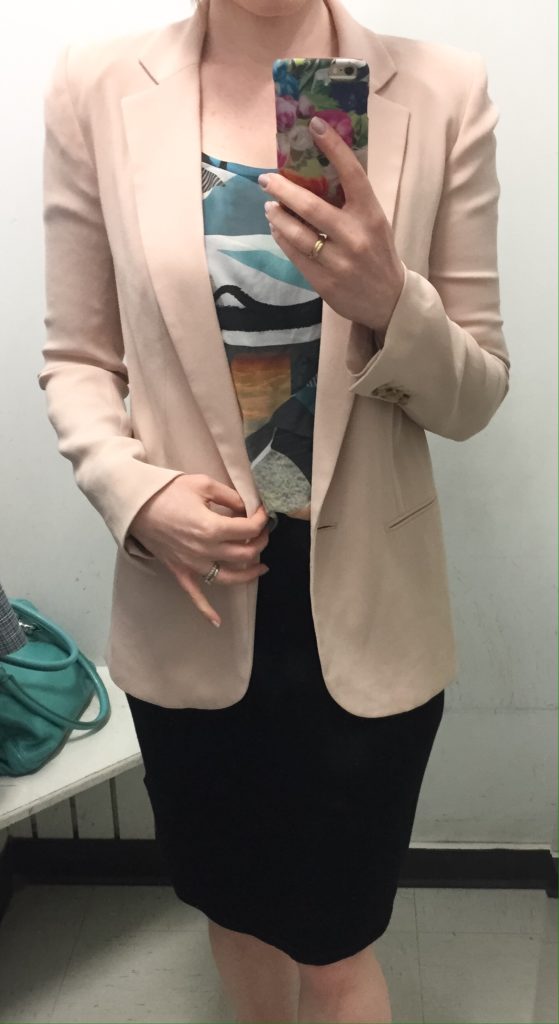 I love the cut of the Talula Kent blazer, but this one was too tight in the shoulders.
I have been searching high and low for a particular Vanessa Virginia blouse, but no luck. This one was cute but no cigar.
A beautiful cut skirt suit, but sadly a couple of sizes too big for me. Also, my work dress code is about to become a lot more casual, so a full suit is not something I really need these days. For $8, I hope someone picked this up.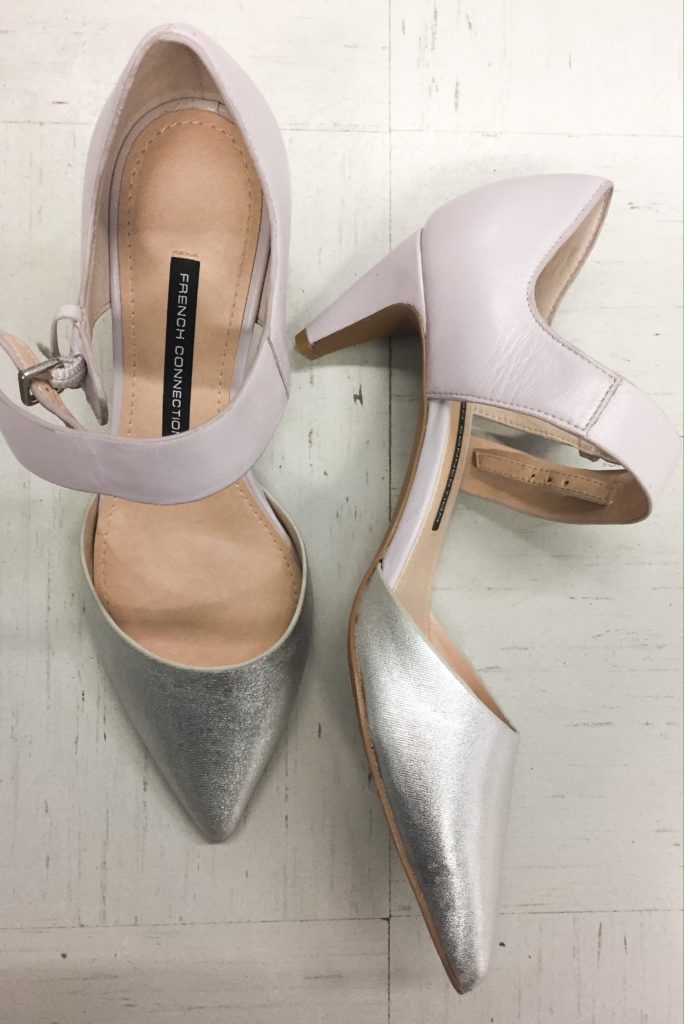 Cute pumps in like-new condition, but too small for me.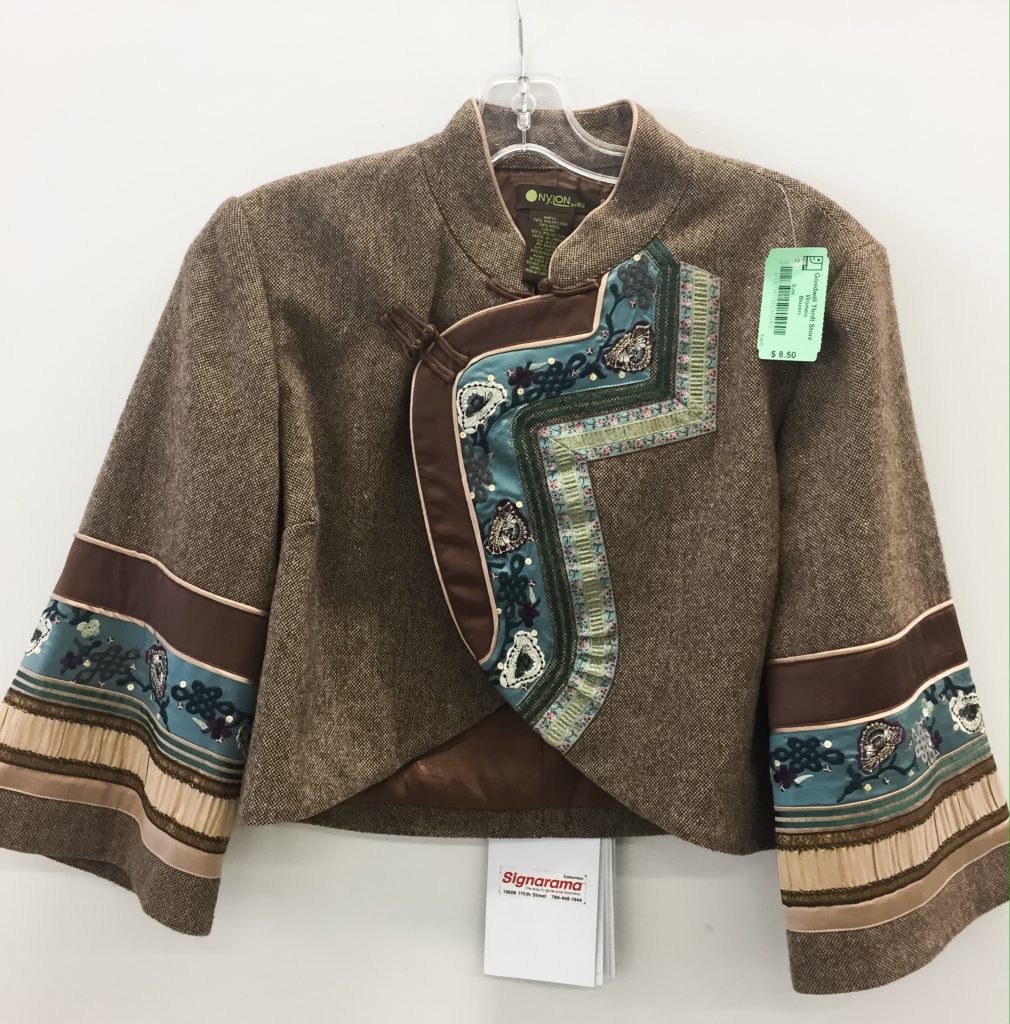 This is not my current style, but I loved all the details. Very old skool Anthro-esque.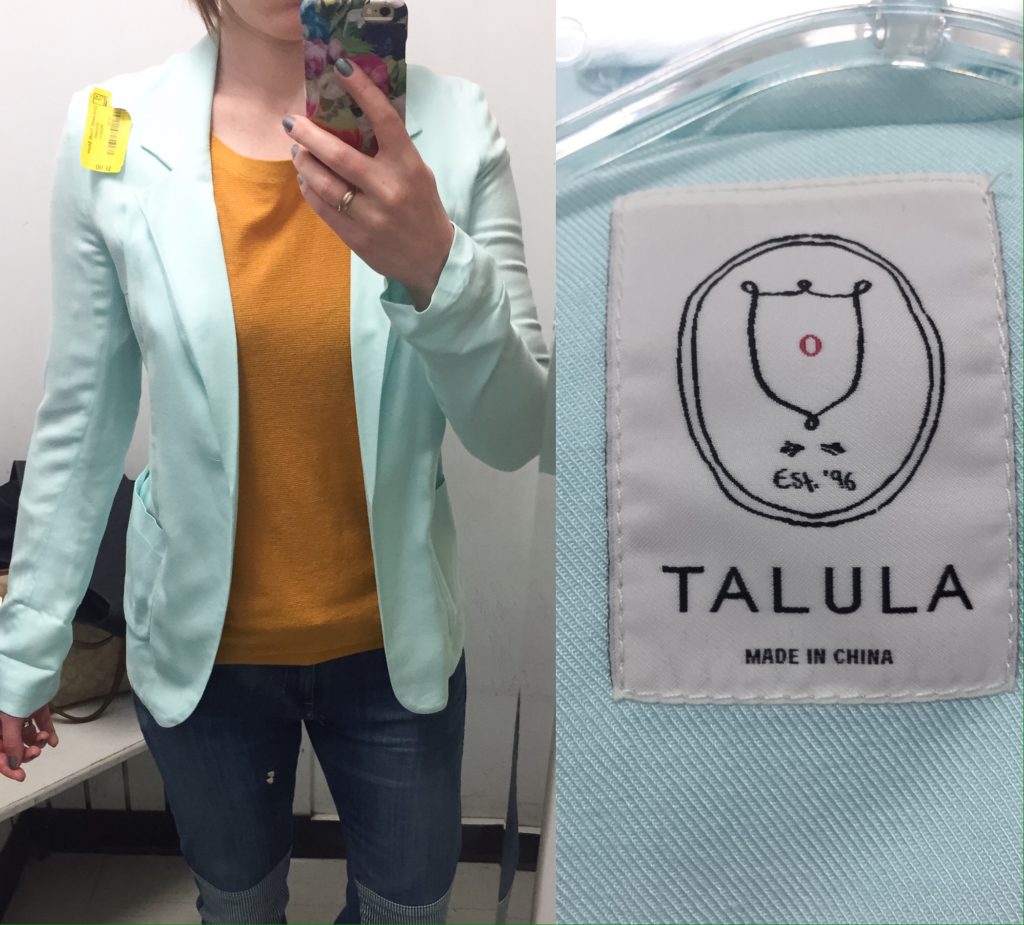 Another too-small Talula Kent blazer. The colour, while beautiful, is also not within my colour palette.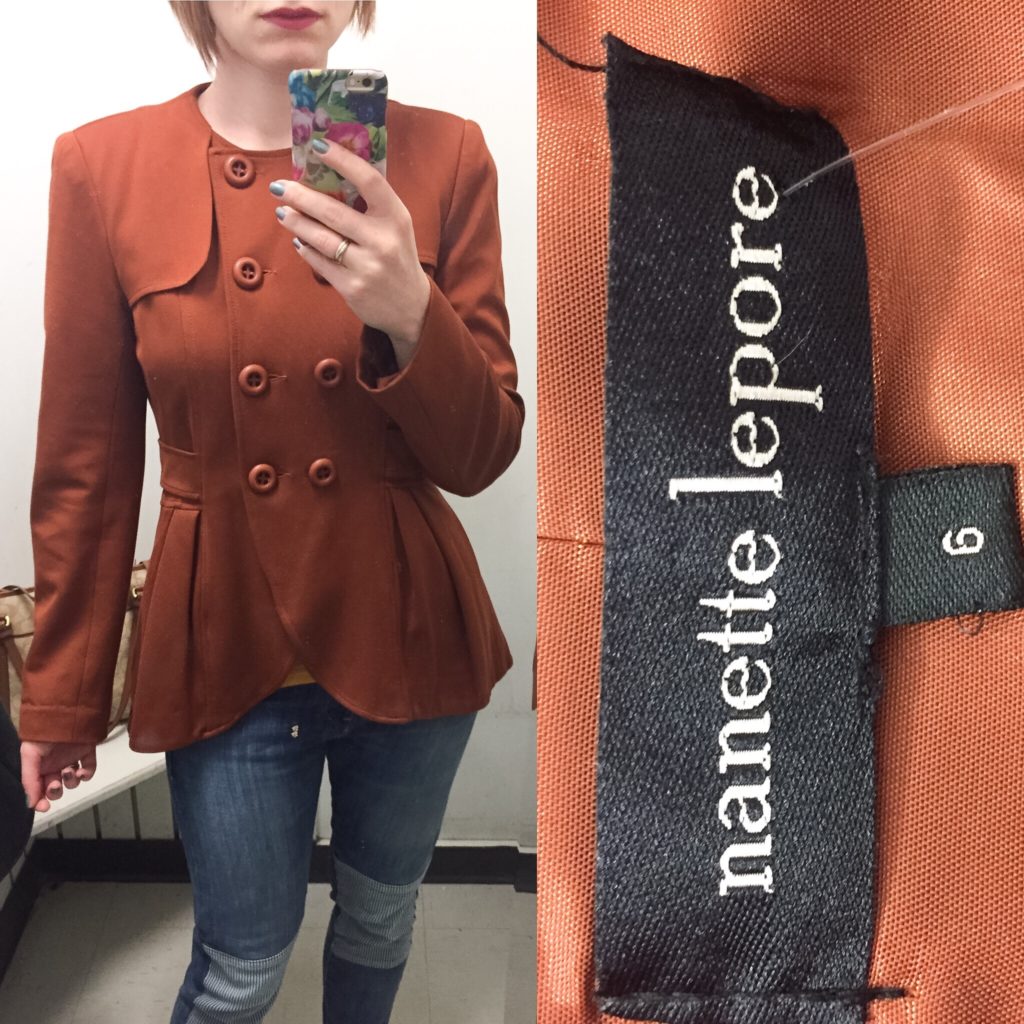 Cute coat but too gamine a style for me.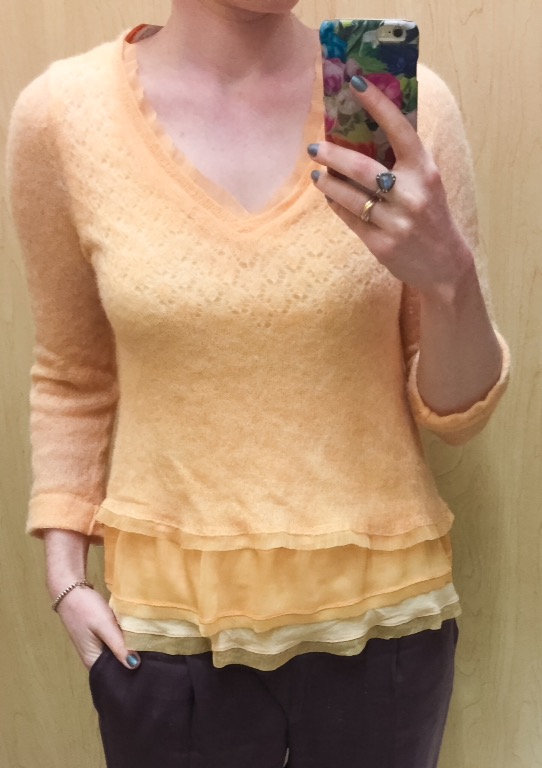 I loved this sweater so, so much, but the colour – gah! It makes me look green around the gills.
This dress was NWT, if I recall correctly, and I can see why. The fit … oof. I have no idea what body type this would flatter, but it ain't mine.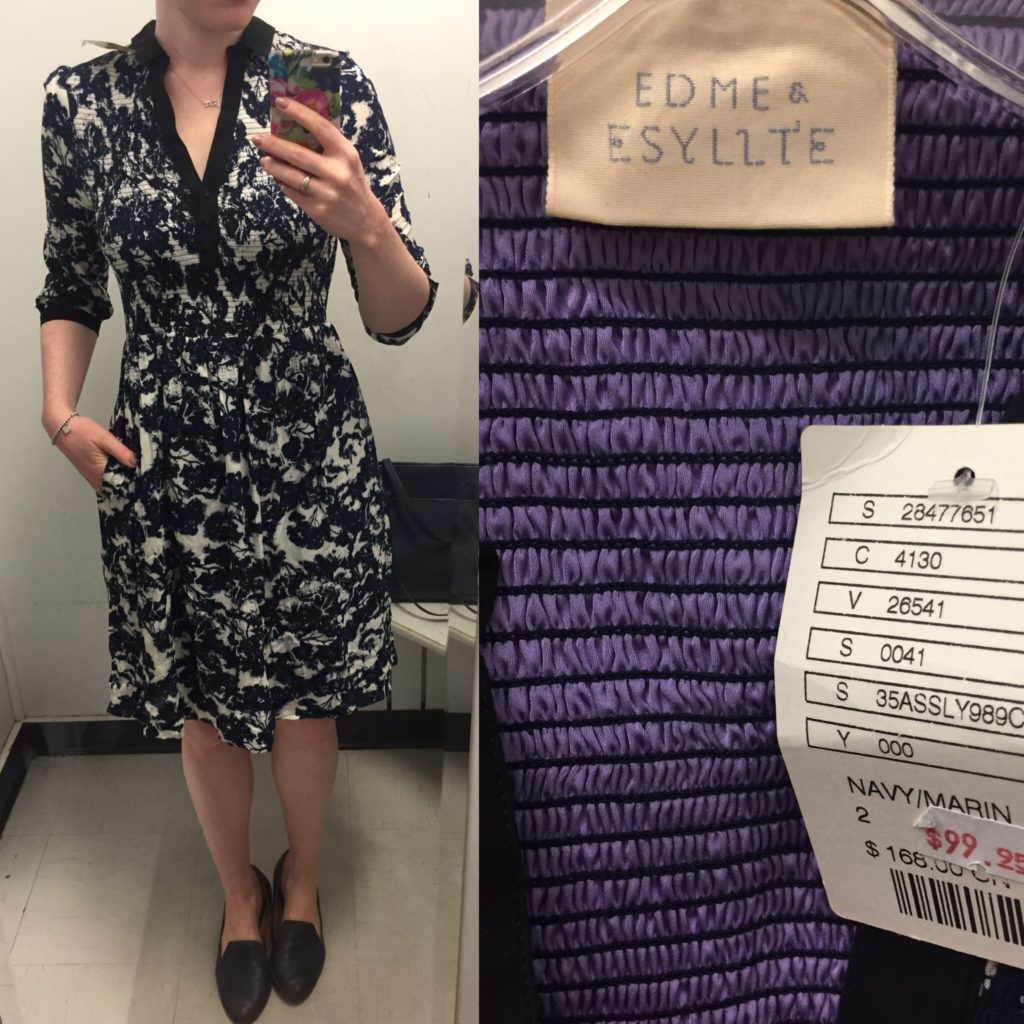 Cute dress, not my thang. Still had the tags on. $168 seems ridiculously high for this.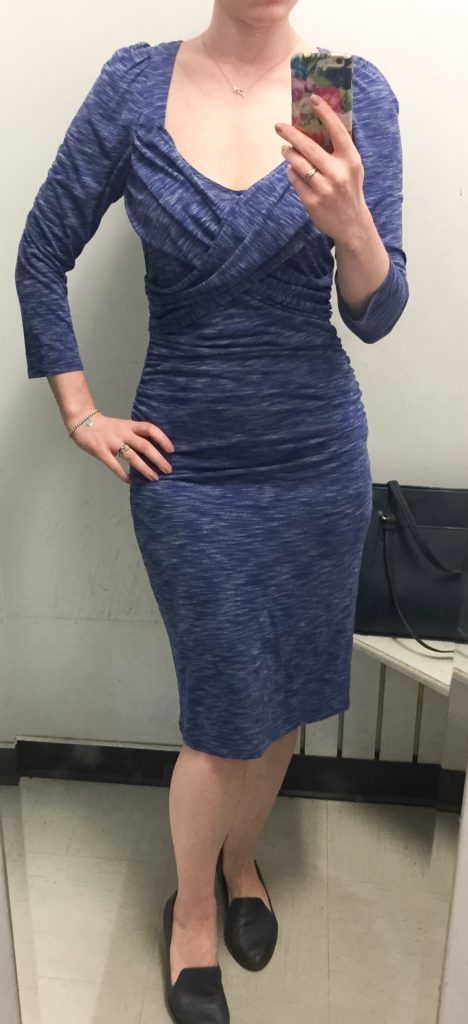 Another cute dress which did my hips no favours.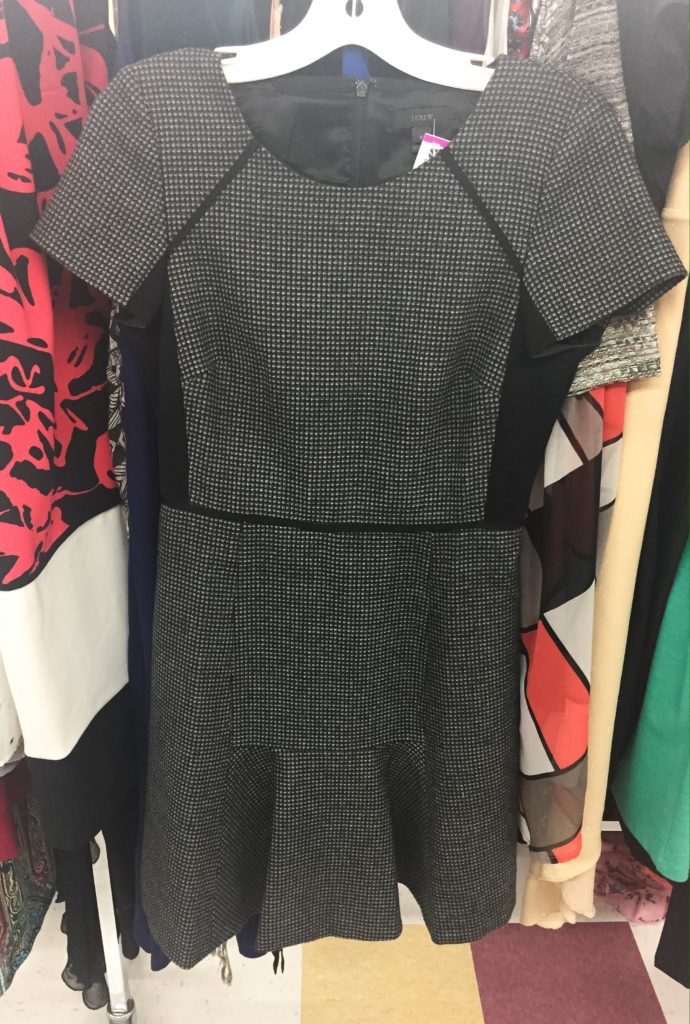 Cute dress, but that flounce is not my (current) cup of tea.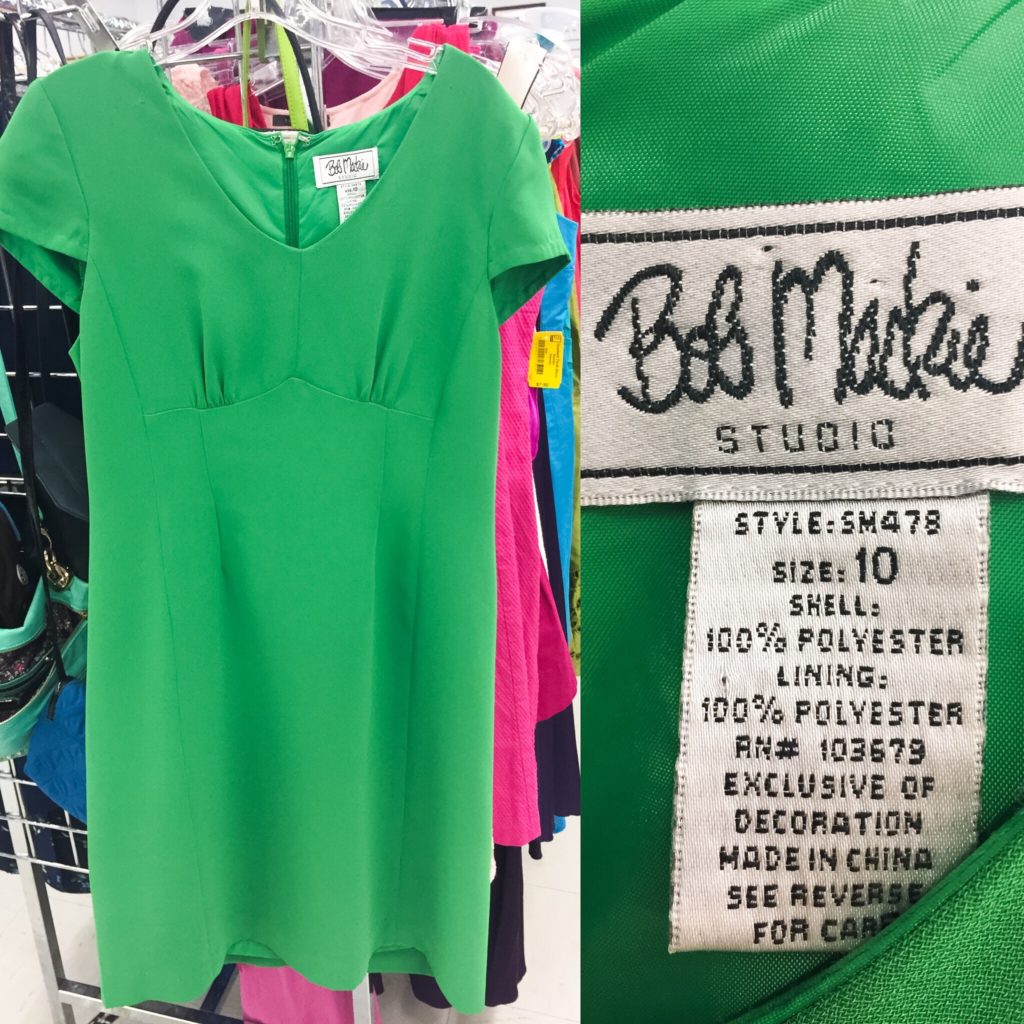 Does anyone else remember the outfits that Bob Mackie used to design for Cher? This might as well be a nun outfit by comparison, but it was cool to see this retro callback.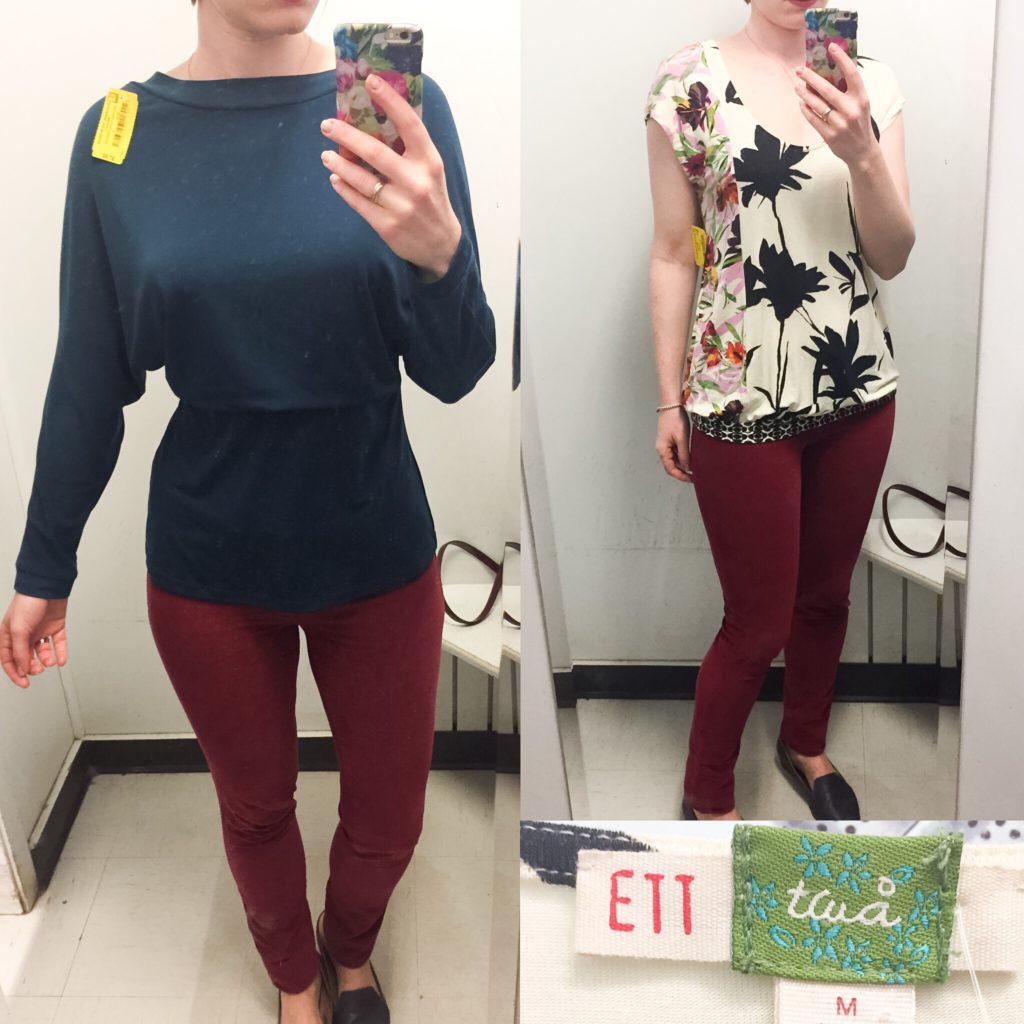 A couple of cute tops I passed on. See, I DO have some self-restraint.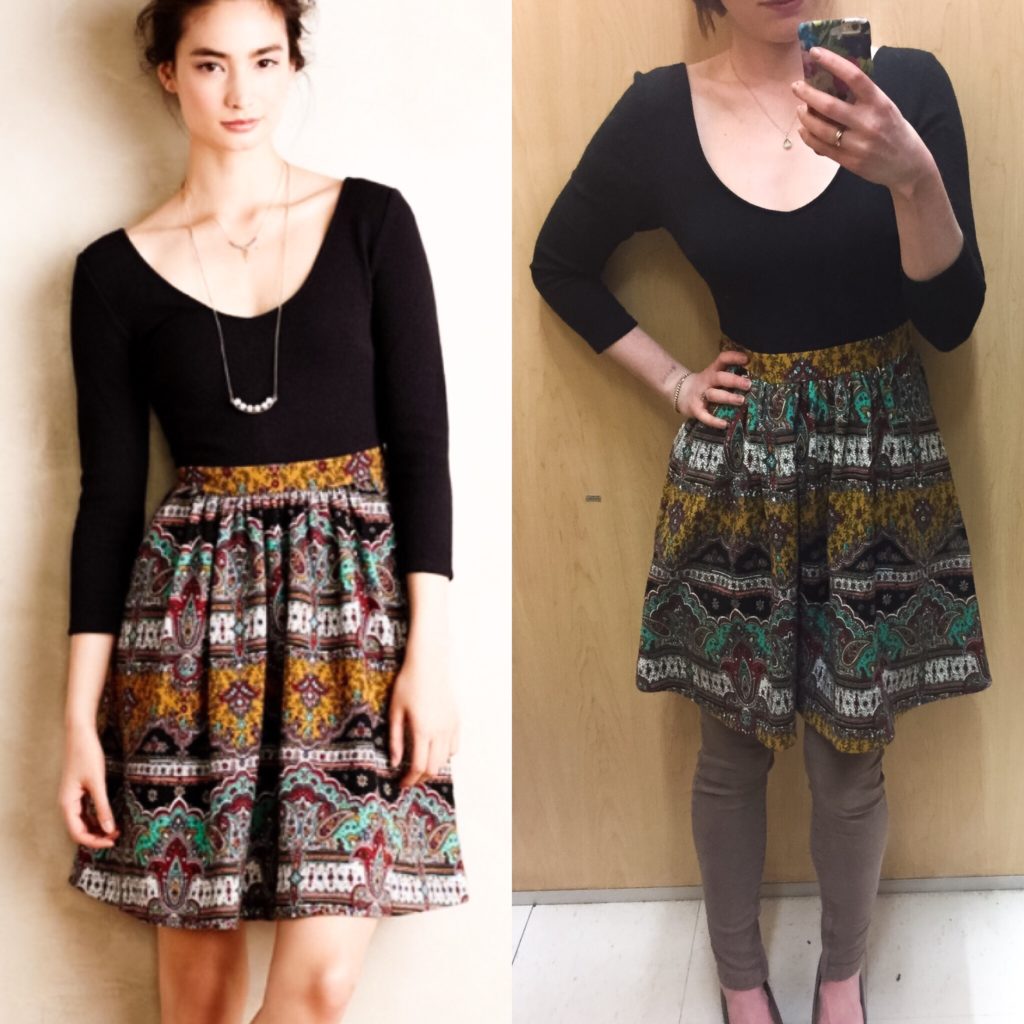 Remember my old no-Anthro-left-behind motto? Those were the good old days of … um … 2016. I left this behind; too "girly" for my current style.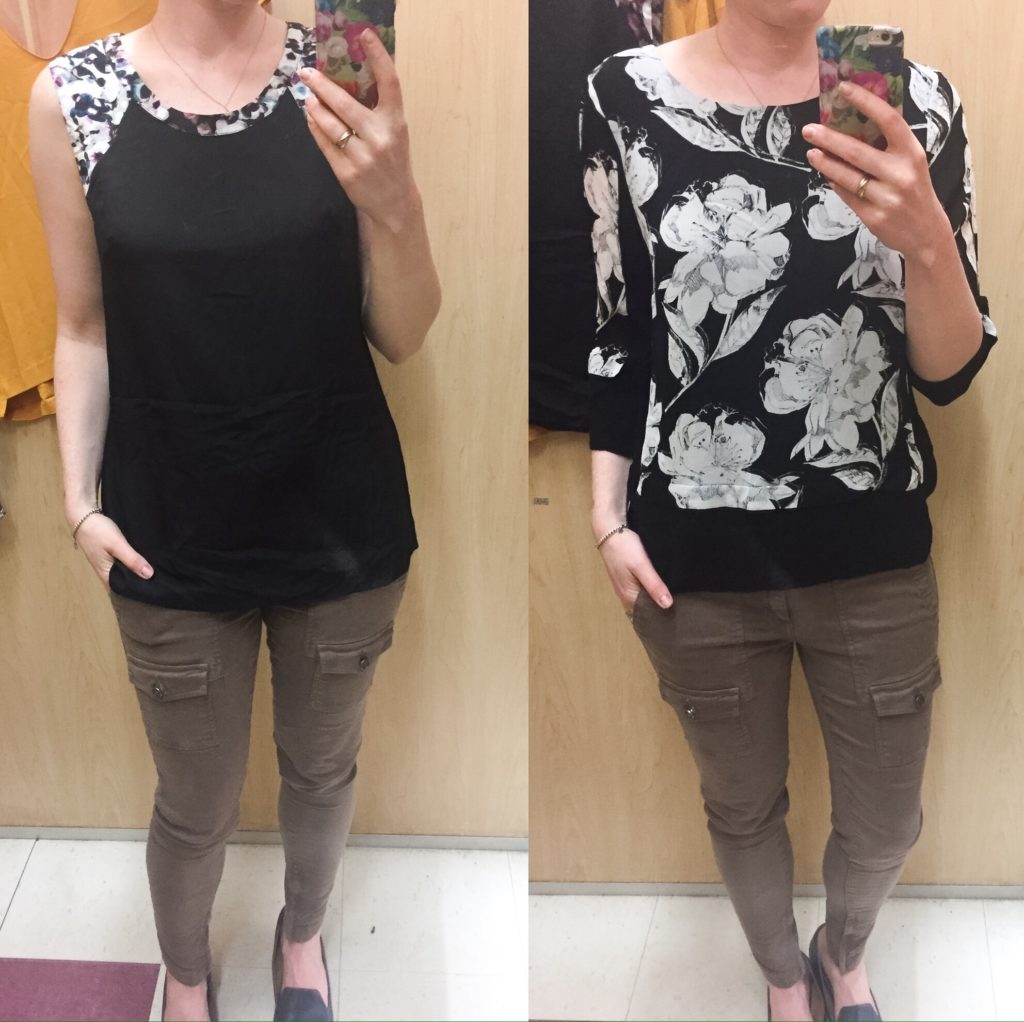 These tops were also cute but not memorable enough to make up for the fact they were polyester.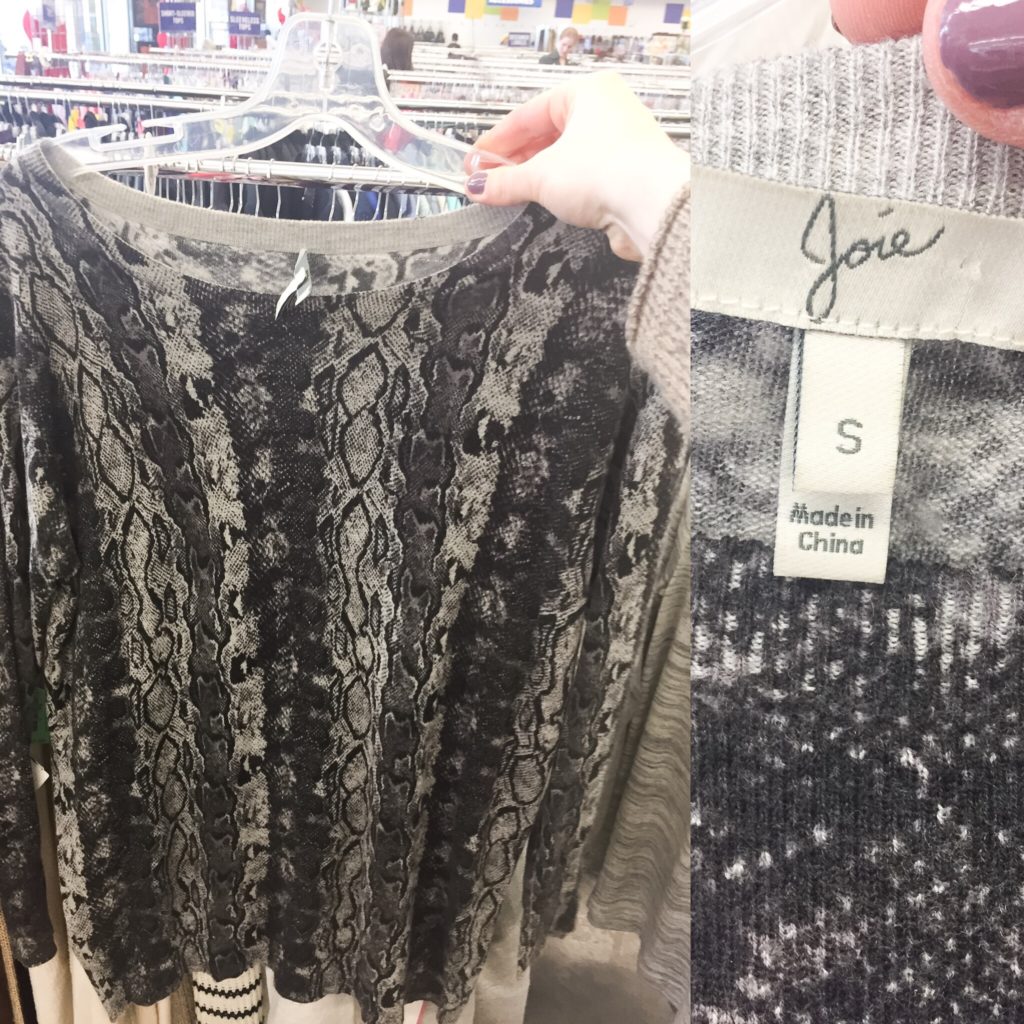 Snakeprint is a no-go for me; otherwise this Joie sweater would have been a winner. Can't have too many sweaters.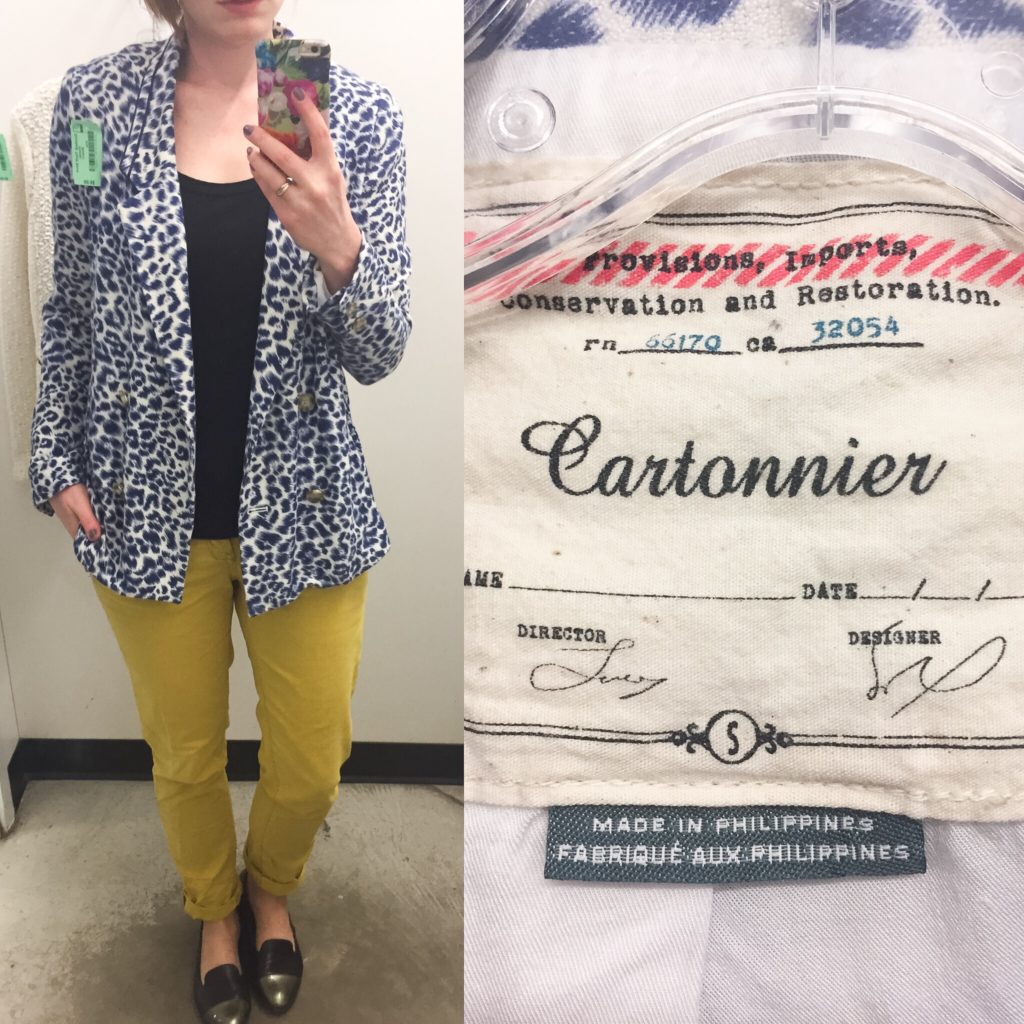 Leopard print is another no-go for me. It's always a sad day when I have to pass on a Cartonnier blazer.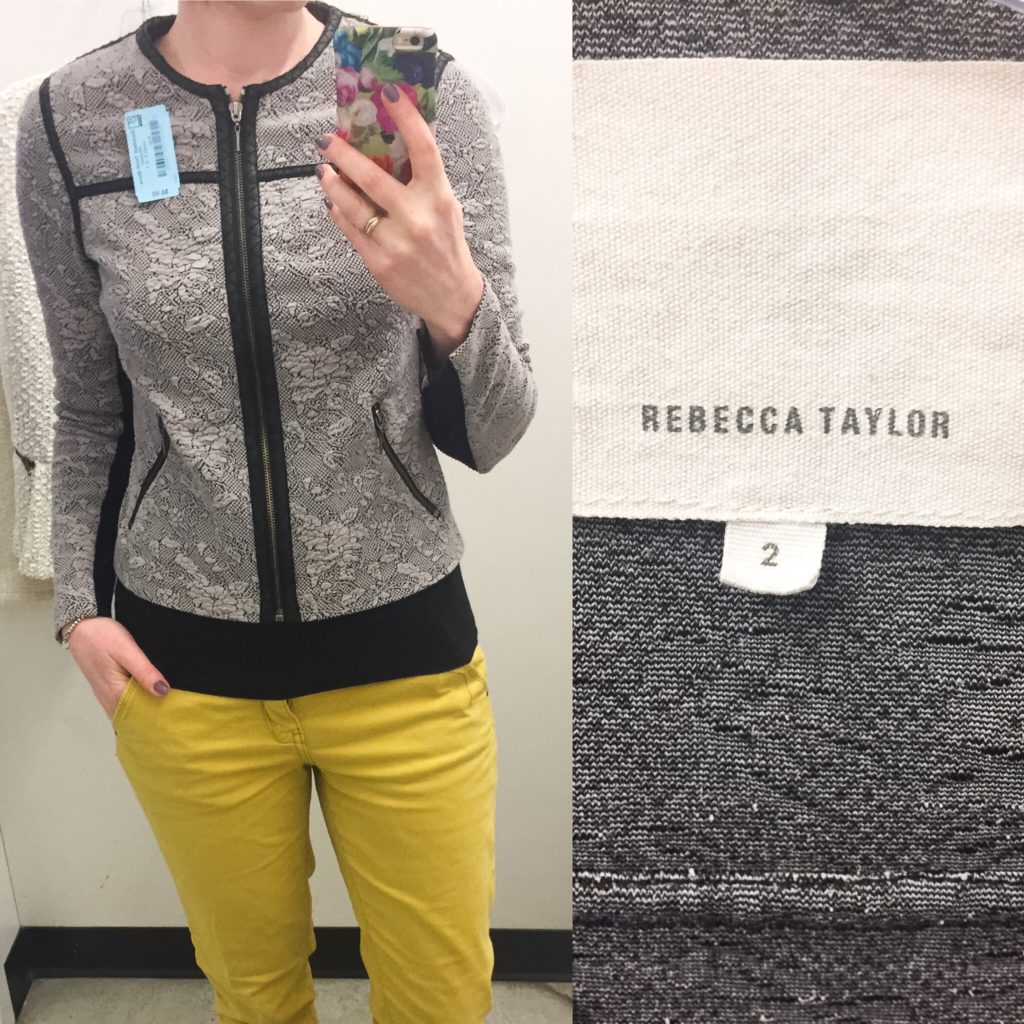 This Rebecca Taylor jacket was a bit more worn than I like, plus I wasn't sure I could easily incorporate it into my wardrobe so I passed.
I was intrigued by this top. It had interesting design details, some of which looked expensive, but the hand-feel wasn't right. All the tags had been cut off, but I googled it out of curiosity. It's a Zara piece. The quality makes a lot of sense, knowing that.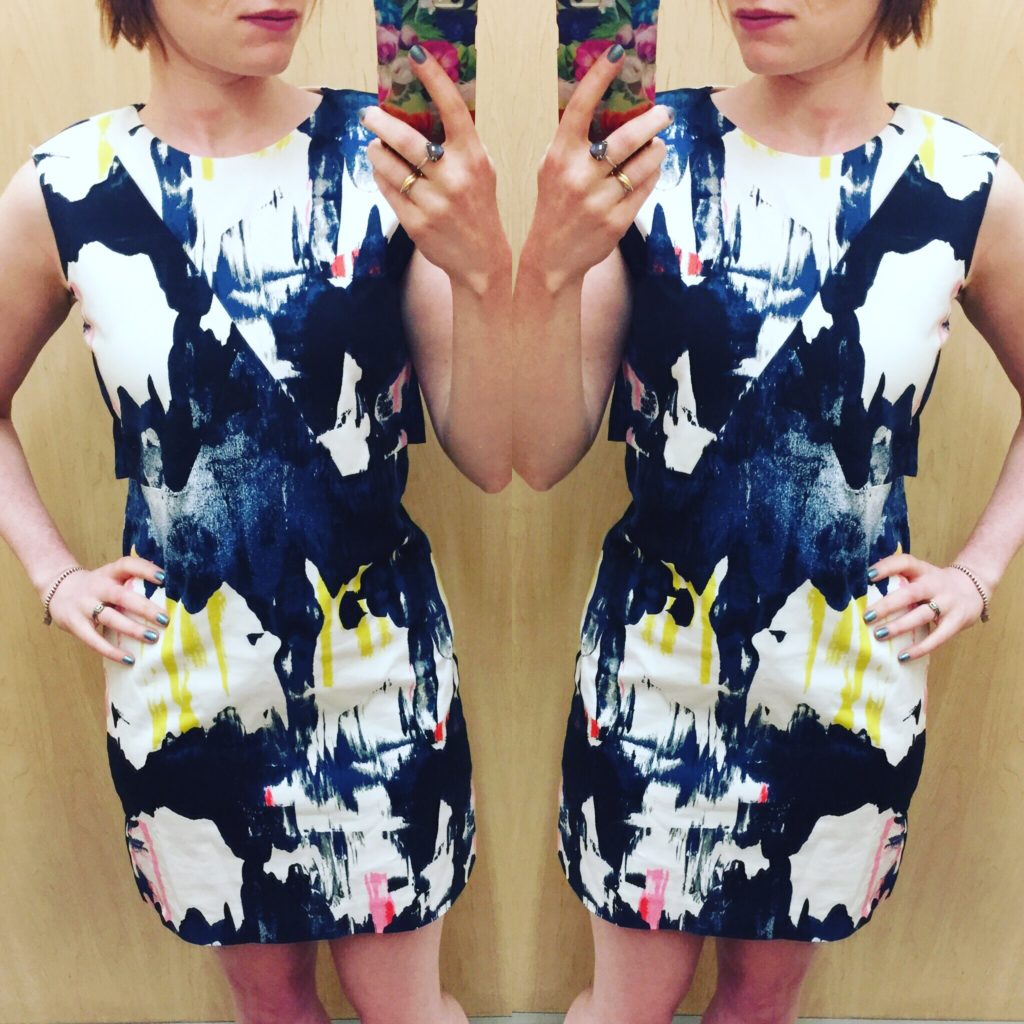 Oh, to be a few years younger and/or a lot cooler! I have nowhere to wear a dress this funky and short, so I left it behind. Someone else will give it a good time, I'm sure.
I passed on the J Brand skinnies on the right because, although the colour was perfect, I have enough. Yes, you read that right. I didn't buy something because I decided I had enough of a particular thing. Mark this one down for the history books.
I did buy the Hei Hei pants because they're technically *not* sweatpants but sure feel like it. I am sure they will come in very handy one of these weekends.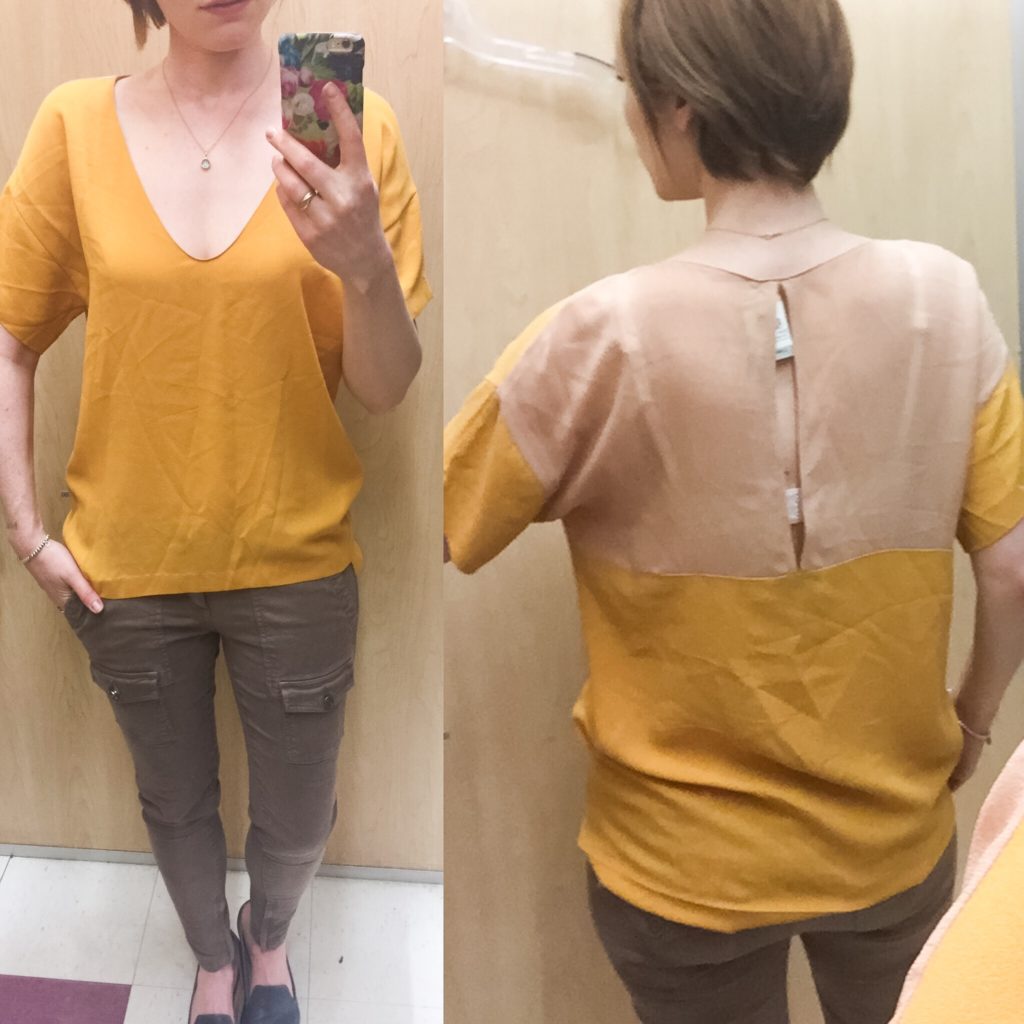 Gah, I loved this top so, so much. I had been wanting a "marigold" top for ages, and I would have bought this in a heartbeat (even with the sheer-ish back), but the neckline was too low in the front. I was pretty bummed out about it, but my restraint was ultimately rewarded … to be continued below.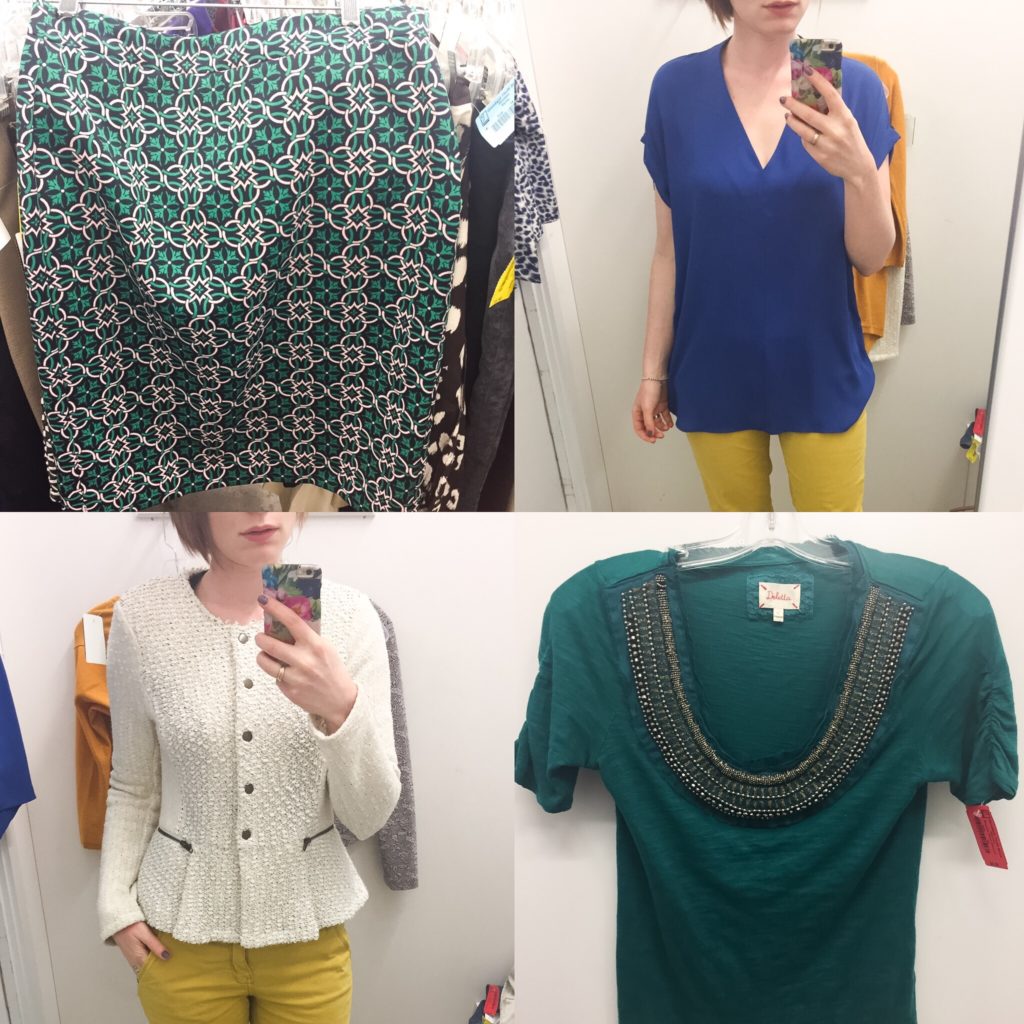 A few Calgary thrift hits. The only thing I bought from the above was the ivory Cartonnier jacket.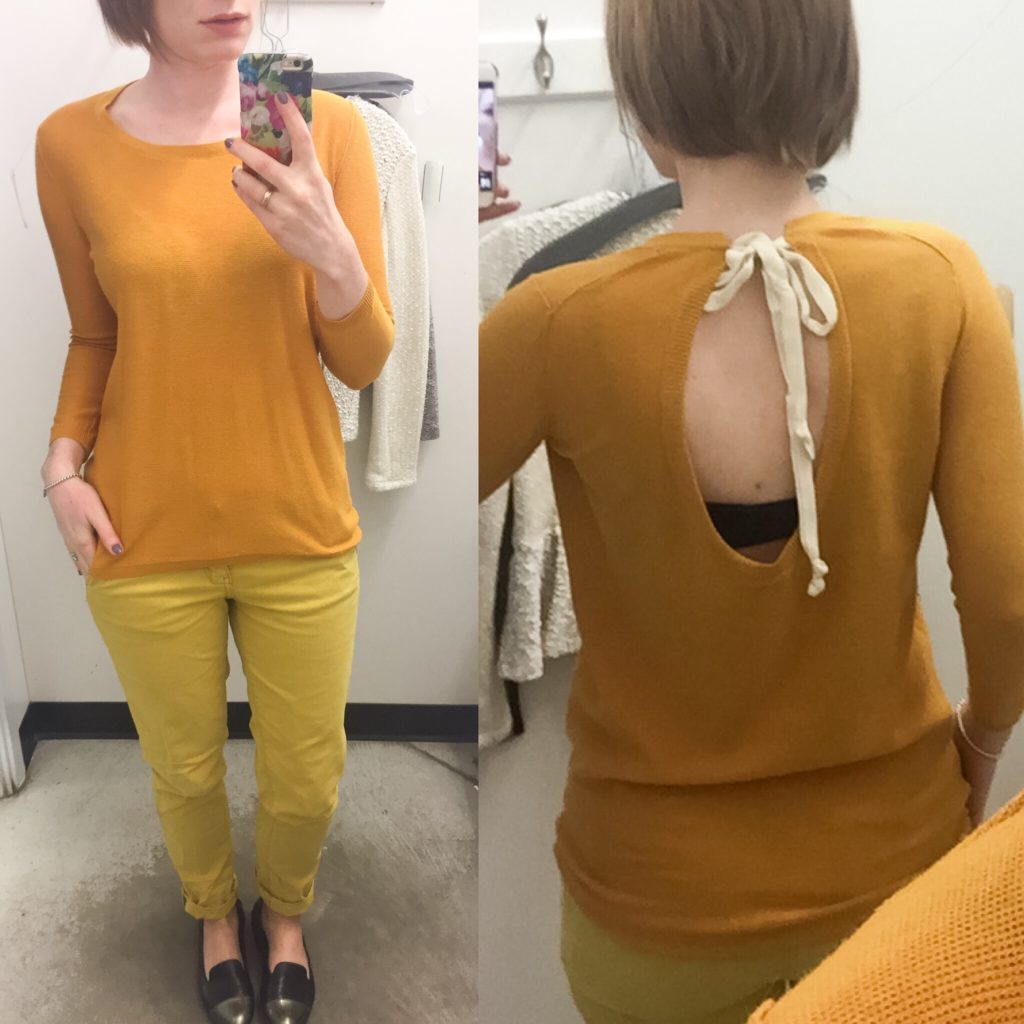 Yep, my consolation prize. Same brand, but a slightly different style. It's kind of annoying that you can see my bra in the back, but I can live with it; the sweater is quite lightweight, so I can layer it under blazers for work if need be. Also, with a nude bra, it's not at all see-through, I promise.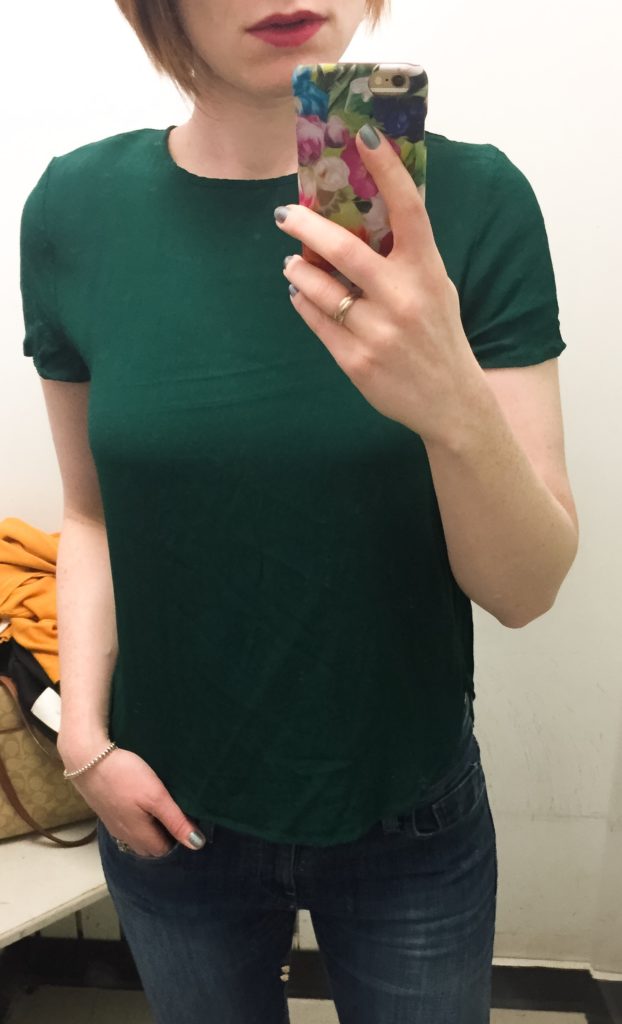 I don't normally bother with H&M, but this colour is hard to find, and I liked the plainness of the top, so I bought it. It will be a nice complement to some of my statement (print) pieces.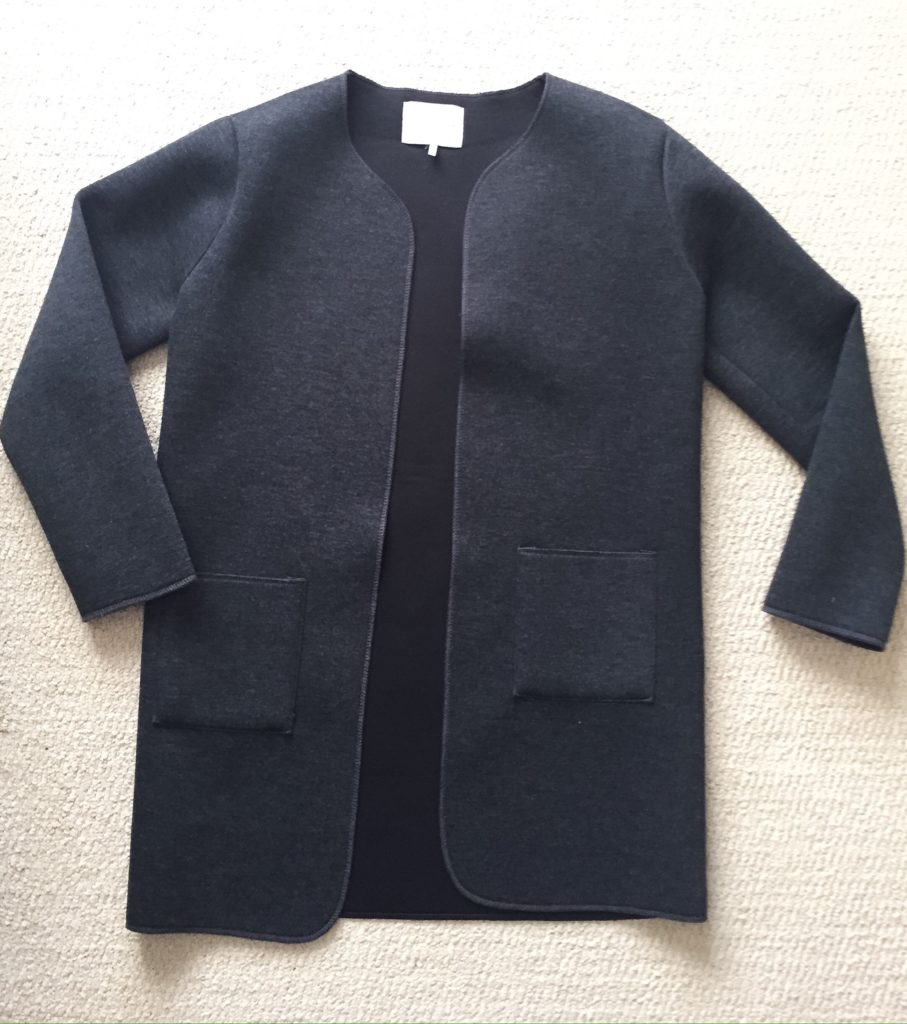 I also love the simplicity of this Oak & Fort coat, which you have already seen in action. It's a nice grey, and it will be perfect for early fall (and cooler summer mornings).