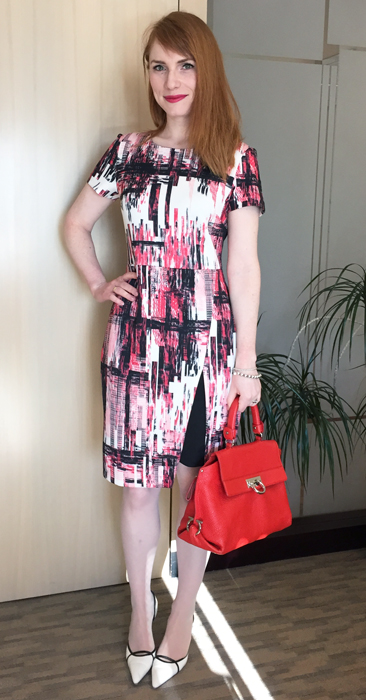 Hey, remember this dress? Yeah, I almost didn't either. The funny thing is that I love wearing dresses, and own my fair share of them, but they don't turn up in my outfit rotation nearly enough these days. Nope, don't know what that's about. With summer just around the corner, it's time to rectify the situation. This dress still nets me lots of compliments, which is pretty good incentive.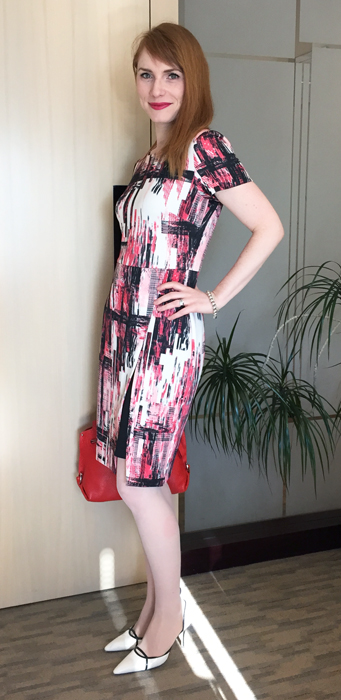 The stars of this show, however, are my white Manolos. They've become a sort of running joke on my Instagram, which is amusing and oddly appropriate: upstaged by my footwear. Hashtag: Should Have Seen That Coming. Coincidentally (or not?!), my boss told me that these are his favourite pair of my shoes. And they say that men don't pay attention to details.
Moral of the story? I would never have thought that a pair of white pumps would turn out to be the superstars of my footwear collection, but life (and style) takes funny turns sometimes.