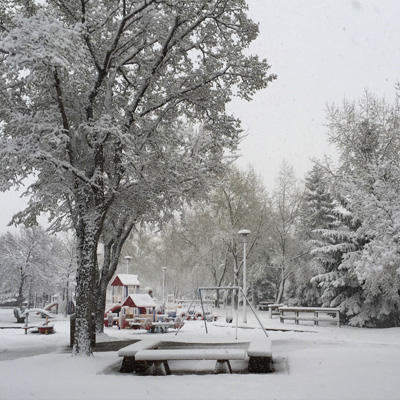 No, this isn't one from the archives. This was 2 weeks ago, in Edmonton.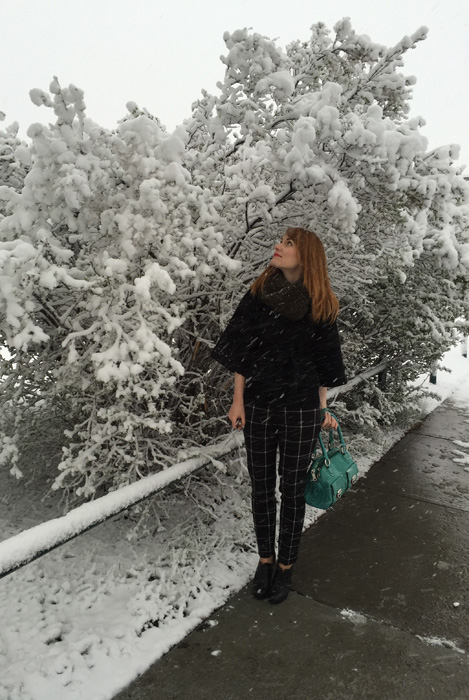 I would love to tell you it was a freak weather event, but the reality is that it wasn't. And, around here, it probably wouldn't be even in June. *quiet sobbing*
Ahem. Here is what I happened to be wearing that day. It's far less dramatic.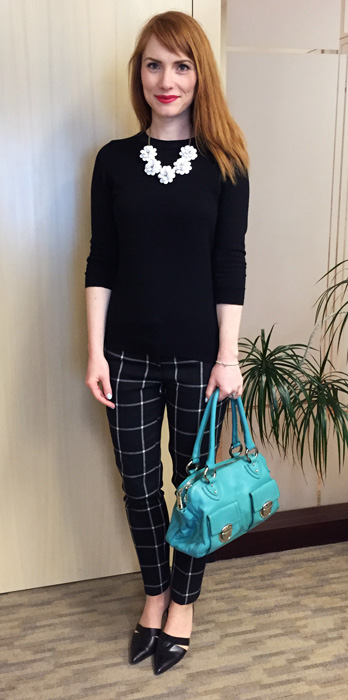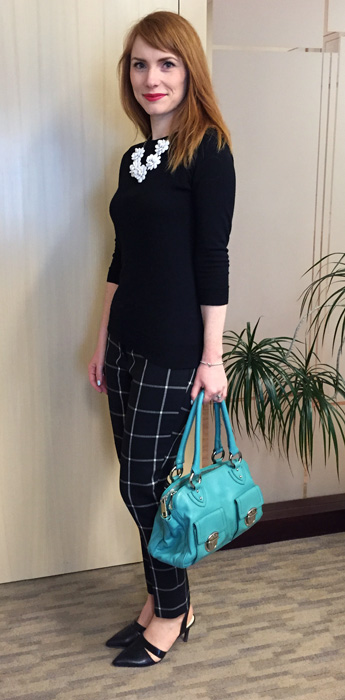 My husband endlessly mocks me when I wear these pants, but I still like them. They're holding their shape pretty well, save for some slight bagging around the knees, which seems inevitable at this point – all my skinny ankle pants succumb, to greater or lesser degrees. So, well done, LOFT! Will buy your Marisa pants again.