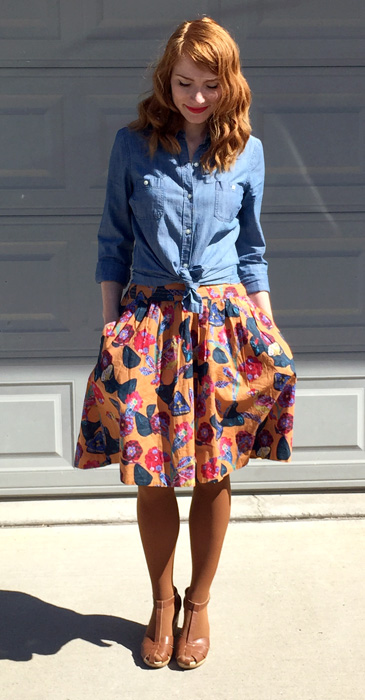 Here's a confession: I'm kinda struggling to accessorize this skirt. I adore its whimsical print, but I'm finding it difficult to incorporate it into an outfit that feels right to me. Things end up looking either too matchy-matchy, or too pattern-soupy. I think this chambray shirt provides a good balance … but a chambray shirt goes with pretty much everything. So. Not exactly groundbreaking, this combo.
On the other hand, the tights + clogs thing feels … edgy. I'm the kind of person who is supremely uncomfortable with fashion-forward style statements such as socks + pumps (or, shudder, socks + high heeled sandals) and this (to me) falls in that same category. Did I pull it off? Eh, no passersby stopped, stared and/or pointed, so … I guess?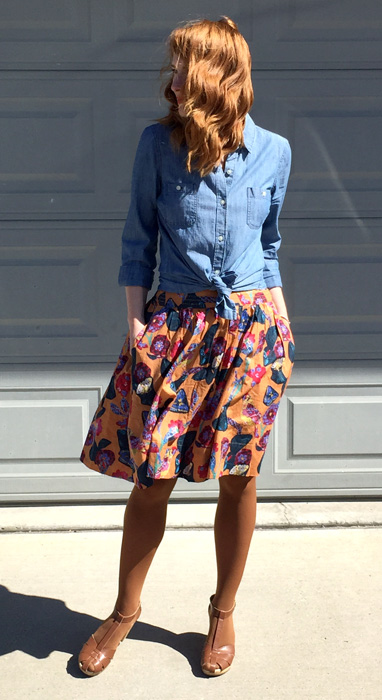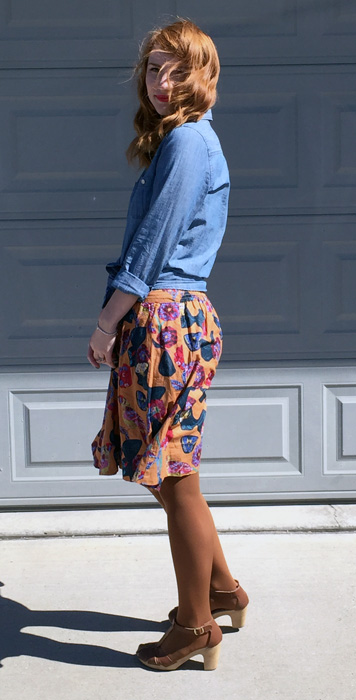 On the third hand, a Good Hair Day can provide a decent amount of distraction. I'm proud to report that I have finally mastered the beachy waves look – sans perm – thanks to my new oval-barrelled curling iron. It's super easy, you guys! Just like all those YouTube videos tell you! You just need the right tool (and you can find one, as I did, for under $40 at Winners – score!).