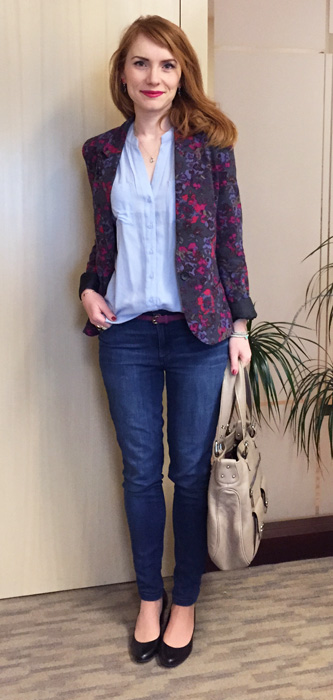 Sorry, you guys: nothing groundbreaking here. Just a solid casual Friday outfit. When I originally bought this blazer, I swore I wouldn't wear it to the office, but here we are. It's just too comfortable to relegate to weekend wear exclusively. I usually stick to the formula of print top + solid colour blazer, but the reverse can work on casual days.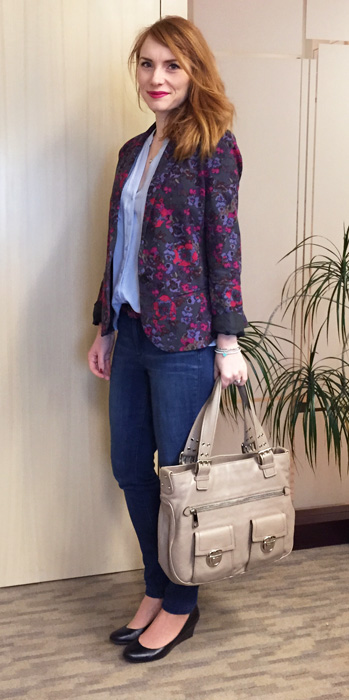 I wore this outfit the Friday after an extra long day on the road (for business, alas), when I was basically running on diet Coke and the fumes of my will to live. To distract people from noticing, I piled on a bunch of pink make-up; pink always looks bright and cheerful, right? Ehhh …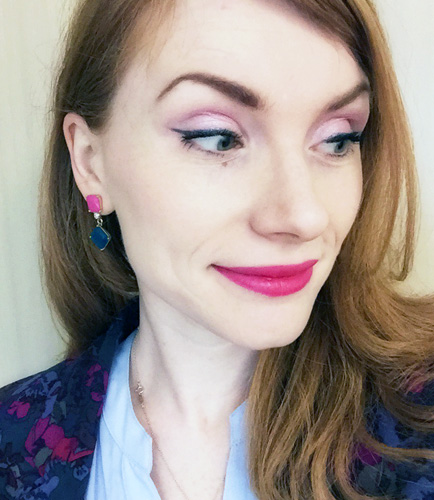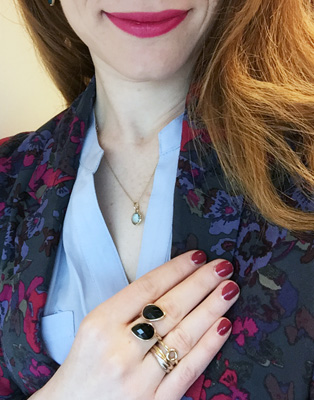 Oh, I almost forgot: I recently decided to take off my gel nails. I know some of you have asked in the past about my manicure, so I thought I'd give you a quick update. I loved the look of my gel nails, but the time commitment involved in getting them re-done every 3-4 weeks was becoming too much for my weekend schedule to handle. So far … I'm not hating my natural nails. Especially when they're painted. They're definitely pretty thin/soft at the moment, but I've only had 2 break in nearly 2 weeks (normal for my nails before). #blahblahblah
Ok, back to your regularly scheduled programming.