What I Wore: End of April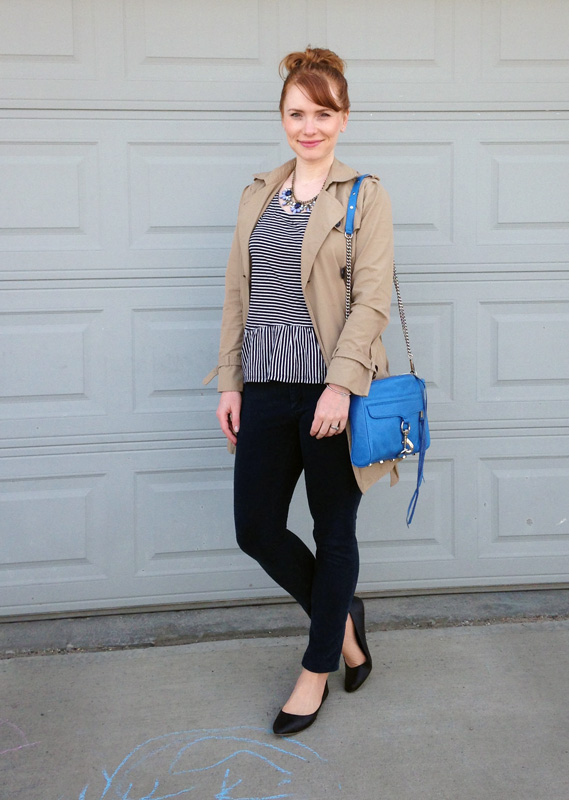 I need a new trench. Did I mention that before? I feel like I have complained about my trench situation a lot lately, but I'm not sure if it was to you guys, my husband, or myself. Anyway, I need a new trench. This one is 6 or 7 years old, and wasn't phenomenal quality to begin with. I would love to have a classic Burberry trench (who wouldn't), but that's not in the cards for the foreseeable future, and I'm not really motivated to look for an affordable alternative. Maybe if I daydream long enough (and complain long enough), the universe will send me a Burberry trench via my local consignment store. Well, a girl can dream.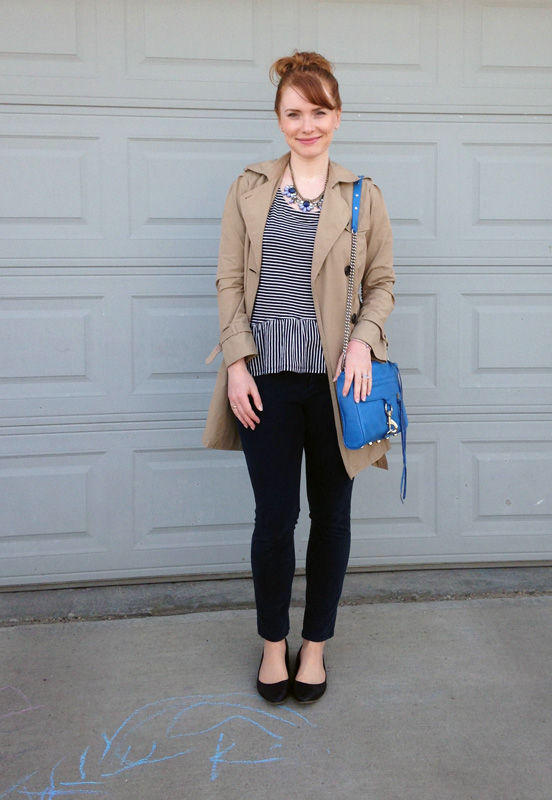 I love the "cerulean" blue of my Minkoff MAC, and I wish the leather was a little sturdier and less prone to water-damage – I'd wear the heck out of it. It's a perfect mom-on-the-go size, and the cross-body strap is awfully handy. (Obviously, I don't subscribe to the diaper-bag-as-handbag philosophy. I'd rather tote extra baggage than have to dig through diapers and related ephemera when I'm looking for my phone. Purely personal preference, though.) But I don't have the time or the inclination to baby my bags right now, so this beauty will probably not get to see the light of day nearly as much as it should. Le sigh.