What I Wore: Mother's Day/Family Gathering, pt. 2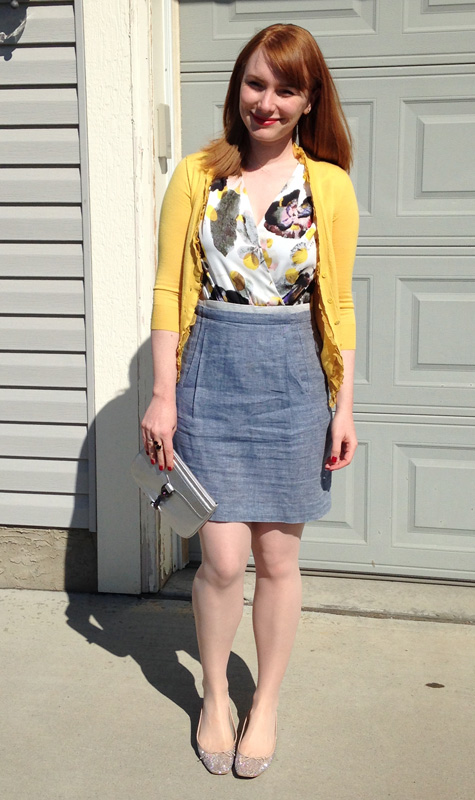 This is the outfit version of "A Few of My Favourite Things". Instead of kittens and whatever, we have my holy grail dress, my new sparkly Tinkerbell flats, and a cheapo Old Navy ring I bought last week because I have no self-control. But, look, it's really cute: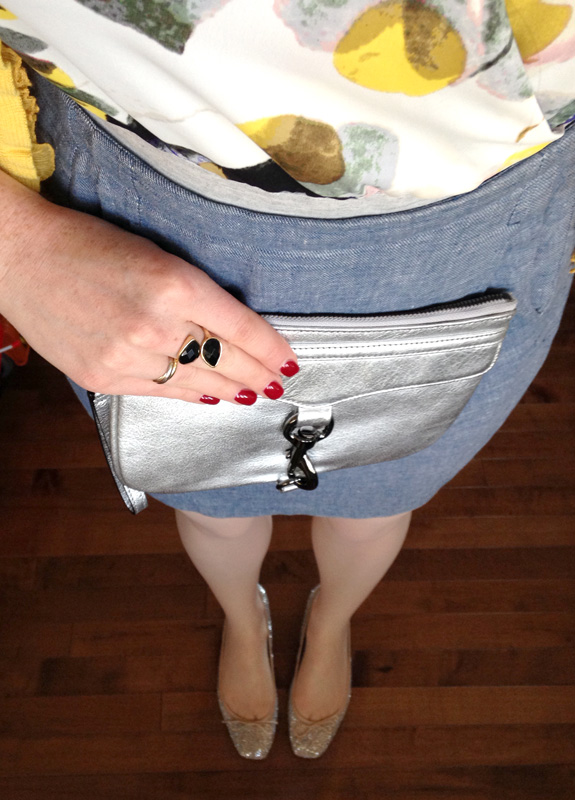 And it is already turning black as we speak, which makes me sad. I think I want a more, um, durable version of this ring, but my Google-fu isn't working. Help a blogger out? Find me a less tarnish-prone ring like this, and you will get … my eternal gratitude. Sorry, I'm terrible at incentivizing – which probably explains why I can never seem to get my kid to eat his vegetables.
Another thing I can't seem to do? The ironing, apparently. Obviously, it's not so much that I physically can't. It's just that … well, when you're trying to wrangle two kids into their "Sunday best" and out of the door within a 2 hour span, certain things fall by the wayside. Ironing is a distant fifth on the list of things I won't get a chance to do before we leave the house. Sorry, folks!
But, hey, how about another look at my wrinkly dress! Double down or nothing.