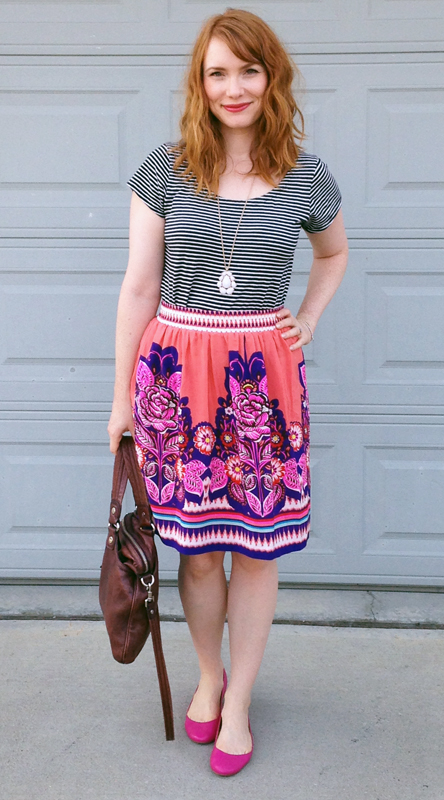 Floral skirt + striped top = laziest easiest outfit recipe ever! It's how I roll. Don't fix what ain't broken, etc., etc.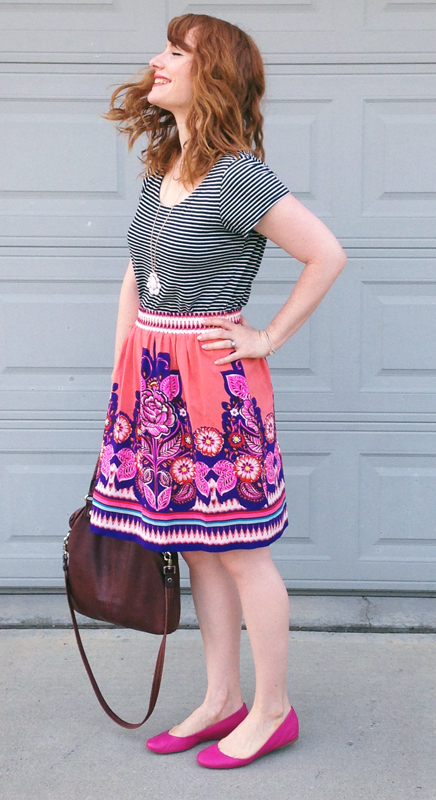 But the hot pink flats! They're hot pink! I couldn't resist, though god knows how many occasions a thirty-something has to wear hot pink shoes. Here's an idea: let's brainstorm … because I need to wear these puppies as much as possible.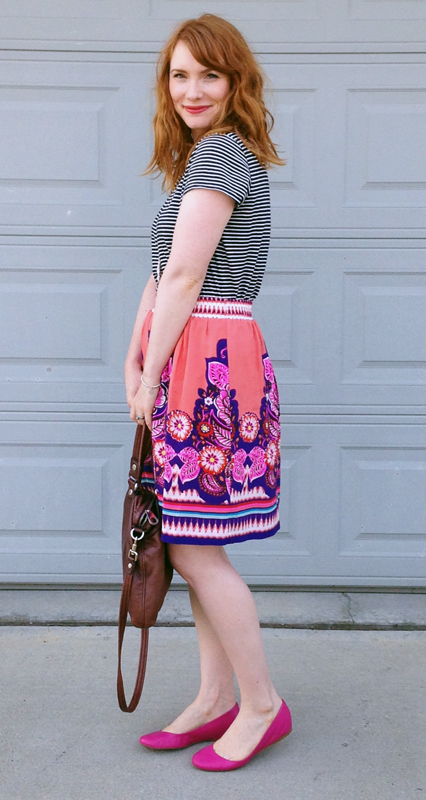 This skirt is growing on me too. (It helps that it's a perfect match for these flats.) It might just vie for the "favourite" title this summer. Oooh. Smackdown of the floral Anthro skirts? It's on, baby.