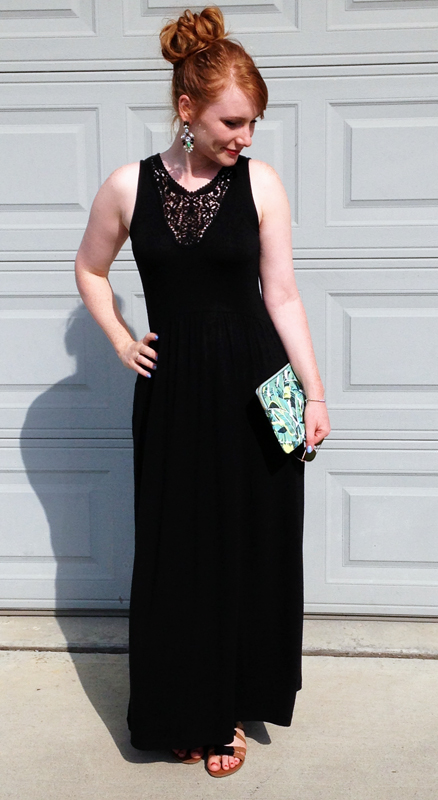 You've heard me gush all about my magical maxi dress. I also have this (less magical) one too. I'm all set for maxi dresses for the foreseeable future, especially since I'm heading back to work soon (and saying goodbye to my casual wardrobe). So, naturally, I bought another one. All the sense, I make it.
But, but, but.
It's a really nice cut, it's comfortable, it's black (easy to dress up or down), it has that nice lace detail. Oh, and it was under $30. I'm starting to look like a genius less nonsensical, yes? Only (minor) downside is that the pockets are oddly enormous, which adds some bulk right on the hip. I'm planning to have the pockets either taken off or cut smaller.
If you're interested in chasing down this dress, make sure to size down at least one size. I'm wearing the XS, and it's quite loose on me (I'm usually on the smaller side of Medium in dresses).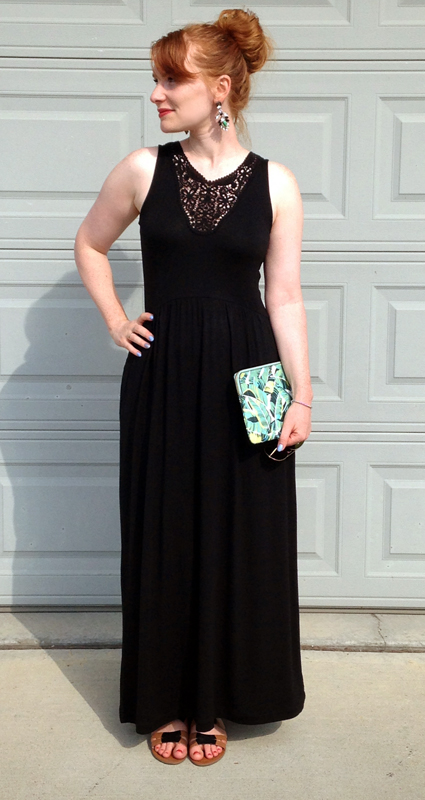 Oh, and in case you're curious about my oh-so-bashful posing, no – I'm not taking a page from Fashun Blogger Posing 101. It was just an extra sunny day. Scout's honour.